Charoset is a symbolic food which is found on the Seder plate during Passover. It's a delicious, sweet blend of apples, honey, cinnamon, nuts and sweet red wine (or juice), with a color and texture which is supposed to resemble the bricks and mortar which the Israelites used when they were enslaved in Egypt.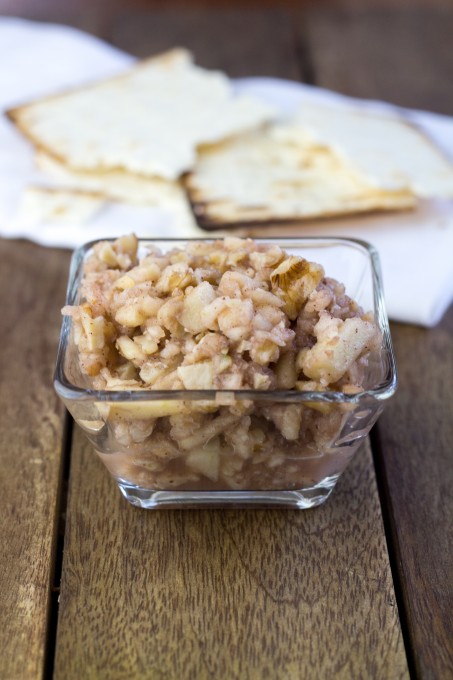 So why am I blogging about Charoset, you ask? This past Sunday, our church participated in a passover "experience". We call it an experience first because it did not happen on Passover. That is this coming Friday night – 3 April 2015. Secondly, we are not Jewish (although our leader was a Messianic Jew) and we are not strictly following all Kosher laws. Instead of a proper Seder meal, we had a potluck where people of all different backgrounds bought food to share – some Kosher, some not. But we went through the ceremonial elements of Passover, including the Seder plate. Charoset is just one element of the plate – served towards the end of the ceremony. It's the sweetest part, which is great relief after tasting the bitter herbs!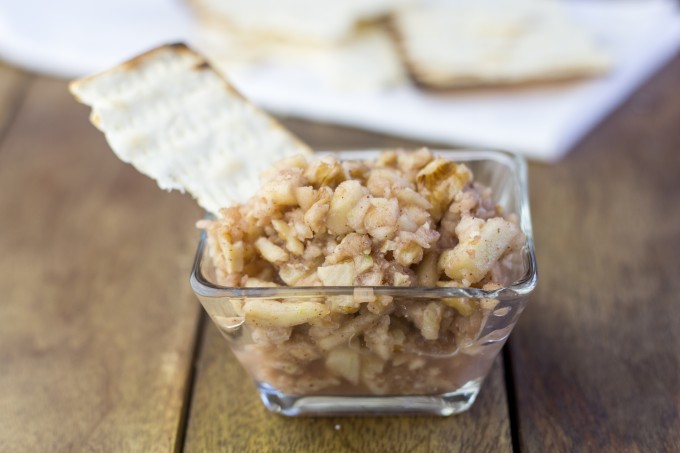 Charoset is very easy to make. I started out by peeling all those apples, and finely chopping them. I decided mine was still a little too chunky so put about half of the chopped apple through my food processor, but this is a personal choice. Next you add the nuts, then drizzle the honey over the mixture. Sprinkle the cinnamon and give it a good mix. Add the sweet red wine or red grape juice. Mix it all together. If there is wine or juice pooling at the bottom, your apples probably had a higher water content. Just drain the juice, if desired. Cover the mixture and refrigerate for at least 6 hours.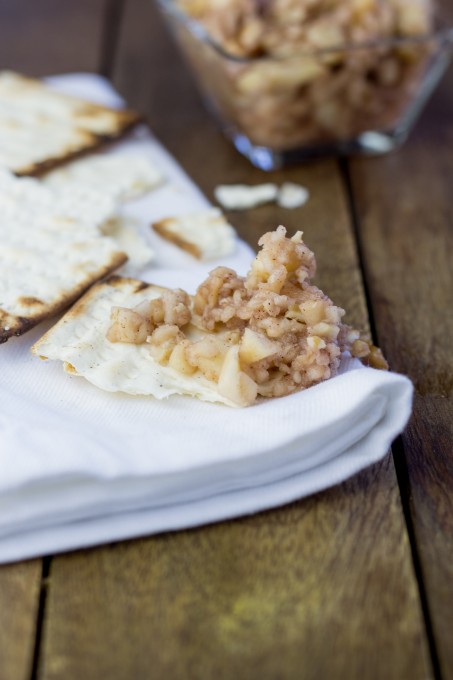 We used juice in our Charoset, as we were catering for a large crowd with different ages and beliefs regarding the consumption of alcohol. I also made a small batch without the nuts – with such a large number of participants it's not unusual to find people with nut allergies and it's nice for them to be able to participate in the ceremony (says the mother of a child with a nut allergy!). I used walnuts in my recipe, but pecans are also commonly used. The recipe calls for 12 cups of chopped apple. I used a mix of different types of apples – 6 Gala, 3 Fuji and 3 Granny Smith. I found that one apple was approximately 1 cup of finely chopped apple. The Fuji was slightly over and the granny smith was slightly under a cup – so in the end it all worked out.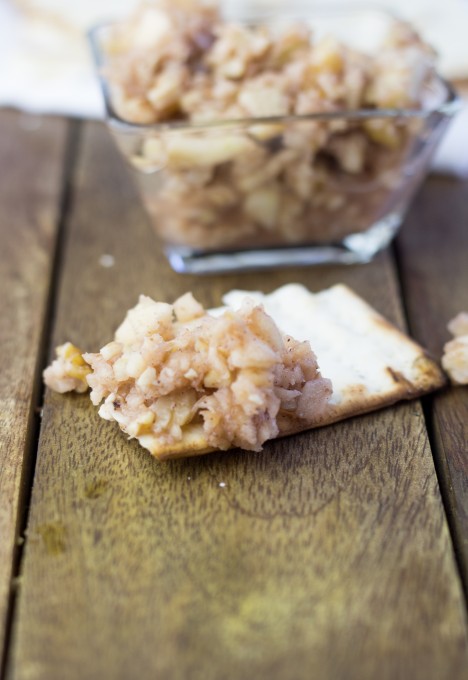 This recipe was the perfect amount for serving 100 people during the Passover ceremony. It works out to be around 2 tablespoons of Charoset per person.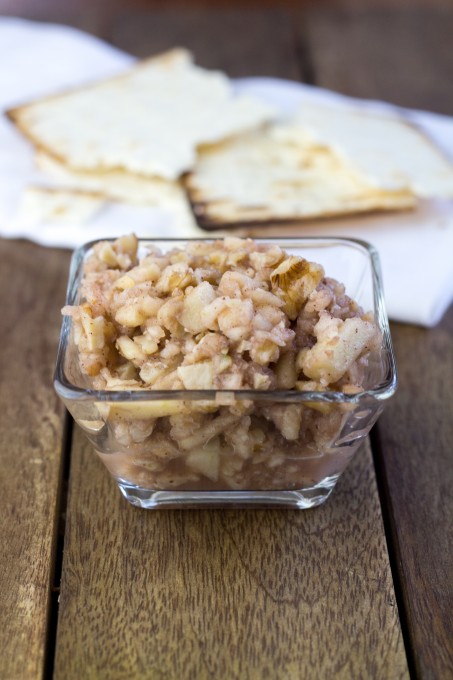 Charoset
2015-04-01 23:02:31
Ingredients
12 cups, finely chopped, peeled apple (about 12 apples)
4 cups chopped walnuts
1 tablespoon cinnamon
1 1/4 cups honey
1 cup sweet red wine or red grape juice
Instructions
Finely chop the apples. If desired, use a food processor for a finer cut, pulsing for about 15 seconds.
Add the walnuts and mix with the apples.
Drizzle the honey over the apples. Add the cinnamon and red wine.
Mix well until the cinnamon and honey coat the apples and walnuts.
Cover, and store in the refrigerator for at least 6 hours.
Cookies or Biscuits? http://www.cookiesorbiscuits.com/