Our family goes camping from April through to October most years. Living in Seattle, that is kind of crazy because it's only sunny and warm from July through to September. But we love it. I do admit that we often have to cover our campsite with large tarps and we have a catalytic heater for those rainy, cold camping trips. My kids love sitting around the campfire, making S'Mores – so I decided to bring the feeling of camping home with this S'Mores Frosting.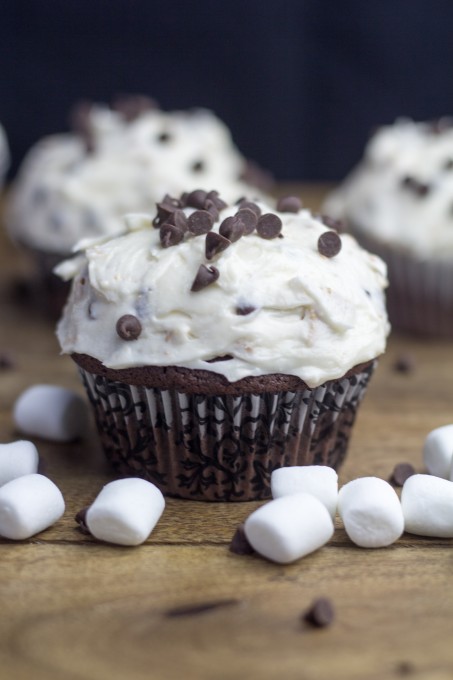 I had never heard of S'Mores until we moved to America and only tried my first one in 2007. In Australia, we roast our marshmallows, but we just don't take it to the next level of sticking the marshmallow between two cookies and a piece of chocolate! Australia – you are truly missing out on this one!
This frosting is a twist on this American classic. Toasting the marshmallows under the broiler (or the griller as I would have said in Australia) gives the frosting that roasted marshmallow flavor. Throw in some chocolate chips and crushed up graham crackers and you have a S'Mores flavored frosting.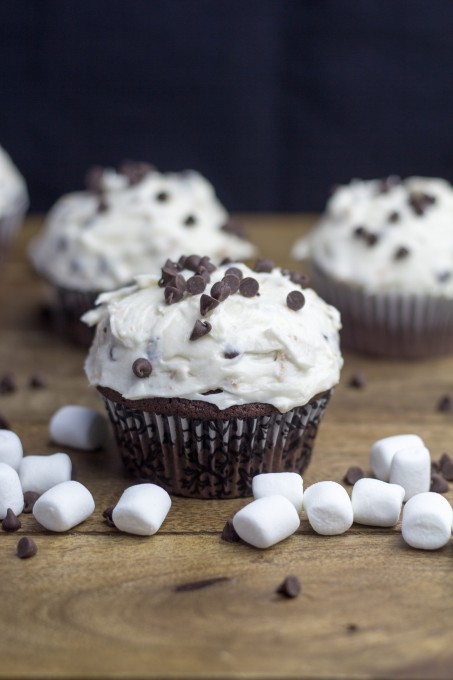 Just a little S'Mores history for those out there like me, who knew nothing about this delicious little campfire treat. The first recipe was published in a Girl Scouts recipe book – although I am unsure if the Girl Scouts actually were the original creators.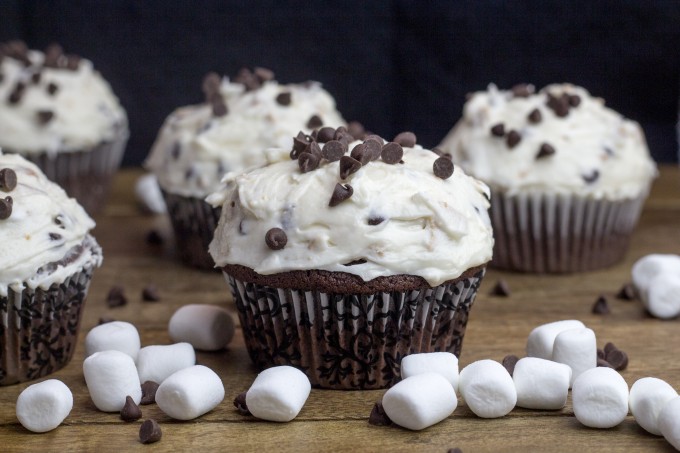 My Australian readers will appreciate the word S'Mores – apparently it's contraction of the words "some more". And we Australian's are well known for cutting our words down.
So why don't you go ahead and make some cupcakes with S'Mores frosting. I'm sure you'll be wanting S'More!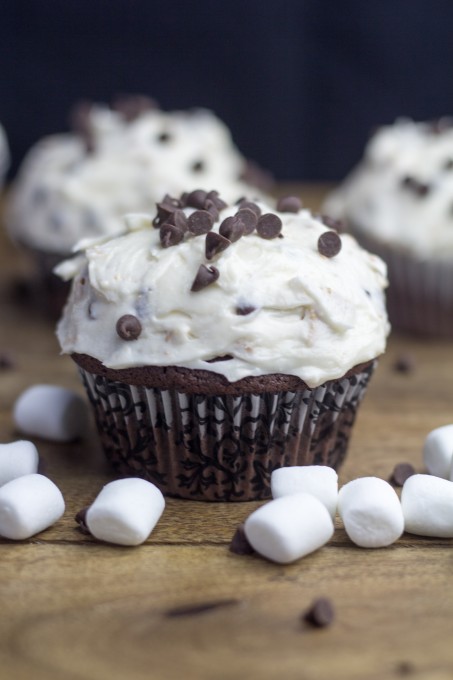 S'Mores Frosting
2014-10-29 12:23:15
Ingredients
1 1/2 cups mini marshmallows
8 oz (2 sticks) butter
4 cups confectioner's sugar
1 teaspoon vanilla
2 teaspoons milk
1/4 teaspoon salt
Instructions
Line a baking tray with parchment paper and turn on broiler.
Lay the marshmallows on the baking try in a single layer. Broil the marshmallows for about 30 seconds, the gently turn them and broil for another 30-60 seconds, or until they are just starting to turn golden brown.
In a medium bowl, beat together the butter, confectioner's sugar, marshmallows, milk, vanilla extract and salt until smooth and creamy, about 3-4 minutes.
Cookies or Biscuits? https://www.cookiesorbiscuits.com/