We have been on a cupcake run lately! Last week it was Coconut Cupcakes, this week it's Chocolate Cupcakes with Cookies & Cream Frosting! My youngest came home from school yesterday and asked if we could cook together. It always melts my heart when he asks and I always say yes. Cooking and reading are the two things I can never resist with my kids. As his favorite flavor is chocolate, we ended up making Chocolate Cupcakes. We made two types of frostings to go with the cupcakes. Today I'm going to share the Cookies & Cream Frosting.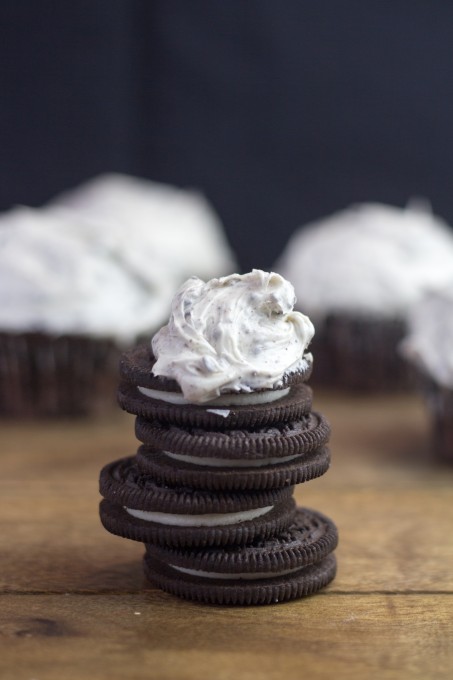 This recipe is really, really easy. It starts off with a basic vanilla frosting, then you stir in crushed Oreo cookies. And that's it! If you want to make it even easier, simply mix the crushed Oreo's in a can of store bought frosting!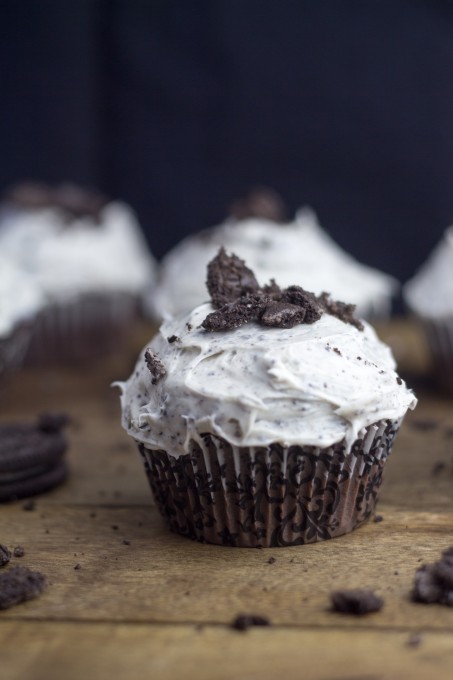 The cupcake recipe makes about 20 cupcakes.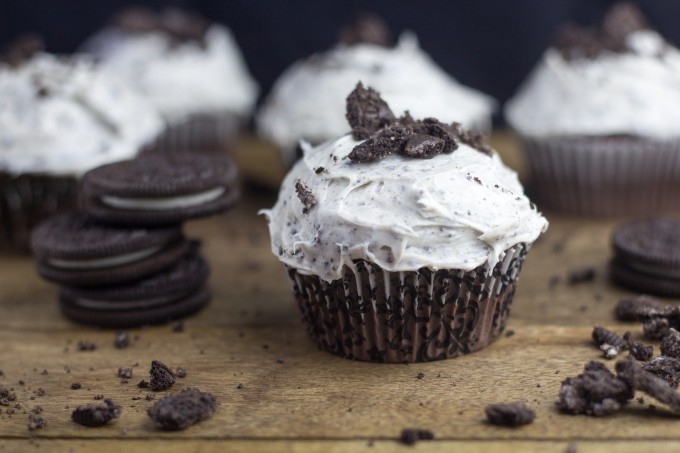 Keep an eye out next week for the S'Mores frosting we made!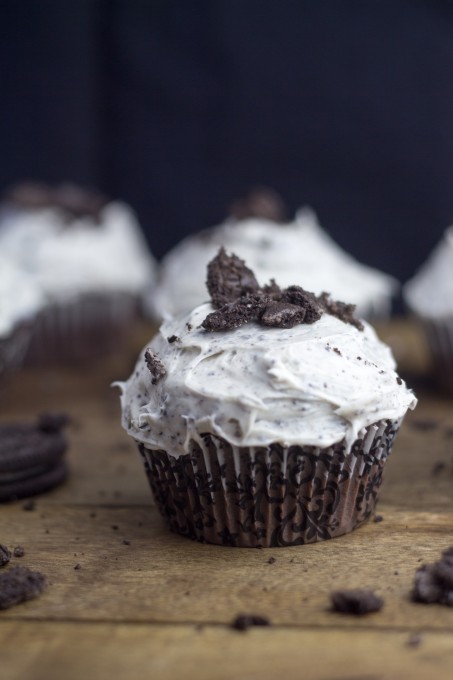 Chocolate Cupcakes
2014-10-23 22:04:22
Ingredients
1/2 cup (1 stick) butter, at room temperature
1 1/2 cups sugar
2 eggs, at room temperature
1 teaspoon vanilla extract
1 1/2 cups all-purpose flour
1/2 cup cocoa powder
1 teaspoon baking soda
1/4 teaspoon salt
1/2 cup buttermilk
1/2 cup water
Instructions
Preheat the oven to 375° F and line 1-2 muffin trays with paper liners.
In a large bowl, cream the butter and sugar until it is light and fluffy - about 3-4 minutes.
Add the eggs, one at a time, beating well after each addition.
Beat in the vanilla. Scrape the sides of the bowl to ensure all ingredients are well combined.
In a medium bowl, combine the flour, cocoa powder, baking soda and salt. In a small bowl, combine the water and the buttermilk.
Add the flour mixture to the batter, alternately with the buttermilk and water, beating well after each addition.
Fill the muffin cups approximately 1/2 full.
Bake for 15-20 minutes or until a toothpick inserted in the center comes out clean. Cool for 5-10 minutes before removing to wire racks. Cool completely before frosting.
Cookies or Biscuits? http://www.cookiesorbiscuits.com/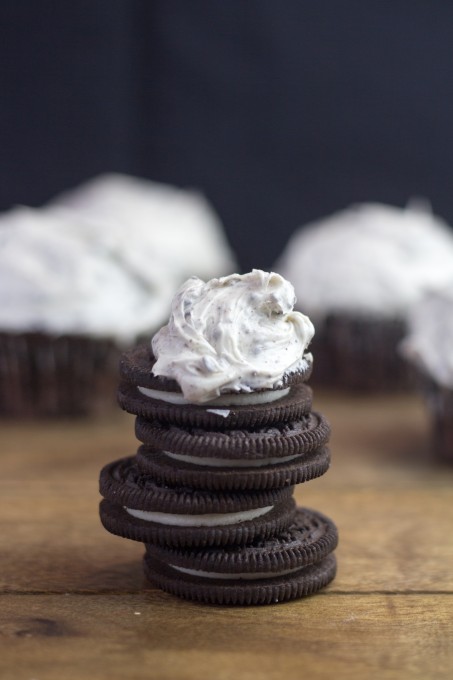 Cookies & Cream Frosting
2014-10-23 22:12:00
Ingredients
1 cup butter (2 sticks), at room temperature
4 cups confectioner's sugar
2 tablespoons milk
1 teaspoons vanilla extract
1/4 teaspoon salt
8 Oreo cookies
Instructions
In a medium bowl, beat together the butter, confectioner's sugar, cream, vanilla extract and salt until smooth and creamy, about 3-4 minutes.
Crush the Oreo cookies, either in a food processor or by placing the cookies in a Ziplock plastic bag and crushing them with a rolling pin.
Stir in the crushed cookies.
Notes
If you are going to use a piping bag to decorate the cupcakes, you will need to make sure that you have no large lumps, as they will get stuck.
Cookies or Biscuits? http://www.cookiesorbiscuits.com/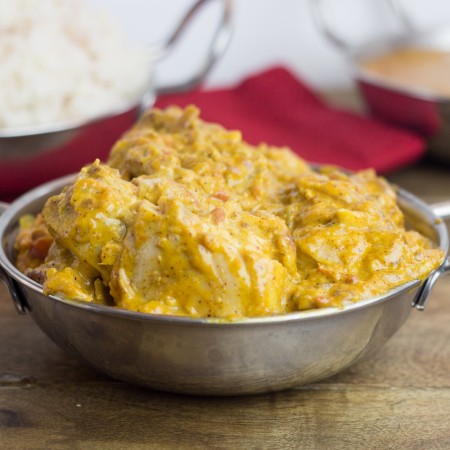 I love Indian food. If you want to take me out to dinner – Indian is always going to be a winner. Where I lived in Australia and now in America, Indian restaurants are plentiful. Cooking Indian however, can seem daunting. For an authentic Indian experience, you need special tandoor ovens, spices which can't be…