Chocolate Chip Muffins are always a hit in our household. Really, I just need to mention the word "chocolate" and the kids are there in a heartbeat, ready to devour anything I have baked. Chocolate Broccoli? I'm sure they'd try it because chocolate must mean it's good.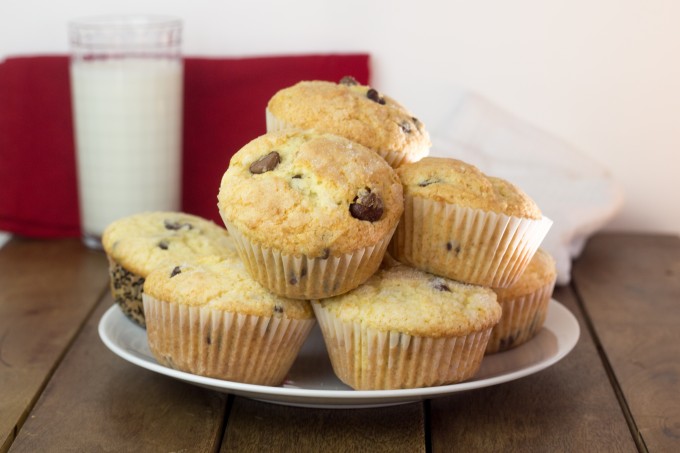 This is the second batch I have made this week. They are quick to prepare, and only take 25 minutes to cook. For me, that means I have an easy but delicious snack ready for when the kids get home from school, and then to pack in school lunches the next day. It's also a great bribe for getting them to eat their fruit – "Once you've had a banana or apple, you can have a muffin".
This recipe calls for all-purpose flour – however if you want to use self rising flour, you just simply need to skip the baking powder and salt. It makes it an even easier recipe!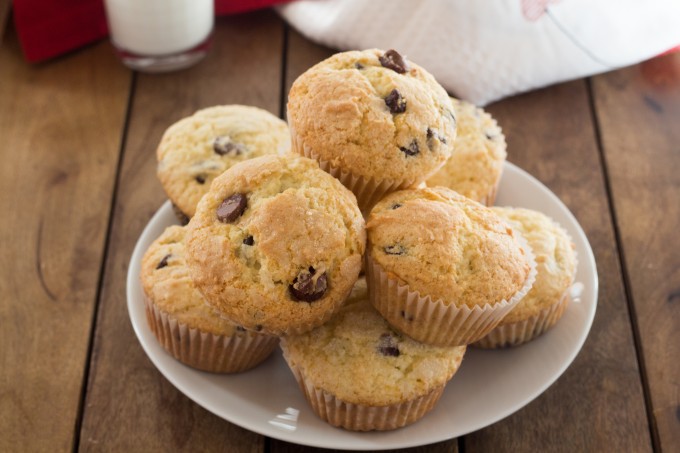 This recipe comes once again from an old Williams Sonoma Cookbook – Baking with Kids. It's full of awesome recipes. Unfortunately it's hard to get your hands on these day but you can always try at Amazon
.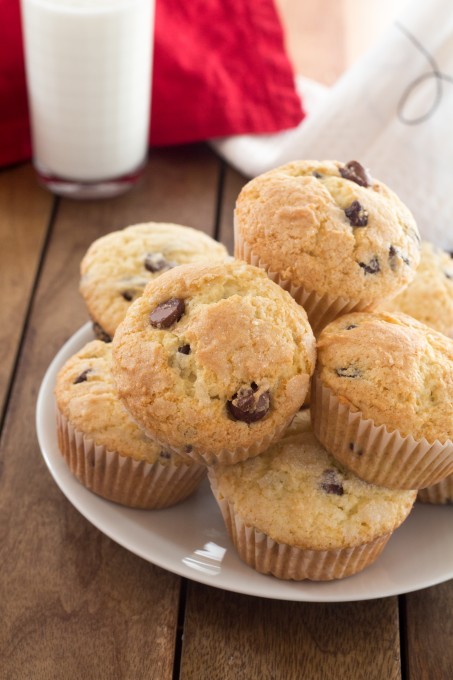 On a completely, unrelated note: I can't believe how cold it's been over the last few days. It's been below freezing here in Seattle. It's going down to negative 3 degrees C (26 F) tonight. It's an early start to winter for us – but no snow on the forecast. Apparently there isn't enough moisture in the air for us. That kind of seems ironic, as Seattle is known for it's rain. However we don't get much snow. I keep on hanging out for a white Christmas. It's happened once in the 10 years we have lived here. Maybe this will be the year.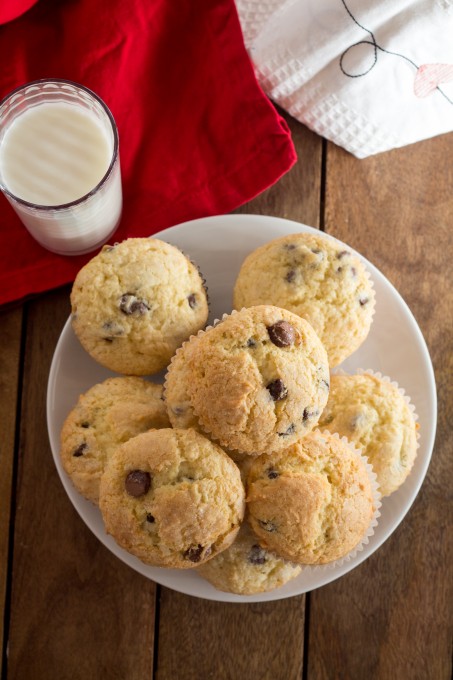 I can't believe it's only 6 weeks until Christmas! Every year I make Christmas candy – and I can't wait to share it with you all this year. Chocolate fudge, coconut ice, almond bread, peppermint bark are just a few that I make. But for now – you can eat some Chocolate Chip Muffins.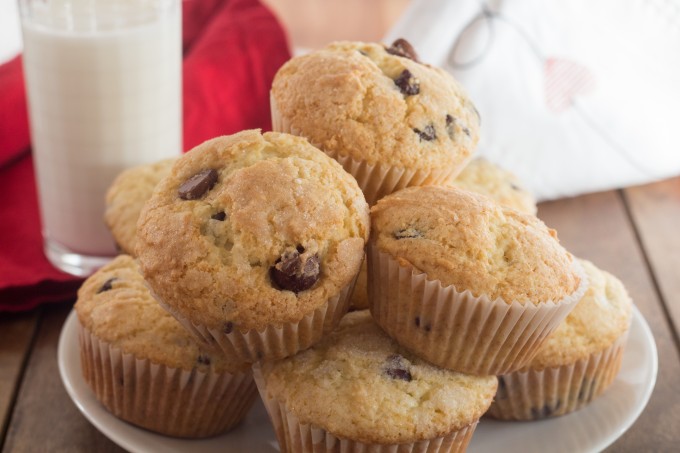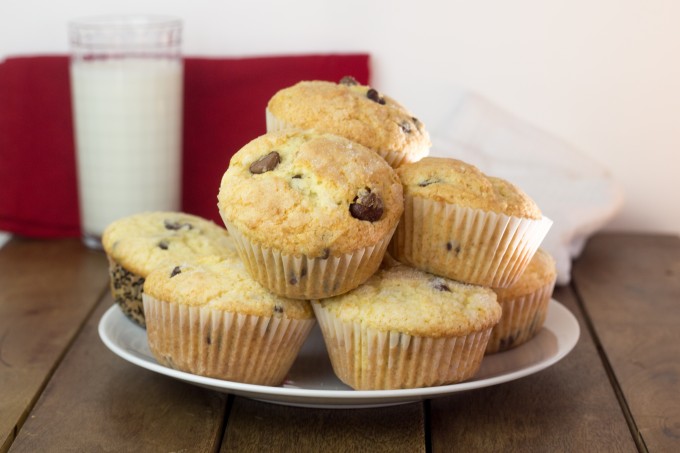 Chocolate Chip Muffins
2014-11-12 23:20:53
Ingredients
2 1/2 cups all-purpose flour
3 1/2 teaspoons baking powder
1/2 teaspoon salt
3/4 cup (1 1/2 sticks) butter, at room temperature
1 cup sugar
2 large eggs
1 1/2 teaspoons vanilla extract
3/4 cup milk
1 cup semi sweet chocolate chips
Instructions
Preheat the oven to to 350° F and line a muffin pan with paper liners.
In a large bowl, combine the flour, baking powder and salt.
In another large bowl, cream the butter and sugar by beating until creamy, about 3-5 minutes.
Add the eggs, one at a time, and beat until blended.
Add the vanilla extract and beat until blended.
Add half the flour and milk and mix on a low speed until just combined. Add the remaining milk and flour and mix on a low speed until just combined.
Add the chocolate chips and mix on a low speed, or by hand, until blended through.
Scoop the batter into the muffin pan, filling each muffin approximately 2/3 full.
Sprinkle sugar over the tops of the muffins (optional)
Bake in the oven for 23-25 minutes, or until the tops of the muffins are golden brown and a toothpick comes out clean.
Remove the muffin pans from the oven and allow to cool on a rack for 10-20 minutes.
Tip the muffins out of the pan and serve warm.
Cookies or Biscuits? https://www.cookiesorbiscuits.com/