On Sunday, I gave you the very American Peppermint Bark. So today we are taking a trip over the waters to Australia – to make White Christmas. White Christmas is a popular sweet served, of course, at Christmastime.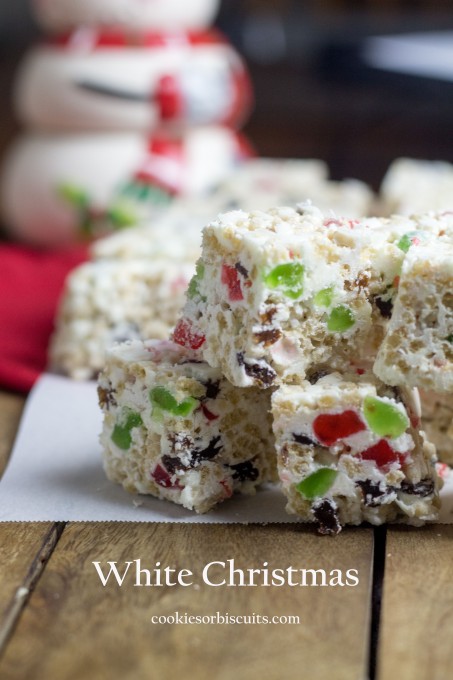 White Christmas is traditionally made from Copha, which is hydrogenated coconut oil. Australians have been cooking with Copha for a long time but it is unavailable in America. I have therefore changed my recipe to use Virgin Coconut Oil
. As it is not hydrogenated, it's healthier for you too! Bonus!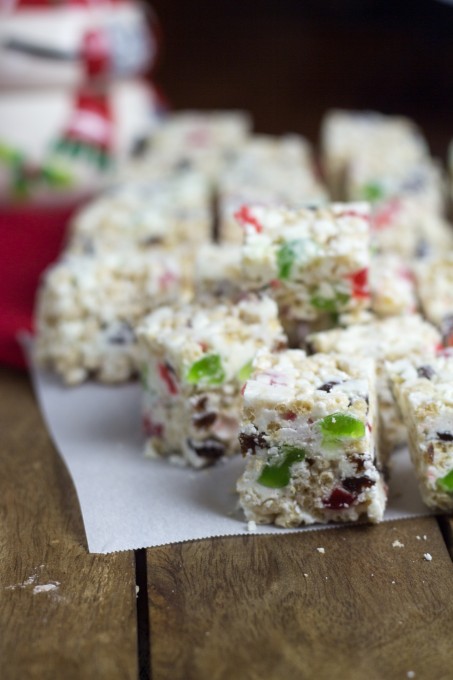 This recipe is full of words which need translation!
Glace cherries are known as candied cherries in America – and they add the Christmas cheer to this sweet.
Golden Raisins – which are known as Sultanas in Australia – are traditionally used in the recipe. However, I have used raisins as they are easier to find, and cheaper, in America.
Rice Krispies are known as Rice Bubbles in Australia. They are the exact same product – Kellog's just call them different names in different countries. They like to confuse those of us who cross the oceans.
Confectioners Sugar is known as Icing Sugar in Australia.
The coconut needs to be unsweetened, shredded coconut. I usually buy mine in the organic section at Fred Meyers or Whole Foods. It can also be found on Amazon.
Chopped nuts are usually added as well, but I have removed them from my recipe as I have two in my family with nut allergies. I want them around for years to come, so no nuts here. If you want to use nuts, I would suggest chopped walnuts or almonds.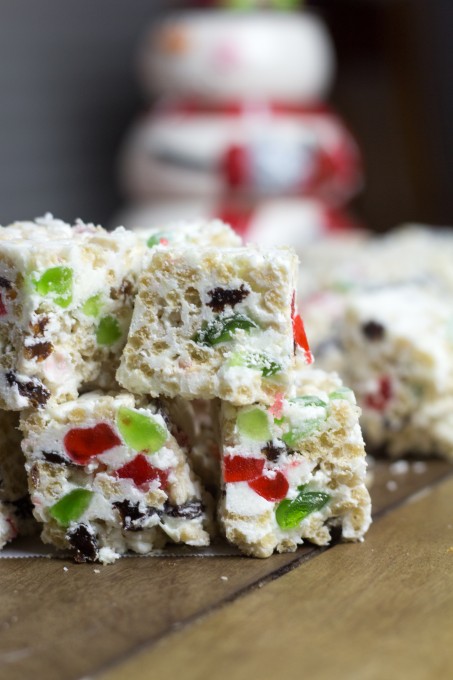 My husband took these to work and they surprised most Americans. Everyone loved them, however most of his co-workers said they were nothing like they were expecting to taste. They look like they are going to be Rice Krispie Treats – but they taste nothing like them. Instead, they are coconut-y and sugary. However, they don't have the overly sweet taste of the marshmallow in Rice Krispies. You really need to try them!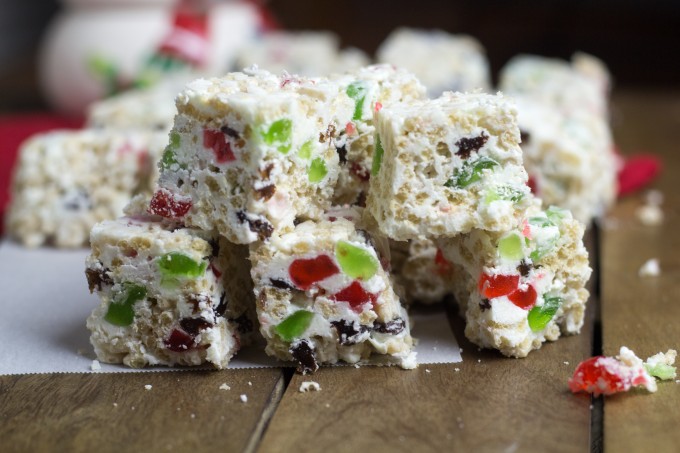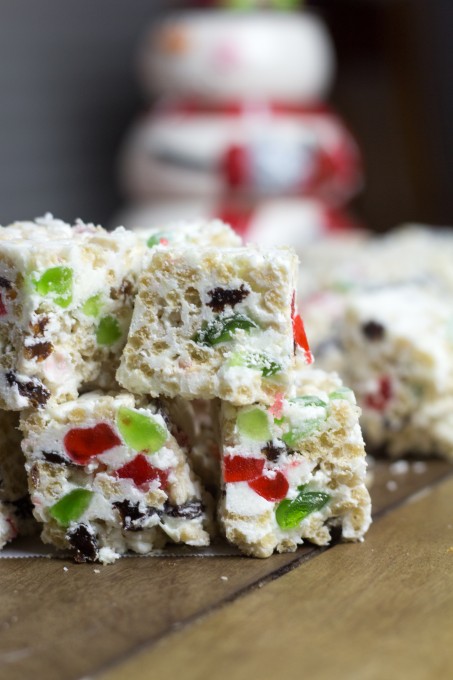 White Christmas
2014-12-23 00:38:58
Ingredients
8 oz Coconut Oil
2 cups Rice Krispies
1 cup confectioners sugar
½ cup nuts, chopped (optional)
1 cup powdered milk
½ cup red and green candied cherries
½ cup raisins
½ cup coconut, unsweetened, shredded
Instructions
Line a 8x8 cake pan with parchment paper.
Melt the coconut oil in a small saucepan, over low heat. Set aside.
In a large bowl, combine the Rice Krispies, confectioners sugar, nuts, powdered milk, candied cherries, raisins and coconut.
Add the melted oil and stir until well combined.
Press the mixture into the prepared cake pan.
Refrigerate until set.
Cookies or Biscuits? https://www.cookiesorbiscuits.com/