Caprese Sandwiches are a delightful twist on the Italian favorite: Caprese Salad. I love the tomato, mozzarella and basil blend of a Caprese salad, and I love bread so it is no wonder that this Caprese Sandwich is one of my favorite sandwiches – coming in close behind a Roast Beef and Cheese Sandwich.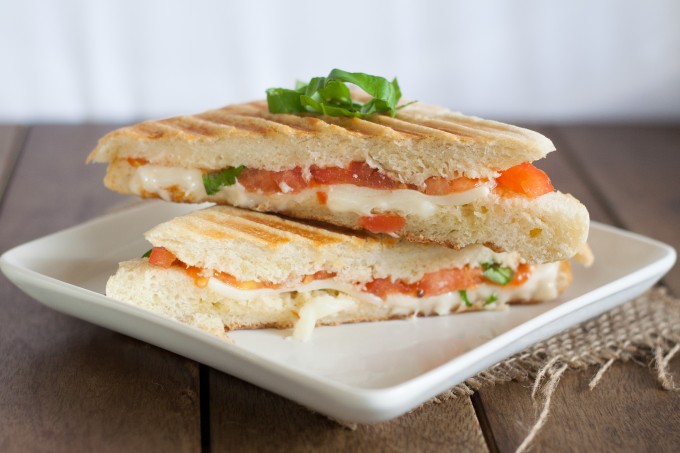 Apparently this salad was designed to mimic the colors of the Italian flag, so I think I can be excused putting this on a Ciabatta bread roll as it's keeping in theme with the "white" of the flag.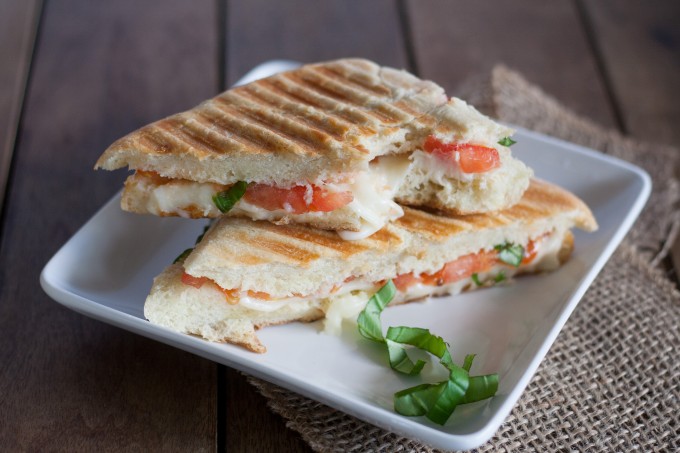 My only deviation to a traditional caprese salad (apart from the bread, of course!) is that I have used balsamic vinegar. I adore dipping a good quality bread into oil and vinegar, so I thought why not do that on this sandwich! The results was just as I hoped – not too strong but definitely a taste of balsamic vinegar.
I brushed the bread with the balsamic vinegar and oil, instead of using butter. I also put a little on the outside of the roll too, just to help get that lovely browned outside. Fill the middle with tomato, mozzarella and basil, then toast in a Panini grill and you have a delightful cheesy sandwich.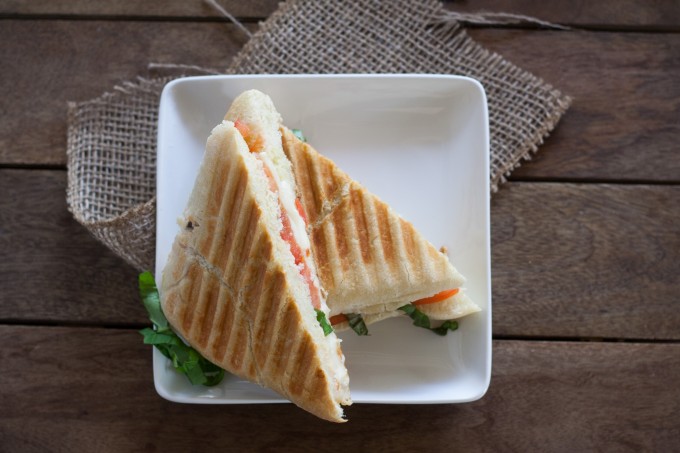 It reminds me of the cheese and tomato sandwiches my mother used to make when I was a child, with just a bit more bite!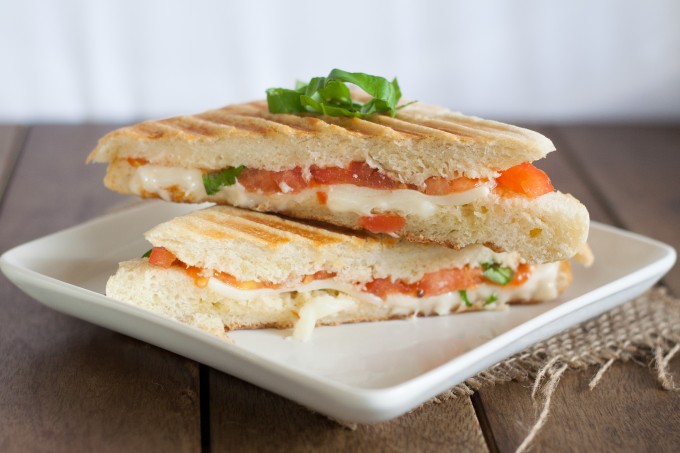 Caprese Salad Sandwich
2014-04-09 10:59:45
Ingredients
1 ciabatta bread roll
1 tablespoon olive oil
1 teaspoon balsamic vinegar
3-4 slices tomato
2-3 slices mozzarella cheese
1-2 leaves basil, chopped
Instructions
In a small bowl, combine the olive oil and vinegar.
Using a pastry brush, brush the olive oil and vinegar over the top and inside the bread roll.
Layer the tomato, cheese and basil inside the bread roll.
Grill the bread roll in a Panini grill for 3-4 minutes or until the cheese is melted.
Serve immediately.
Cookies or Biscuits? https://www.cookiesorbiscuits.com/