Lemon Delicious is a self saucing lemon pudding. Yes – you heard correctly. Lemon and self saucing were mentioned in the same line. I grew up eating Lemon Delicious – and let me tell you it came about it's name honestly. This is a truly delicious dessert.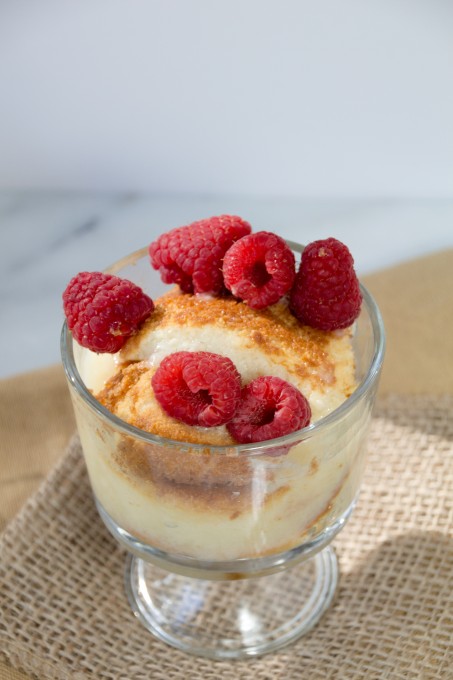 This dessert takes a while to cook – about an hour and a half in the oven – so you need to practice a little bit of time management. But it is really worth the effort. As it cooks, it forms a cake like top, while the bottom turns into a sauce that tastes just like lemon curd. This effect is achieved through a process called a water bath. One dish (with the mixture) sits in another dish half filled with water. The results just have to be tasted.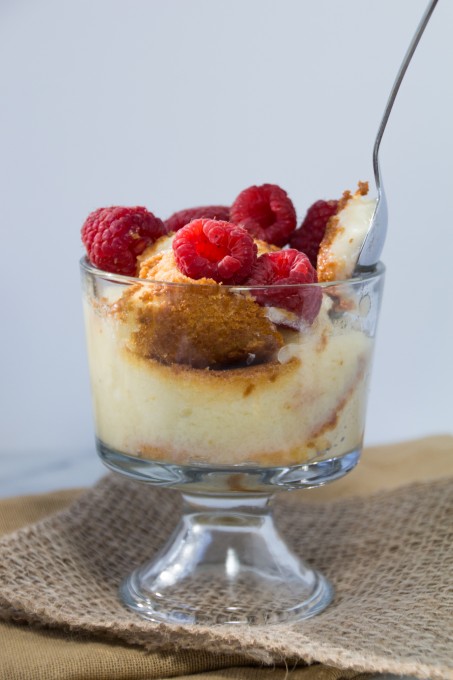 Can you see that sponge top and the sauce? I remember thinking it was a special kind of cooking magic as a child. Surely my mother was special to be able to cook a dessert that turned into both a cake and a sauce. I'm just so glad she passed that magic onto me! Yum! I love to serve lemon delicious with fresh fruits, although I am sure that I used to eat Lemon Delicious with vanilla ice-cream!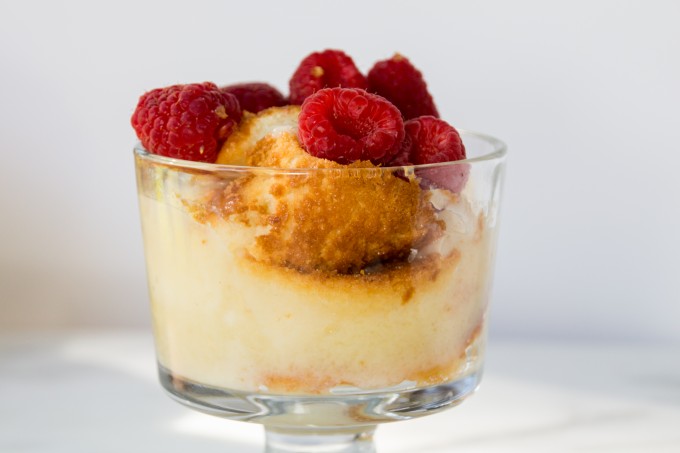 Lemon Delicious can be served hot or cold. This recipe will serve 6-8 people, so for our family I eat my first serving as soon as it comes out of the oven. The rest goes in the refrigerator and I eat it cold the next night. I have a hard time picking which temperature I prefer.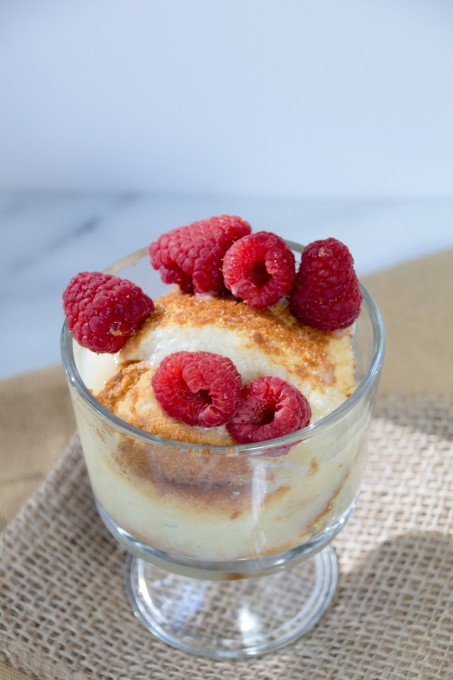 Lemon Delicious
2014-05-08 00:52:47
Ingredients
2 tablespoons butter
1 ½ cups sugar
3 egg yolks
4 tablespoons all purpose flour
2 cups milk
½ cup lemon juice
3 egg whites
Instructions
Preheat the oven to 350° F and grease a 9x11 casserole dish or baking pan.
Beat the butter, sugar and egg yolks together in a large bowl.
Mix in the flour, then gradually add the milk. Add the lemon juice and mix until well blended.
In a separate bowl, beat the egg whites until stiff peaks form, and then fold into the mixture.
Place mixture in the greased dish. Stand the dish in a larger baking pan of water, ensuring the pan is at least ½ full, and bake for 1 ½ hours, until set.
Cookies or Biscuits? https://www.cookiesorbiscuits.com/