Beets, Beetroot, Table Beet, Garden Beet – they are all one and the same thing. I call it beetroot, as that's what it is called in Australia. Beetroot is hugely popular in Australia – we eat Roasted Pickled Beetroot (because that's what the canned stuff really is!) in salads, on sandwiches and hamburgers. I would just be as likely to put beetroot in a salad as I would put in tomato. I am not alone in this as www.taste.com.au has over 250 recipes for beetroot.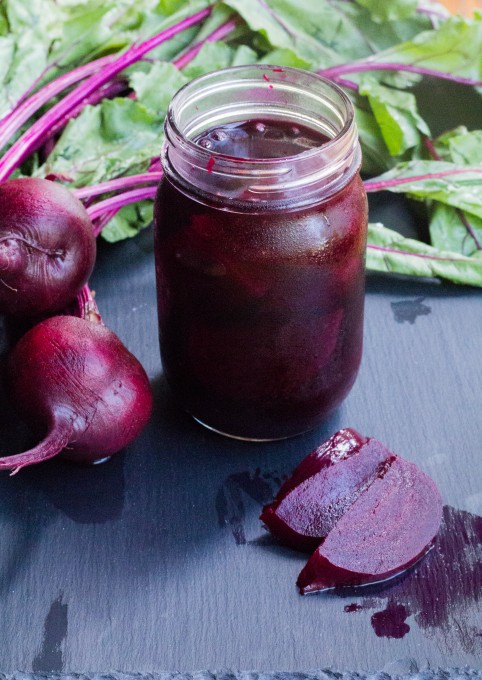 In the US, I'm lucky if I can find a can of beetroot in the supermarket. In Australia, beetroot takes up about the same amount of space as canned corn in the US.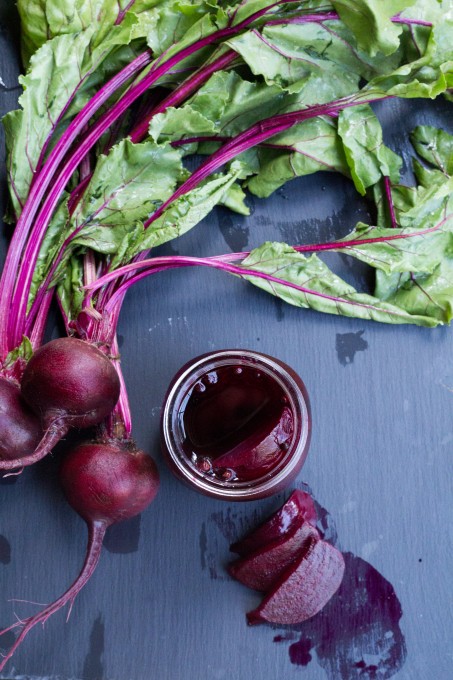 I really missed my beetroot, living in America. It's surprising then that I've taken so long to make my own. My mum is partly to blame (sorry mum!). My mum HATES beetroot. She's sometimes said that she feels like an oddity in Australia because of this! Apparently, when she was a little girl her mum pickled her own beets. Grandma's beetroot was apparently very vinegary and mum did not like that. Do you know how you taste something as a child and have a strong aversion and then can never eat them again. This is Mum and beetroot. It's the only food that I can think of that she does not eat.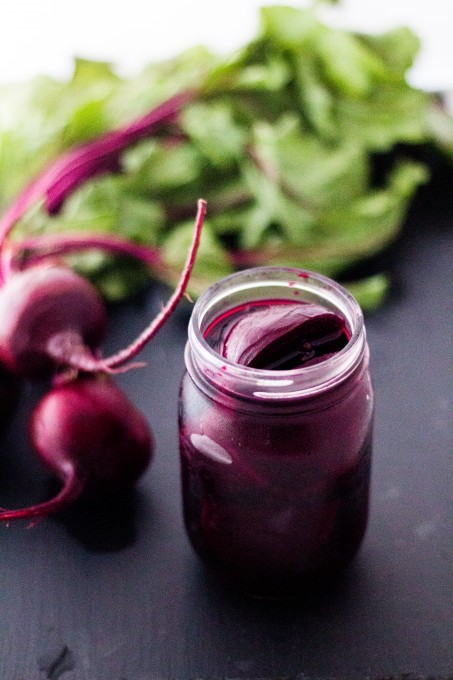 I have spent most of my life believing pickled beets were the worst thing in the world. I was never going to make my own, because homemade beets tasted awful. It was canned beets all the way – and as they were not easily available in the US, I skipped beetroot most of the time. Ah – all those wasted years. Little did I know that this amazing root vegetable was able to make beetroot just how I like it.
I've got beet seeds which I'm going to plant later this month, so hopefully I'll have some nice beets ready when I get back from our trip to Australia this summer! I've never grown beets before so I'm quite excited.
I love how these dirty looking beets, create the most vibrant purple food. It only takes a quick wash on the beets to see the rich purple color! You may like to wear disposable gloves while dealing with the beets as they will stain your hands.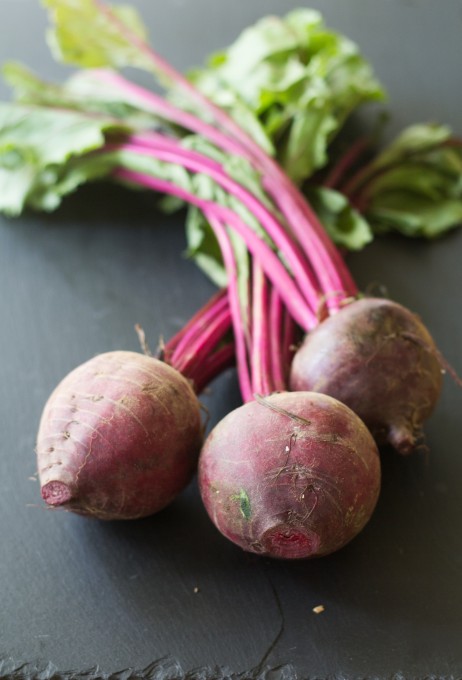 I now do not have to bring beetroot home from Australia when we visit. Now I'm going to have more room in my suitcase for Vegemite, chocolate and TimTams. Yum!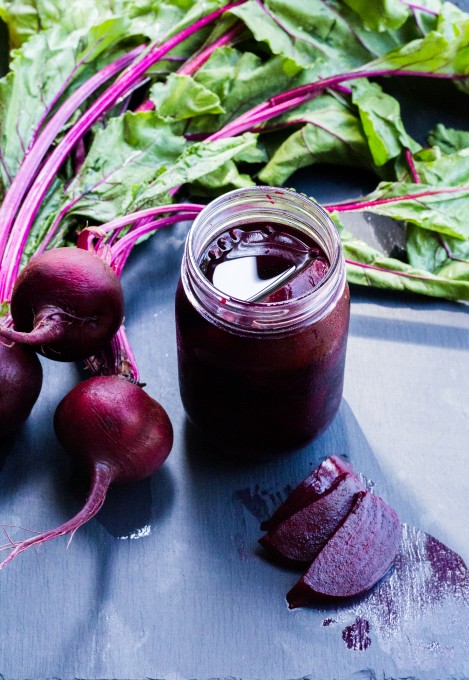 This recipe makes one 1 pint jar of beetroot. It has been adapted from the recipe on taste.com.au.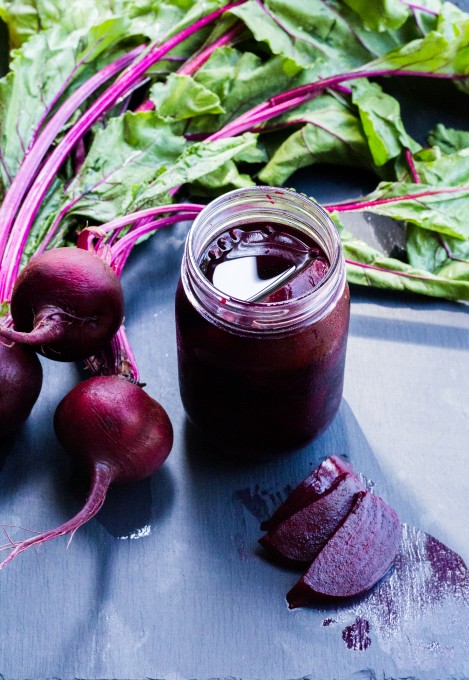 Roasted Pickled Beetroot
2014-06-08 15:24:26
Ingredients
1 lb beetroot bulbs, stems removed
1/2 cup apple cider vinegar
1/2 cup water
1/2 cup raw sugar
1/2 teaspoon whole black peppercorns
1/4 teaspoon whole cloves
1/4 teaspoon whole allspice
Instructions
Preheat the oven to 390° F and sterilize a 1 pint jar.
Wrap each beetroot bulb in aluminum foil and place on a baking tray. Roast the beetroot bulbs for about 1 hour or until they are tender. To check for tenderness, pierce the beetroot with a skewer.
Set the beets aside to cool.
When the beets are cool, remove the skins. Cut the beetroot into wedges or slices. Pack the cut beets into the sterilized jar.
Combine the vinegar, water, sugar, peppercorns, cloves and allspice into a large saucepan over high heat. Bring the mixture to a boil. Set aside to cool.
Cover the beetroot with the vinegar mixture and seal. Refrigerate the beetroot, and use within one month.
Notes
When peeling the beetroot, use a pair of disposable gloves to prevent staining your hands.
Cookies or Biscuits? https://www.cookiesorbiscuits.com/