I hope all my American readers had a very happy Thanksgiving. We love this holiday – spending time with family and friends. If you are like our house, you now have lots of turkey leftovers! That's another thing that I love about Thanksgiving. There are always turkey sandwiches and turkey dinners for the next few days, not to mention left over pies for dessert. This Rice and Turkey Casserole is almost as traditional as the Thanksgiving meal, in our house!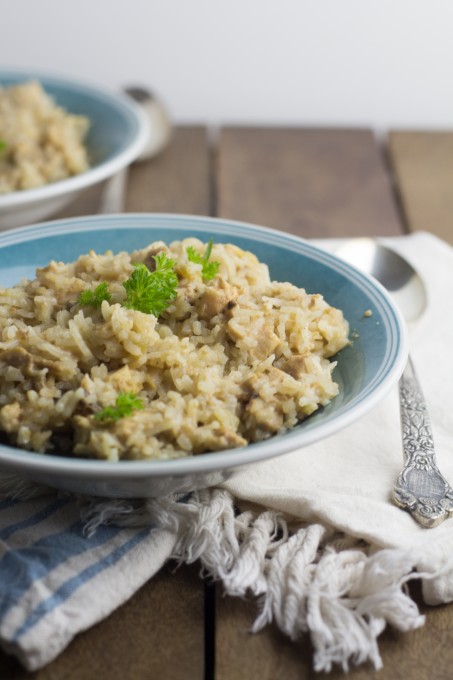 I was given this recipe by my daughter's preschool teacher many years ago. It may be a fairly boring meal to look at, but it sure tastes fabulous with all the turkey and rice goodness, along with the light undertones of mushroom and onion from the soups. All but my fussy youngest will eat this meal.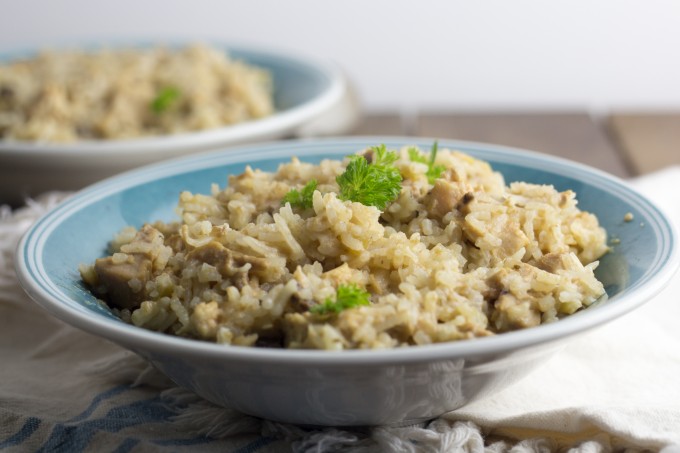 As we were cutting up the leftover turkey on Thanksgiving Day, my husband casually asked "Do you have all the ingredients for the casserole?". What a silly question, I thought! "But what about the Cream of Celery Soup?" Oh yeah- that's the staple that I never have in my house. I was amused, however, that my love, who has never made this meal remembered that we would have to head out on Black Friday – even it was for the grocery shops.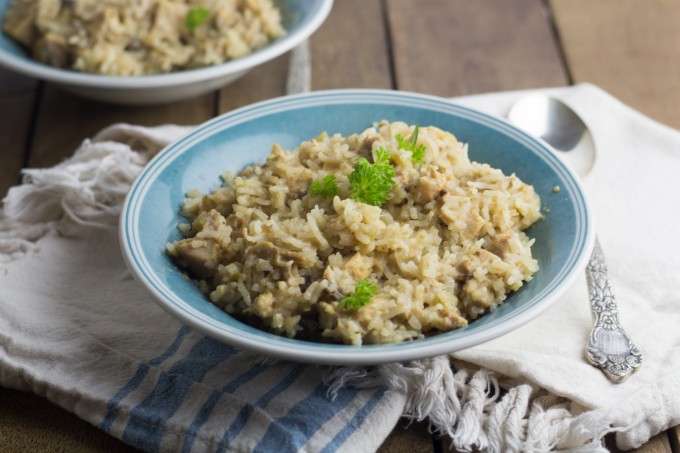 One of the best parts of this Rice & Turkey casserole is that it is so easy to make. All the ingredients are placed into a large casserole dish, you stir it together and put it in the oven. The instructions say to cook this casserole for 45 minutes, however I must add a word of caution. If you use a different type of rice, the cooking time will be longer. This year I used Basmati rice, and it needed an extra 20 minutes. Brown rice will also need much longer than 45 minutes.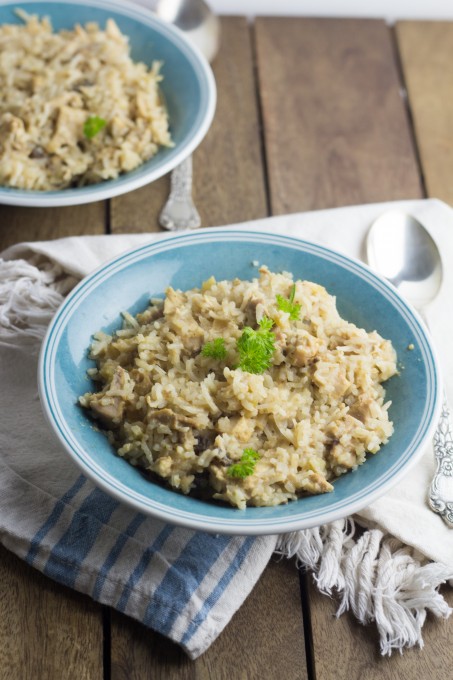 All main meals in our household are gluten free – as I refuse to cook more than one meal to cater for dietary restrictions. Although this casserole is made of items that many of you have in your pantry – finding them as gluten free items can be a challenge. However, a number of years ago I discovered that Healthy Valley produce both gluten free Cream of Mushroom and Cream of Celery soups. The onion soup mix can also be a challenge – make sure you read through the ingredients. Both Lipton's and Knorr as not gluten free. (I would swear that Knorr used to be but it definitely is not anymore). I was very grateful that the generic Safeway brand contained no gluten this year.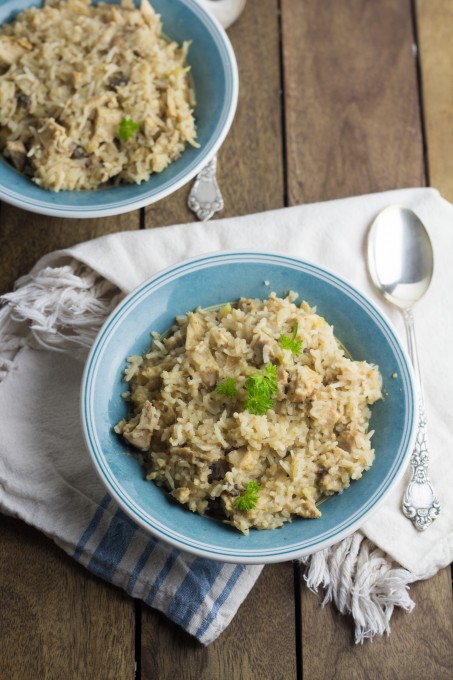 I have never tried it, but I think it would also make a great camping meal! Swap out the turkey meat for some canned chicken and evaporated milk – and it would be great on a longer trip when you can't keep things cold! I must remember this for next Summer! If I remember I'll let you know how it goes.
Rice & Turkey Casserole
2014-11-29 15:30:30
Ingredients
1 can Cream of Mushroom Soup
1 can Cream of Celery Soup
1 package Onion Soup mix
1 cup long grain white rice
1 1/2 cups milk
3 cups left over turkey, chopped
Instructions
Preheat the oven to 350 °F and lightly grease a large casserole dish.
Combine the cream of mushroom soup, cream of celery soup, onion soup mix, rice, milk and chopped turkey in the large casserole dish.
Bake, covered, for 45 minutes or until rice is cooked and casserole has thickened.
Cookies or Biscuits? https://www.cookiesorbiscuits.com/