Chocolate cake. Mmmm. I do love chocolate cake. I know I only said the other day that I'm a vanilla girl but I still can't resist a slice of chocolate cake. And everyone needs a simple chocolate cake recipe up their sleeve. Especially when the little peeps in the household rank chocolate as their favorite flavor.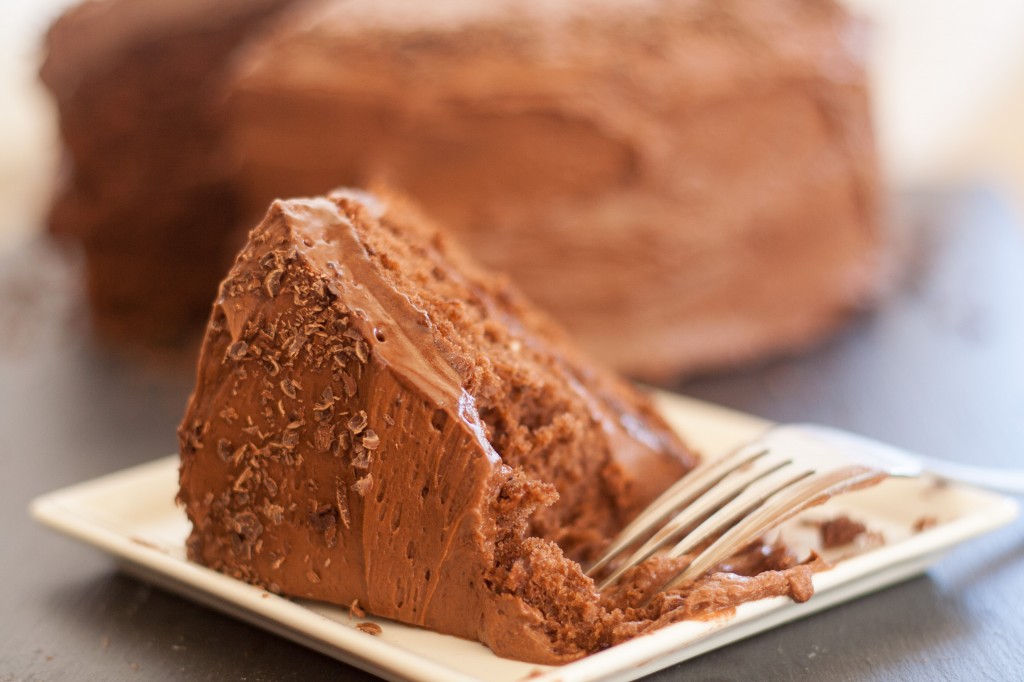 This cake is light and fluffy. So if you are looking to get away from a dense chocolate, this might be the recipe for you. (Chocolate lovers never fear, I do have a recipe for a mud cake coming which is moist and heavy and everything you could dream of in a chocolate cake).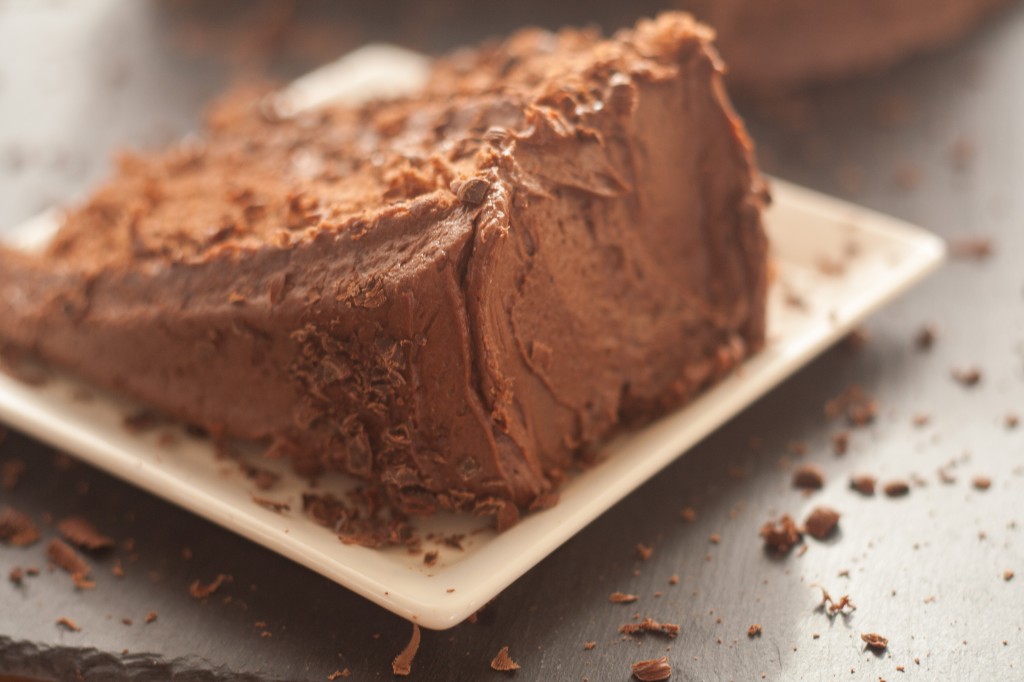 The beauty of this little cake is that it is so simple to make. You just throw all the ingredients in a bowl and beat them together. No sifting or creaming the butter and sugar. It's a wonderful cake for a beginner cook.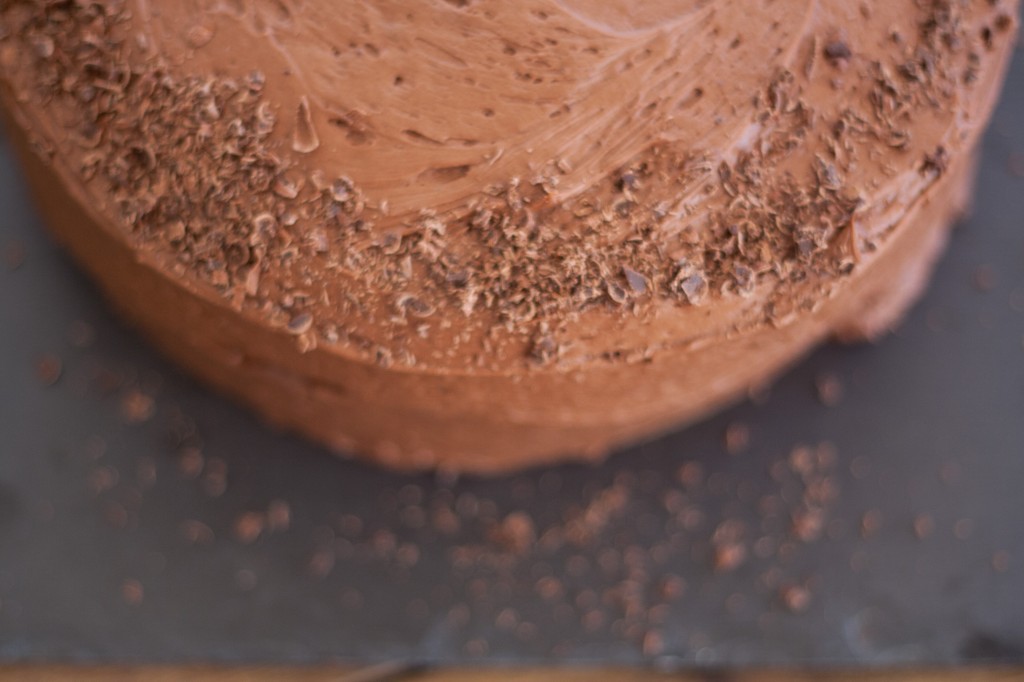 I began making this cake as a young teenager. It was my signature cake and I was often called upon to make my chocolate cake when that was the desired flavor. I do remember one embarrassing time when there was a young man over, and my father announced "I just ate some egg shell!" I was so proud of my cooking and it was announced to all that I'd made a mistake. It was one of those times I just wished to sink through the floor. Now that I'm a parent, I have to laugh because I'm sure I say things all the time which embarrass my children.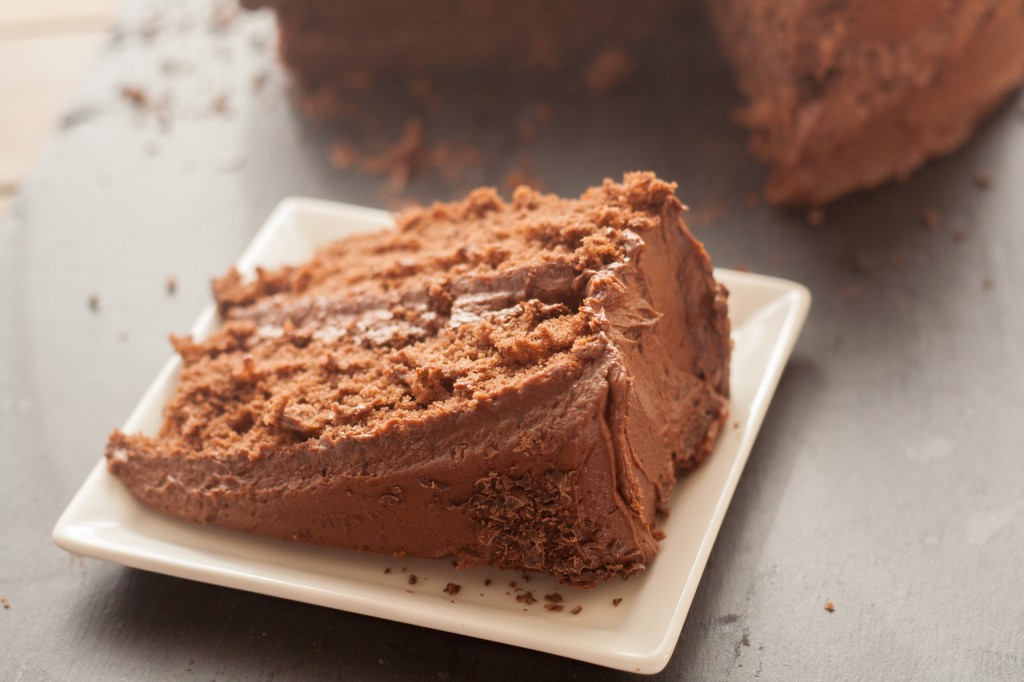 I have tried to make this cake gluten free, but so far it has not translated well. I make this one when my love is out of town or is trying to eat healthfully. When he's in the mood for chocolate cake, I have to resort to another recipe.
Simple Chocolate Cake with Creamy Frosting
2014-03-03 19:42:53
Ingredients
6 tablespoons butter, melted
4 tablespoons cocoa
2 cups plain flour
3 teaspoons baking powder
1 teaspoon salt
2 cups sugar
1 cup milk
4 eggs
1 teaspoon vanilla extract
Frosting
2 sticks (8oz) of butter, room temperature
3 cups powdered sugar
1/2 cup cocoa powder
2 teaspoons vanilla
4 tablespoons heavy whipping cream
Instructions
Preheat oven to 350° F and grease two round cake pans.
Melt the butter, then place in a large mixing bowl. Place all the other ingredients in the bowl with the butter and mix until well combined.
Divide the batter equally between the two cake pans.
Bake for 30 minutes or until a toothpick comes out cleanly.
Allow the cakes to cool completely before frosting.
To make the frosting, place the butter and powdered sugar in an electric mixing bowl. Beat the butter and powdered sugar for about 3-4 minutes or until it is looking creamy. Add the cocoa powder, vanilla and whipping cream. Beat for another 3-4 minutes.
Place one cake on your serving platter and frost the top of the cake. Place the second cake on top of the first and cover the two layers with the creamy frosting.
Decorate your cake with chocolate shavings or any decoration of your choice.
Cookies or Biscuits? https://www.cookiesorbiscuits.com/