It's been pretty grey and drizzly in Seattle over the past few days. When the weather is not pleasant, I love to have a warm soup to come home to after a busy afternoon. Luckily for me, I remembered that I had put a ham bone in the freezer a few weeks ago. Out came the slow cooker and we all got have Pea & Ham soup for dinner. Well, at least those in the family who eat soup got to have Pea & Ham soup. Those who refuse what Mum has made are required to make their own dinner!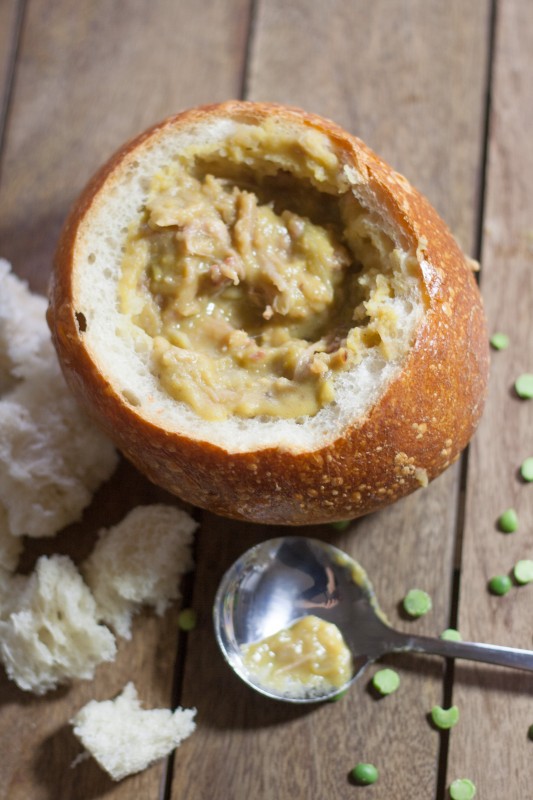 I love this recipe – it is made from just the basics. Split green peas, ham, water, onion and cumin. Sometimes I will add a stick or two of celery. I like to leave quite a bit of meat on my ham bones, to ensure that this soup is meaty.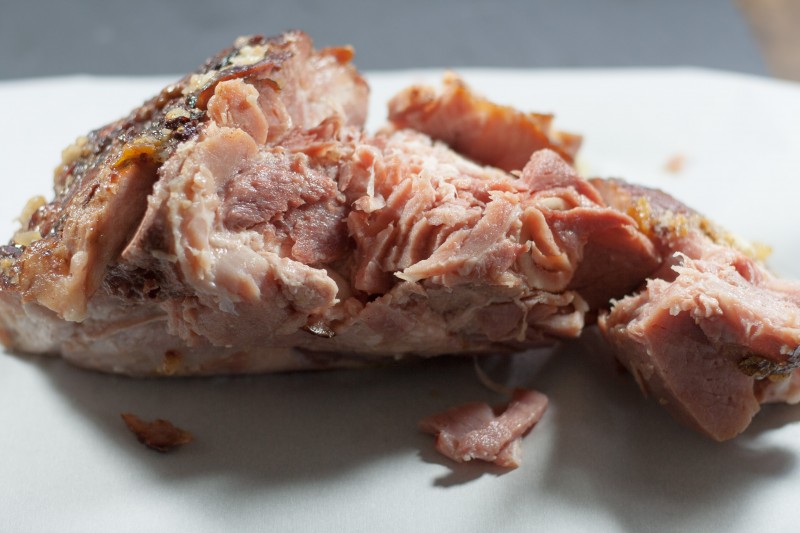 15 minutes of prep in the morning and 5 hours in the slow cooker and dinner is ready. You can't beat that for a busy day!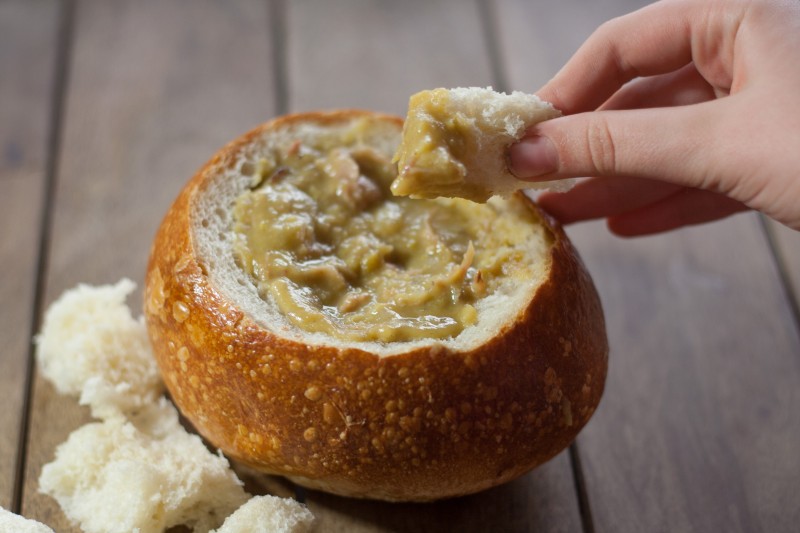 If you do not eat all the soup, it's important to remove the bone and refrigerate the soup immediately. To reheat the soup, bring to a complete boil and allow to boil for about 2 minutes. You may also need to add extra water, as this soup thickens as it cools.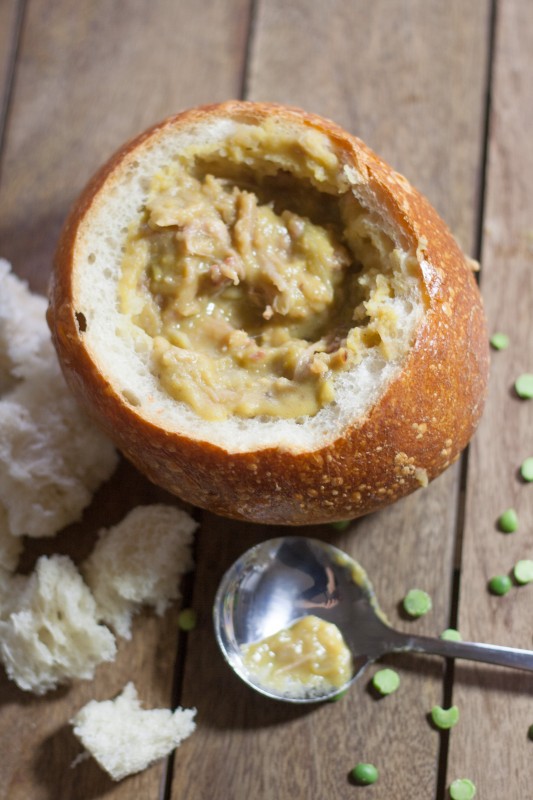 Pea & Ham Soup
2014-03-07 21:05:37
Ingredients
1 ham bone, with some meat left on
1 bag (16oz) split green peas
6 cups water
1 large onion, chopped
2 tablespoons cumin
2 sticks celery (optional)
Instructions
Place the ham bone in a slow cooker. The amount of meat left on the bone will determine how meaty your soup is.
Rinse the split green peas and remove any stones or debris.
Place the split green peas, water, onion and cumin in the slow cooker, ensuring that the water covers the ham bone. Mix to distribute the peas and onion evenly though the slow cooker. Extra water can be added if you want a thinner soup.
Cook on low for 8-10 hours of on high for 4-5 hours.
Before serving, remove the ham bone and any cartilage. Using 2 forks, shred any large chunks of ham into bite sized pieces.
Notes
Leftovers must be refrigerated immediately. Remove any ham bone before refrigerating. When you reheat the soup, allow the soup to boil for 2 minutes. Extra water is often needed when reheating.
Cookies or Biscuits? http://www.cookiesorbiscuits.com/