You might be starting to get the feeling that I like dates. Between Sticky Date Pudding and Devils on Horseback, which can be made with dates, I now have 3 recipes which have dates as an ingredient. That's rather telling when this is my 11th post!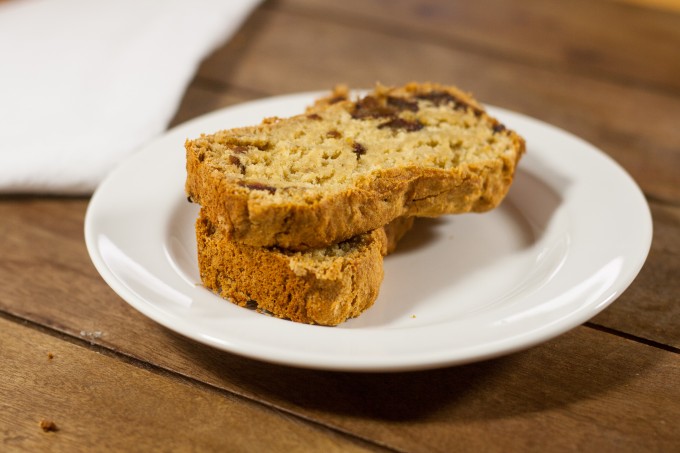 This is a recipe from my paternal grandma. Grandma Moore played a huge part in my life – she was soft and cuddly and full of love. She knitted me sweaters and she cooked us food. I think a huge part of my love of food comes from her. She always had baked something when we came over and sometimes I got to bake with her. Mum and Dad sometimes laughed that she would go on vacation and come back and tell us all about the food she ate. I can totally relate with her on that one though – when I recall a vacation the food often features in my memories.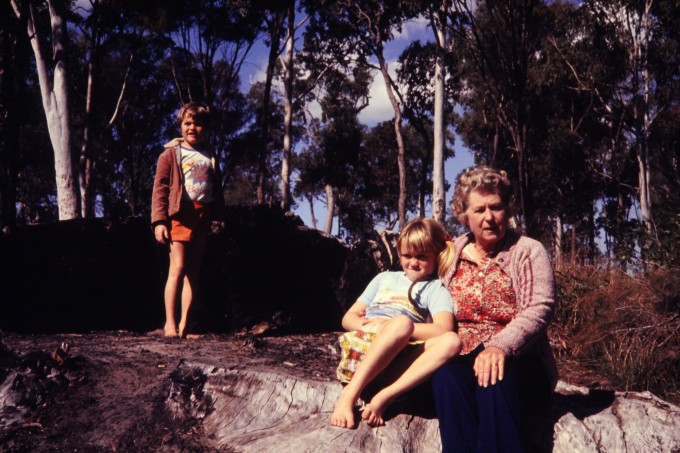 Just like in the Sticky Date Pudding, I use Medjool Dates. I love their sweet taste and their moist flesh. They make the perfect date to use in baked goods, as they help with the moist texture of the cake.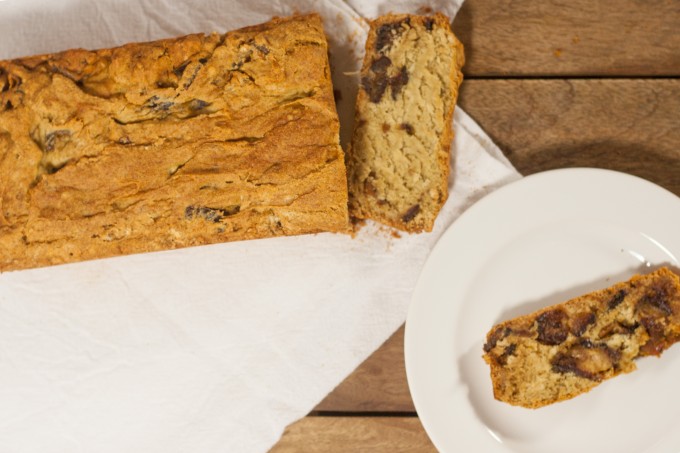 This recipes adapts really well to gluten free flours. I have made the photographed date loaf using Namaste Foods, Gluten Free Perfect Flour Blend
I also added 1/4 teaspoon of Xanthan Gum
even though the Namaste Perfect Flour Blend already contains some xanthan gum. If your gluten free flour does not contain a stabilizing agent, you many need to add at least 1/2 teaspoon of xanthan gum.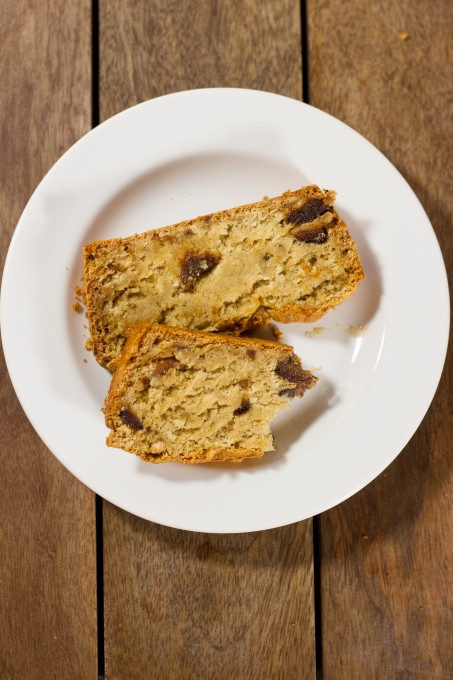 I remember that Dad would love to put butter on his date loaf. Personally, I prefer it plain but you might like to try a little butter too!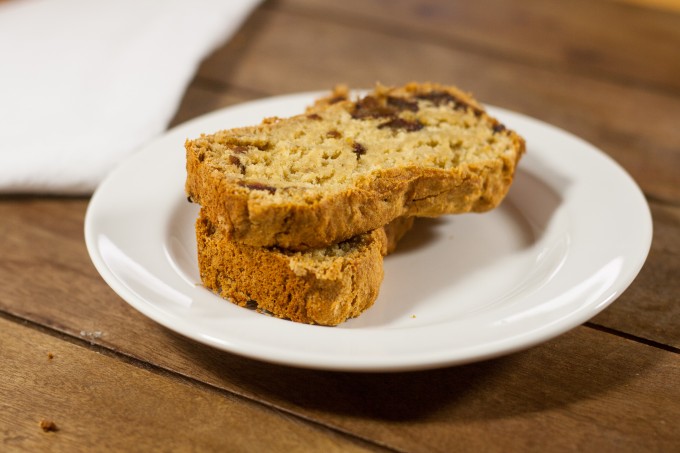 Date Loaf
2014-03-09 20:55:16
Ingredients
1 cup dates, pitted and chopped
1/2 cup sugar
1 teaspoon baking soda
1 teaspoon ground ginger
1 tablespoon butter
3/4 cup boiling water
1 1/2 cups plain flour
2 teaspoons baking powder
1/2 teaspoon salt
Instructions
Preheat the oven to 350° F and grease a loaf pan.
Pit and chop the dates into small pieces.
Place the dates, sugar, baking soda, ginger and butter into a medium bowl.
Boil some water, then pour 3/4 cup of boiling water over the date mixture. Mix until the butter has melted.
Let the mixture sit until it is cool.
Add the flour, baking powder and salt and mix well with a wooden spoon.
Pour the mixture into the greased loaf pan and bake for 35 minutes or until a toothpick comes out clean.
Cookies or Biscuits? http://www.cookiesorbiscuits.com/