I eat salads. Really, I do. In fact, I actually love salads. The problem is I'm happy just to toss some greens, tomatoes and carrots in a bowl and eat them without any dressings or cheese or anything to make them fancy. That is why it's taken me over a month to share a salad recipe with you. So with a little fanfare (you'll just have to imagine the trumpets) I present to you one of my favorite salads: Pasta & Baby Green Salad.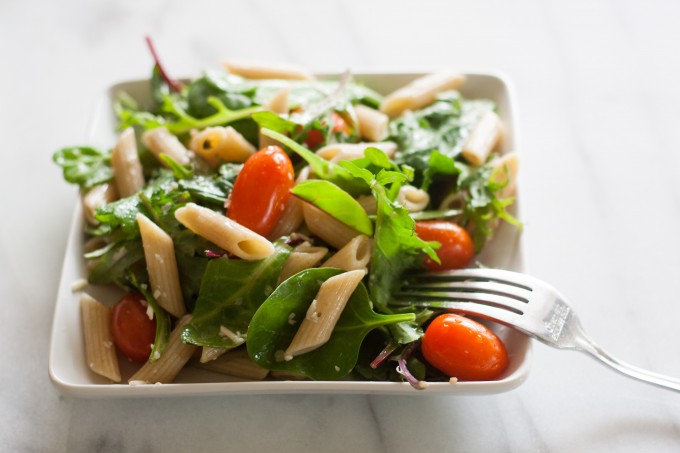 If you are a planner, cook up some pasta for dinner but save half a cup for this salad. Now you have a fast and healthy lunch – that's the kind I love.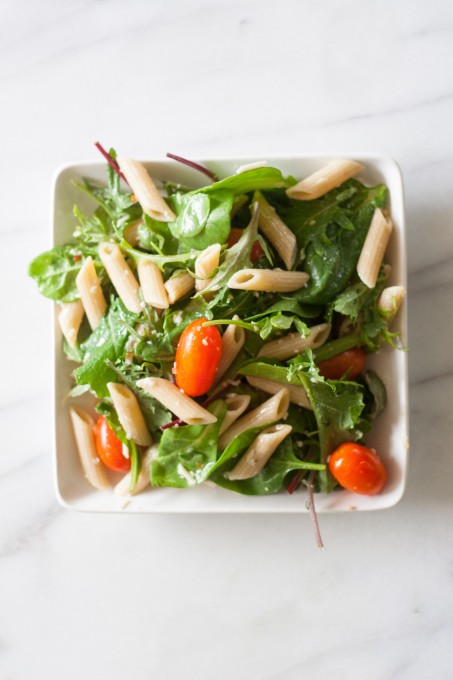 Walk into any shops today, and you'll find a huge range of baby greens. For this salad, I chose a mix of baby spinach, chard and kale. But really you can use any baby greens you like – I often just use all baby spinach as that is my favorite. Baby greens are supposed to be more tender, nutritious and milder in flavor than their more mature counterparts, so if you are eating salad for health, choose the babies.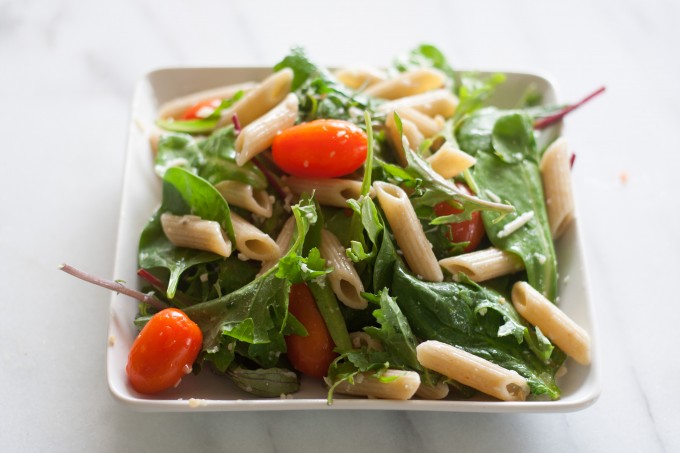 Likewise, you can swap the pasta around to meet your own tastes and nutritional needs. When I know my love is going to be eating this salad, I use gluten free pasta. If it's just for my lunch, I choose whole wheat pasta. Quinoa pasta is a great choice if you want something nutrient-dense and gluten-free.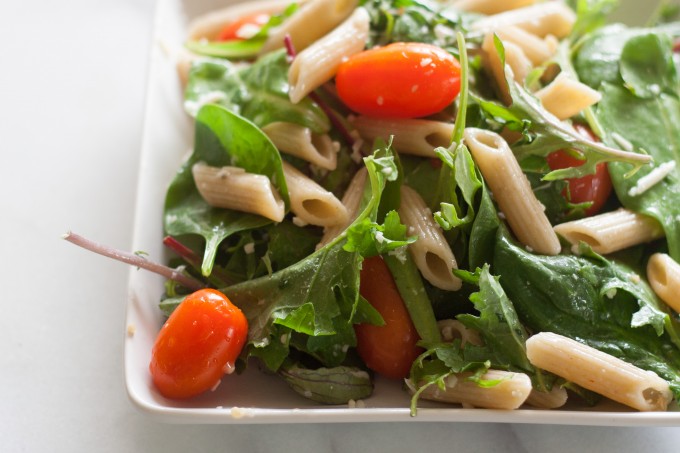 The following recipe is for one person – so it is ideal for a single lunch.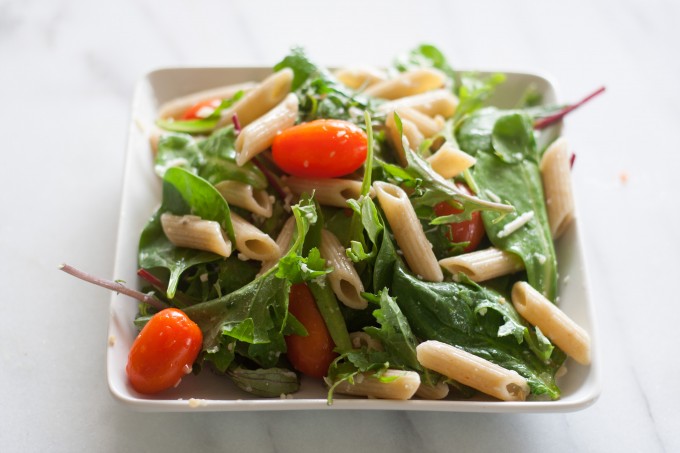 Pasta and Baby Greens Salad
2014-04-08 14:04:31
Ingredients
1/2 cup wholegrain Penne pasta
2 cups baby greens
1/2 cup grape tomatoes
1 tablespoon Parmesan cheese
2 tablespoons Italian dressing
Instructions
Cook the pasta according to the directions on the package. Drain, then rinse the pasta with cold water.
In a salad bowl, add the baby greens, tomatoes, cheese and Italian dressing.
Add the cooled pasta and toss the salad.
Serve immediately or refrigerate until needed.
Cookies or Biscuits? http://www.cookiesorbiscuits.com/