Mornings are still brisk here in Seattle, and on cool mornings I really love to have a bowl of oatmeal to warm me up. I think it comes from growing up in Queensland, Australia where many homes did not have any type of central heating. It really wasn't necessary as the cold doesn't last for very long. But when it got cold, it was nice to warm up your insides with a bowl of porridge (that's what we call oatmeal!). Over here, with my toasty warm, heated house, I don't need the oatmeal to warm me up, but it certainly feels nice and gives me a sense of contentment and a readiness to face the day.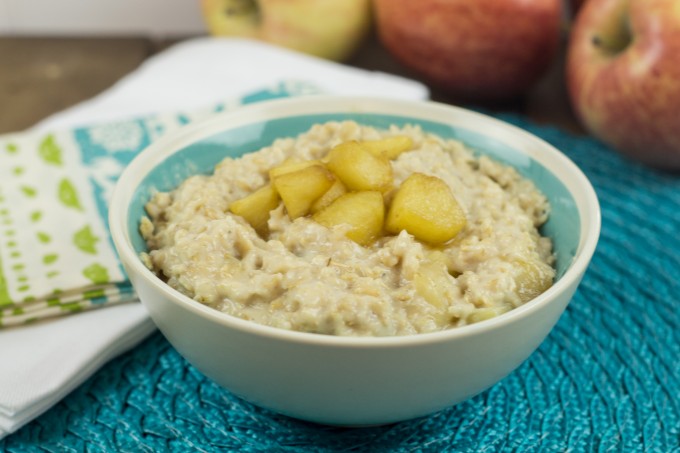 Like my other oatmeal recipes, this Apple Pie Oatmeal is simple to prepare. I am not a morning person. I would rather stay up all night long and sleep in every day. But I have children and commitments so I drag myself out of bed each morning. Coffee is not my thing, so I don't get that morning boost. Breakfast has to be simple.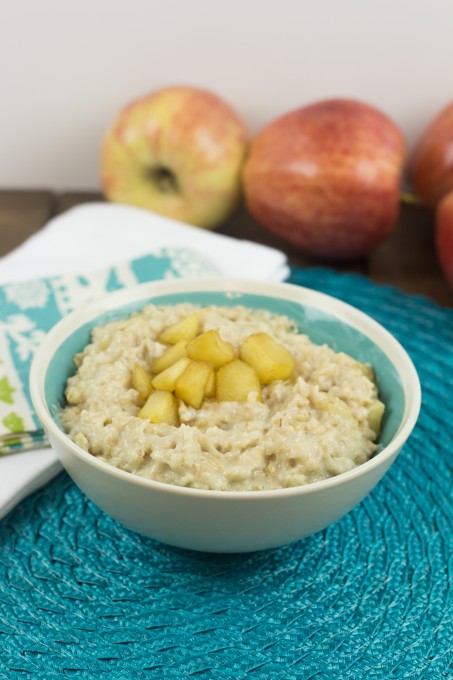 I use two saucepans for this oatmeal. One is for cooking the oatmeal, and at the same time, the other is for cooking the apple. For the oatmeal, I simply follow the directions on the packet of oatmeal. For the apple, I mix together chopped apple, brown sugar and water. Sometimes I also add cinnamon to give it that genuine apple pie filling taste. In the end, they are mixed together with some cream to give you a bowl of delightful Apple Pie Oatmeal.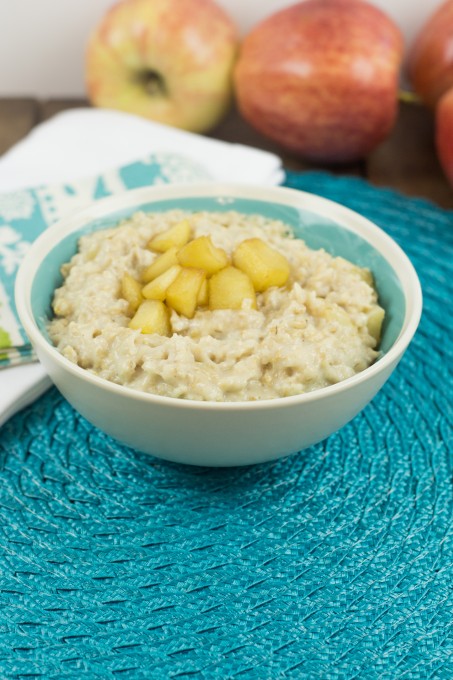 This recipe serves 2.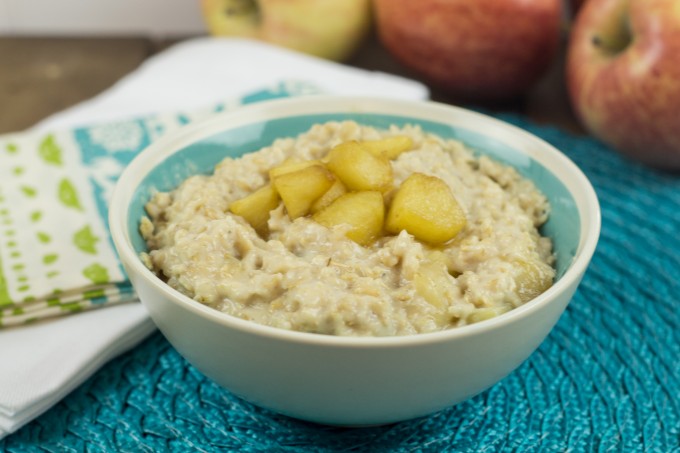 Apple Pie Oatmeal
2014-05-08 22:52:53
Apple Pie Filling
1 granny smith apple, chopped
2 tablespoons brown sugar
3 tablespoons water
1 teaspoon cinnamon (optional)
Oatmeal
1 cup Old Fashioned Rolled Oats
2 cups water
2 tablespoons whipping cream
1 tablespoon brown sugar
Instructions
In a medium sized saucepan, bring 2 cups of water to a boil.
Add 1 cup of old fashioned rolled oats, reduce the heat, and cook for 10 minutes. Stir occasionally. (If you are using a different kind of oats, please follow their directions for cooking the oats).
Meanwhile, in a small saucepan or frying pan, add the chopped apple, brown sugar and water. Cook the apple over medium heat, until the apple has softened.
When the oatmeal is cooked, add the brown sugar and cream and mix well.
Add the cooked apple, reserving a small amount for decoration on top of the oatmeal, and mix well.
Cookies or Biscuits? http://www.cookiesorbiscuits.com/