Spring Salad is a delightful salad made with greens and berries. A few years ago I started seeing this combination in restaurants and quickly fell in love. Once strawberries start coming into season, I start eating this salad for lunch. A lot. My darling husband thinks I'm mad. To him, fruits and salads do not mix. But I love the taste of berries with the greens and dressings. It's even better when my own strawberry patch starts producing, and I get those super sweet home grown strawberries. They are simply the best. They do not keep well, but who needs them to keep well when they are bursting with flavor? Alas, it's still another month until I get to pick my own.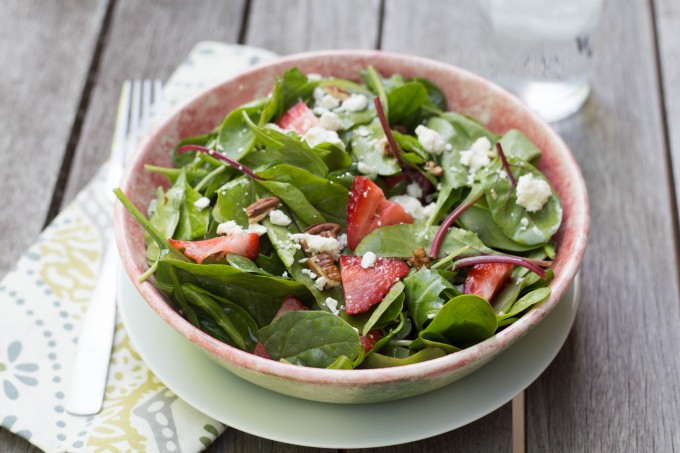 One of the great things about this salad is that it is very versatile. Instead of strawberries, you could use raspberries or blueberries. Change the dressing and you can quickly change the taste. I love to use the simple oil and vinegar, but a raspberry vinaigrette also tastes fantastic. Substitute the feta for goat's cheese or mozzarella and you have a new taste.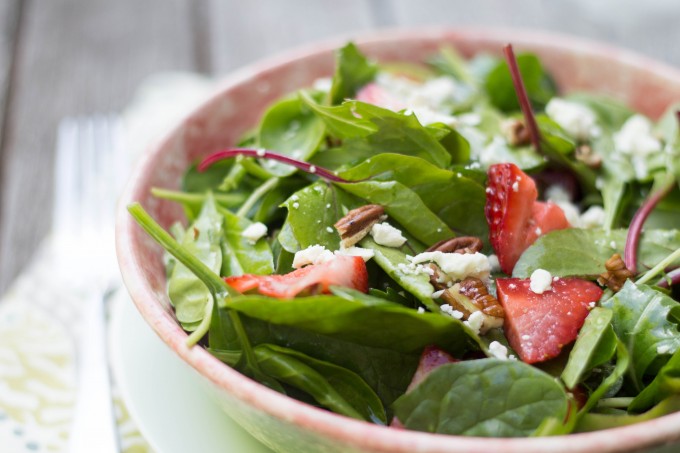 Once you know the basics of this salad the possibilities are endless!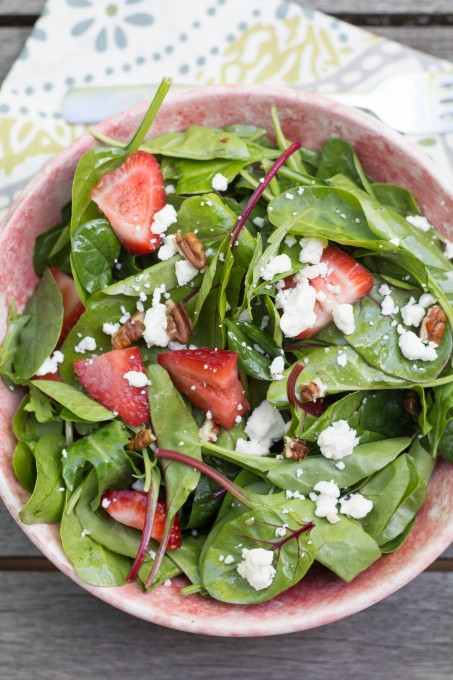 This recipe serves 1.
Spring Salad
2014-05-12 14:21:41
Ingredients
2 cups baby spinach leaves
4-5 strawberries, sliced
1-2 tablespoons feta cheese, crumbled
1 tablespoon, broken pecan pieces (optional)
1 teaspoon olive oil
1 teaspoon white balsamic vinegar
Instructions
Place spinach, sliced strawberries, cheese and pecans in a medium size bowl.
Pour oil and vinegar over the salad, and toss.
Cookies or Biscuits? http://www.cookiesorbiscuits.com/