Pecan Pie is traditionally served at Thanksgiving. What a shame that is! Why miss out on the delicious pecans for the other 11 months of the year. I personally think that this Chocolate Pecan Pie is a wonderful summer time pie. While it can be served hot, it really tastes it's best when it's cold. And what can be better on a warm day than a slice of cold pie, oozing with chocolate and pecans! Top it with a little spoonful of cream and it's divine.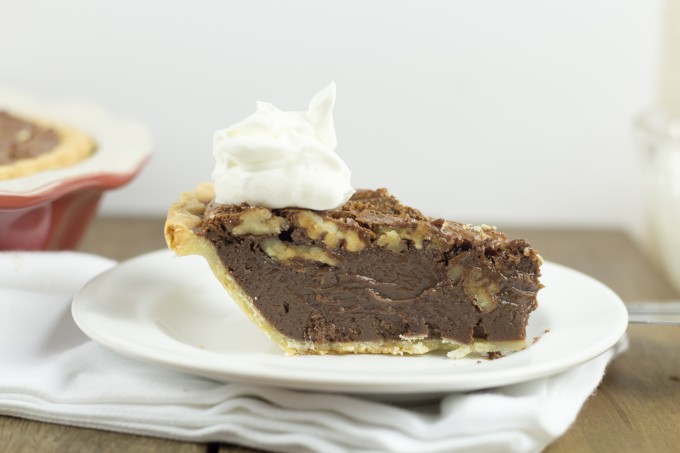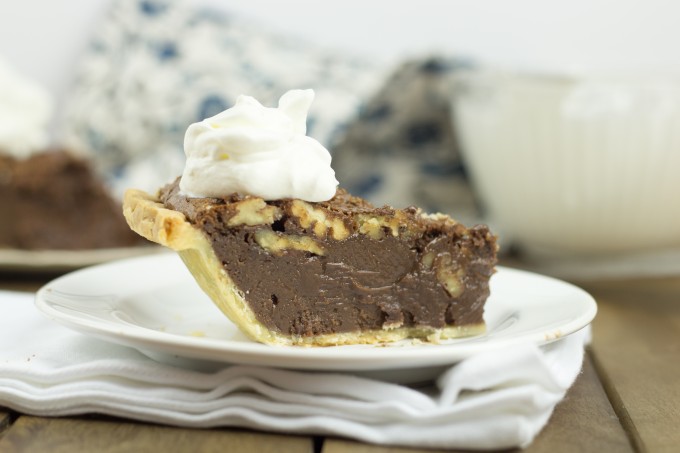 This pie is rich and sweet. There is no getting around it but it's exactly how I love it. If you love chocolate, every bite is like going to heaven. It is creamy but firm when it's cold. When it's eaten warm, it's creamy and gooey but hold's it shape. I have been known to try to eat the pecan's first just so I can then enjoy the chocolate and have that taste linger in my mouth. Maybe one day I should just make this into a chocolate pie. I think I'd be quite happy with the taste!
Chocolate Pecan Pie is pretty simple to make, especially if you start with a pre-made crust. I've got to admit I don't have a lot of success with pie crusts. I've been meaning to share my favorite Australian Meat Pie recipe with you, but it never looks any good. One day I'll have success. In the meantime, you get to see a gluten free crust from Whole Foods. They taste pretty good.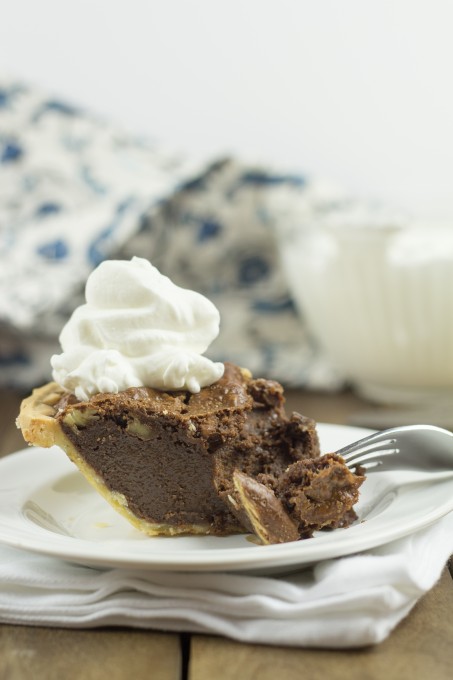 The filling is made on the stove top, and with the simple ingredients it's pretty hard to get it wrong. Try and resist eating some of the hot filling, if you can! It tastes amazing.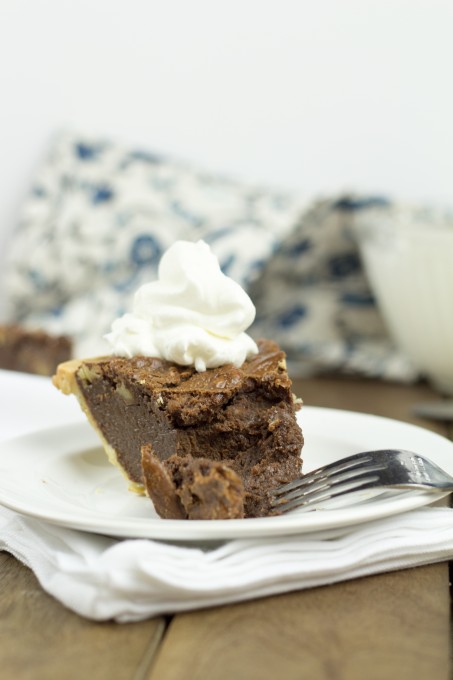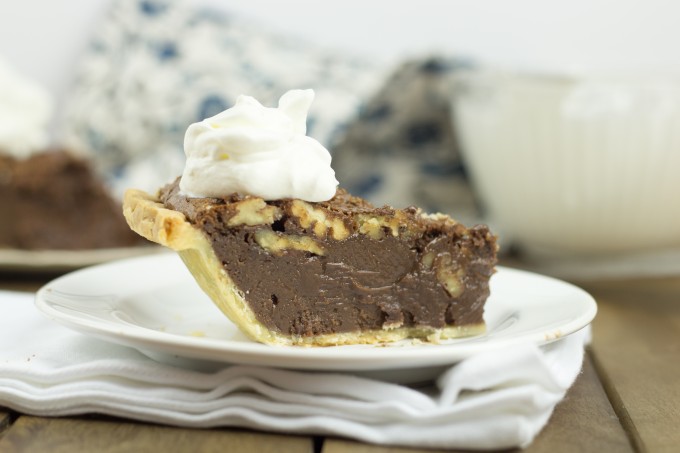 Chocolate Pecan Pie
2014-05-13 21:59:37
Ingredients
1 1/2 cups (8 oz) semi-sweet chocolate chips
6oz butter
1 can (14 oz) sweetened condensed milk
3 eggs, beaten
1 1/2 teaspoons vanilla extract
1/4 teaspoon salt
2 cups (8 oz) pecans
1 9" single pie crust
Instructions
Preheat oven to 350°F
In a medium saucepan, combine the chocolate, butter and condensed milk over medium heat. Stir continuously until the chocolate chips and butter melt and the sauce is smooth. Remove from heat. Stir in eggs, vanilla, salt and pecans; mix well.
Pour the mixture into the pie shell and bake in the oven for 40 to 45 minutes.
Serve hot or cold; cold is preferable.
Cookies or Biscuits? http://www.cookiesorbiscuits.com/