My youngest loves chocolate. He proudly tells people that he likes chocolate more than anyone else. That is debatable, but getting into a debate with a five year old is pointless. Not surprisingly, he was thrilled when I announced that I had made Fudgy Chocolate Brownies.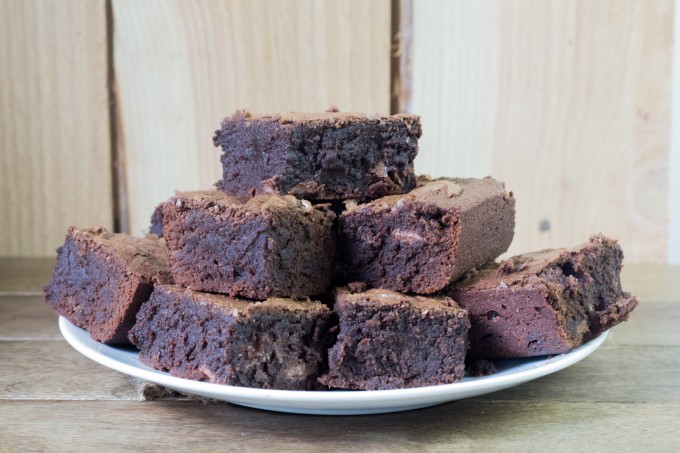 The truth is, he's been a little monster while I've had these in the house. From 9.00am, he's asking if he can have a brownie. Once a brownie has been eaten, he's asking if he can have a second. Let's just say he's not happy when I tell him he has to have lunch first, and only one a day. Learning moderation is hard work for a five year old!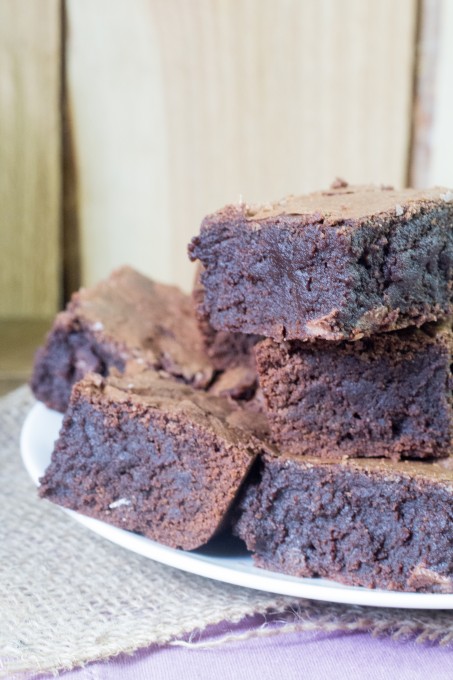 So what makes a brownie fudgy? It's the use of unsweetened chocolate and butter, instead of cocoa powder. This makes the brownies denser, and less cake like.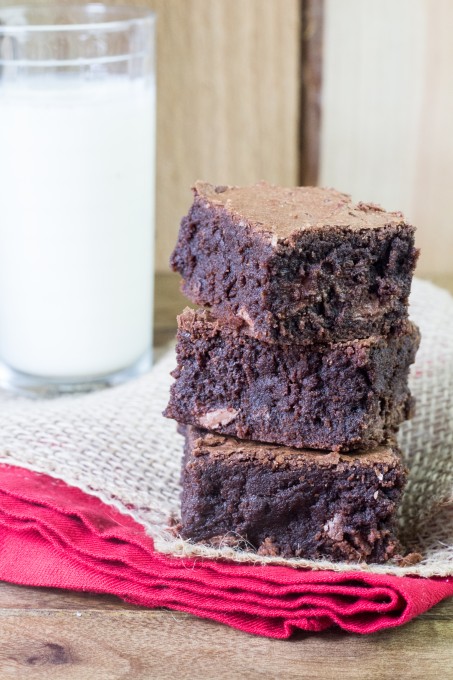 These brownies are actually gluten free. The recipe is made for regular wheat, however, this is another recipe that adapts really well to gluten free flour blends. Once again, I have used Namaste Gluten Free Flour Blend, which I buy at Costco.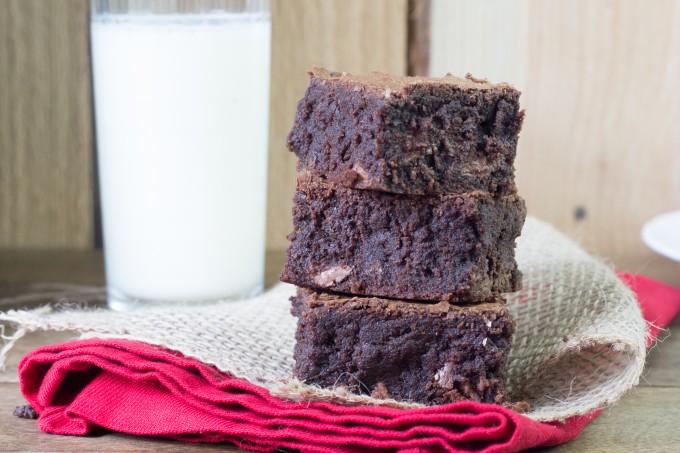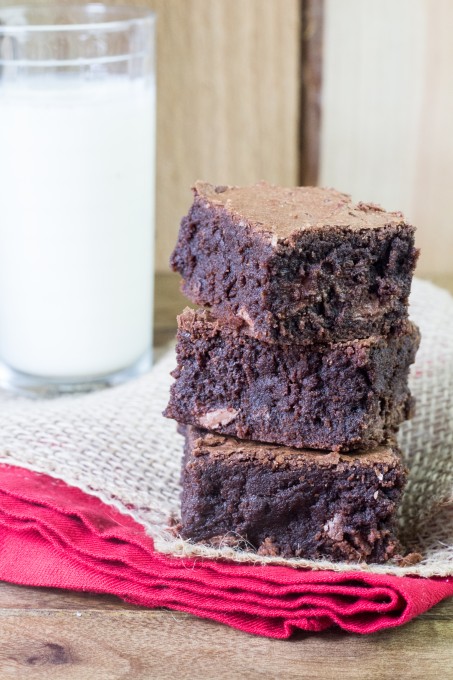 Chocolate Brownies
2014-06-12 16:29:23
Ingredients
3/4 cup butter (1 1/2 sticks)
4 oz unsweetened chocolate
1 cup sugar
1/2 cup brown sugar
2 teaspoons vanillla
3 eggs
1 cup all purpose flour (gluten free blend if desired)
3/4 cup milk chocolate chips
Instructions
Preheat the oven to 350°F and grease an 8x8 baking pan with butter.
In a medium sized saucepan, melt the butter and unsweetened chocolate over a medium heat.
Remove the chocolate from the heat and add the sugar and vanilla, mixing until combined.
Add the eggs, one at a time, mixing each one until combined. Mix until the batter becomes smooth.
Add the flour and mix until just combined.
Mix in the chocolate chips.
Bake in the oven for 35-40 minutes.
Cookies or Biscuits? http://www.cookiesorbiscuits.com/