This recipe for Chinese Steak comes from my husband's family. In terms of food, it's what my father-in-law is famous for. There are many other things that the family may say he's famous for (or is it notoriety?), but in my food orientated world this is his thing. When I asked the extended family what their most memorable recipes were, they all said "Joe's Chinese Steak".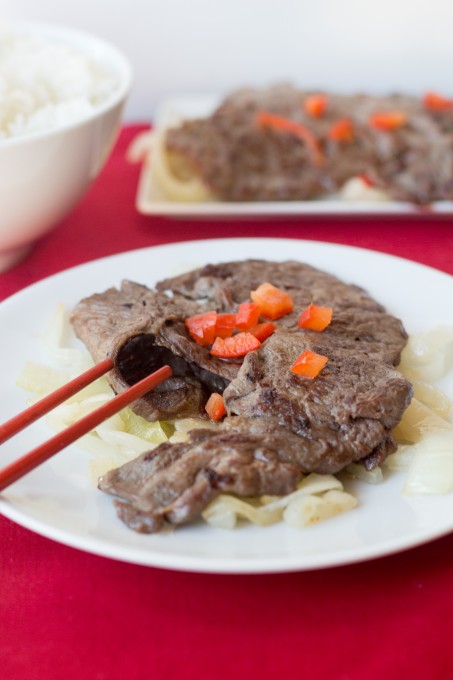 It's not really Joe's. It originally comes from an Australian Women's Weekly Cookbook. But it's one that is so ingrained in our life that it's now Joe's.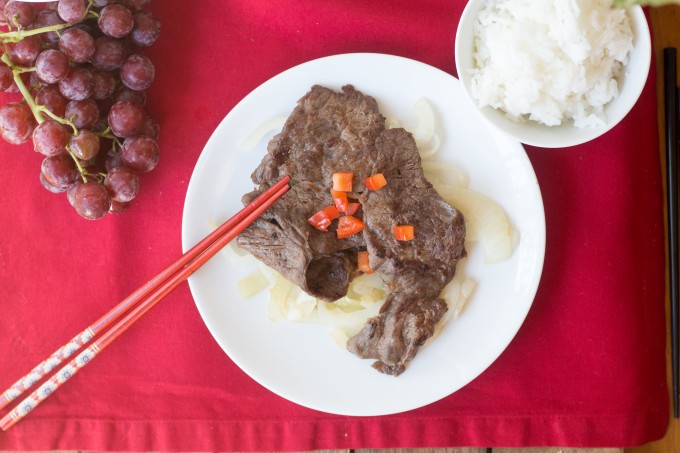 My first experience of this steak was when I was dating my now husband. His cousin and wife were celebrating their 21st birthdays. Joe and his brother had prepared a huge Chinese banquet. One of the meals was the most amazing, tender, melt in your mouth, steaks that I've ever eaten. I've even seen a drunk vegetarian eat and love this steak – yes you know who you are!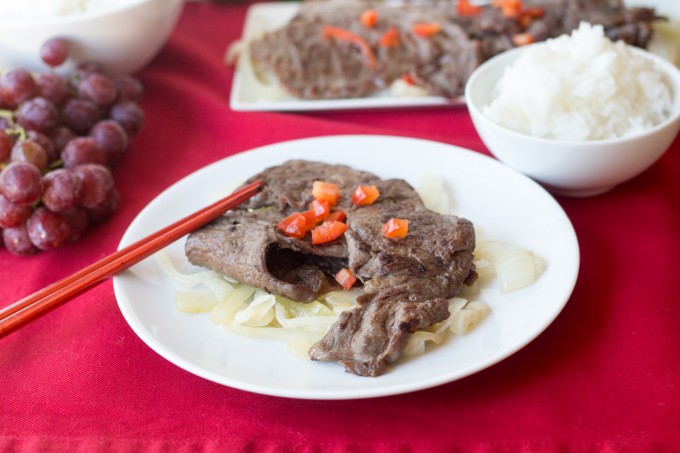 I have altered this recipe to make it gluten free. It used to have soy sauce and oyster sauce. I have changed this to tamari and fish sauce as I can find gluten free brands of these products easily at our grocery store. It still tastes amazing but everyone in our house can eat it.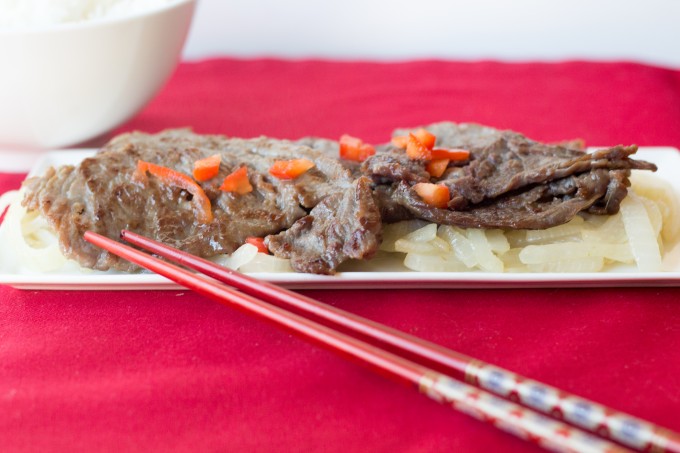 A key part to this steak is the preparation. You need to tenderize the steak – just because your steak is thin cut, don't think you can skip using the mallet. Give it a good pounding, then leave it in the marinade to soak up those wonderful flavors that make this Chinese Steak.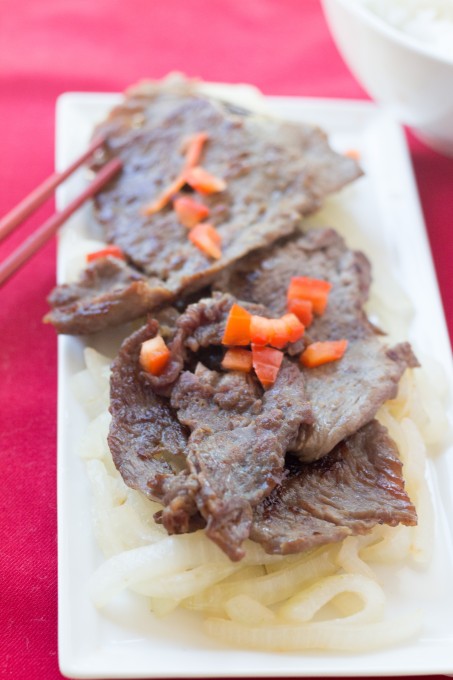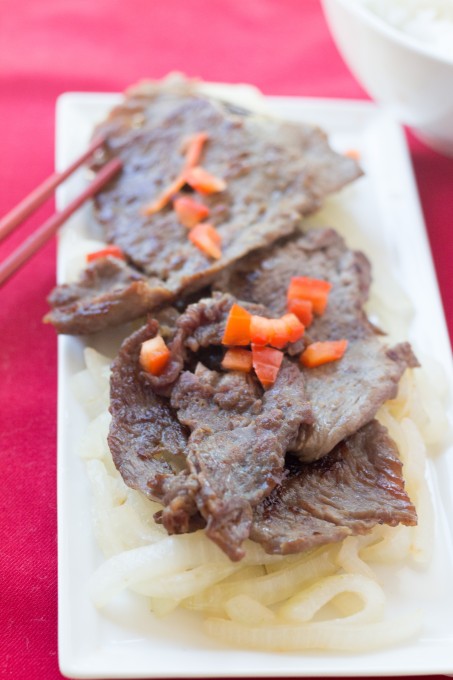 Chinese Steak
2014-07-21 17:33:14
Ingredients
1 lb sirloin steak
½ teaspoon baking soda
1 tablespoon sugar
pinch salt
1 teaspoon cornstarch
2 teaspoon tamari sauce (check that it is gluten free)
1 teaspoon fish sauce
2 teaspoon dry sherry
1 tablespoon oil
2 medium sized onions, sliced
Instructions
Trim all fat and sinew off the steak. Slice the steak into 1/4 inch slices. Gently flatten and tenderize with a meat mallet.
In a bowl, add baking soda, sugar, salt, cornstarch, soy sauce, fish sauce and sherry. Mix well.
Add the sliced steak. Cover and marinade for 2-3 hours.
Add the oil to a large frying pan and heat to medium heat. Sauté the sliced onion in the frying pan until it is golden brown. Place on a heated serving plate.
Add a small amount of the sliced steak to the frying pan. Do not let the steak overlap.
Cook the slices quickly, until the meat is tender. Once cooked, remove the steak and place on the heated serving plate and cover with aluminum foil.
Repeat until all the steak is cooked.
Serve hot.
Cookies or Biscuits? http://www.cookiesorbiscuits.com/