Today I have another simple but delicious lunch for you. Roast Beef Sandwiches is my go-to lunch. I can throw it together quickly and it meets every craving I have in the middle of the day – carbs, protein and a dash of diary. I think you would probably cringe if you knew how often I make this for lunch. If I'm not in a rush, I'll make a simple garden salad to go with it but often it's just an apple or grapes on the side.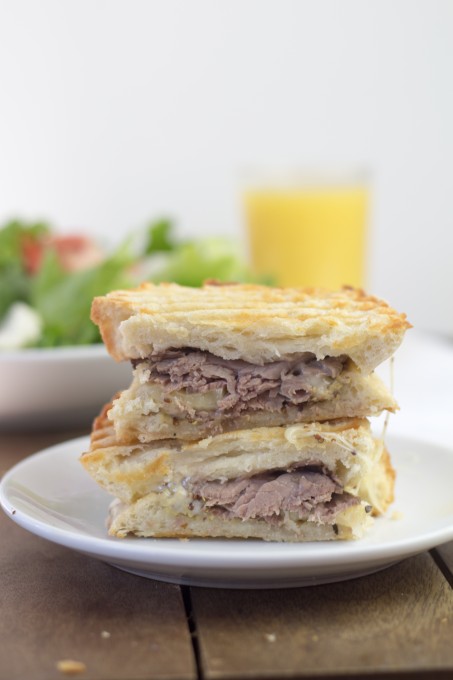 I have grilled this sandwich in my panini grill, which has given the sandwich those grill lines. Also, instead of buttering my bread on the inside, I have buttered the outside so that the sandwich turns a lovely golden color.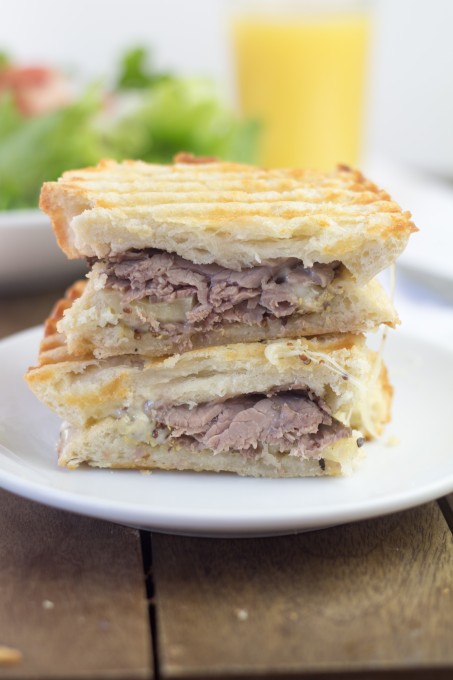 I chose to use Raclette cheese, which is a fabulous melting cheese. Traditionally, raclette is heated first then scraped off onto your plate. However, there is nothing to stop you using it in a grilled cheese sandwich. As it's commonly used for melting, such as in a fondue, it melts beautifully during grilling.
For those days when I'm simply toasting my bread or eating it fresh, I find it better to use a firmer cheese such as a cheddar.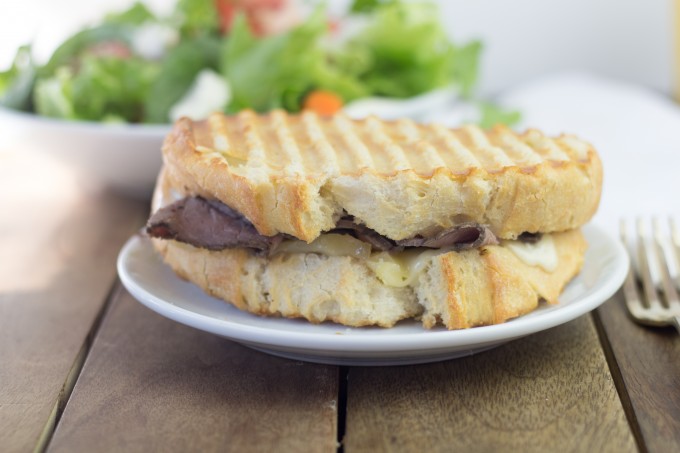 Of course, the star is the Roast Beef. This is fresh from the deli, but most days I simply use store bought roast beef. My preference is always for uncured roast beef, but, of course, you can use any sort you wish! With a dash of stone ground mustard and you have a perfect Grilled Roast Beef Sandwich!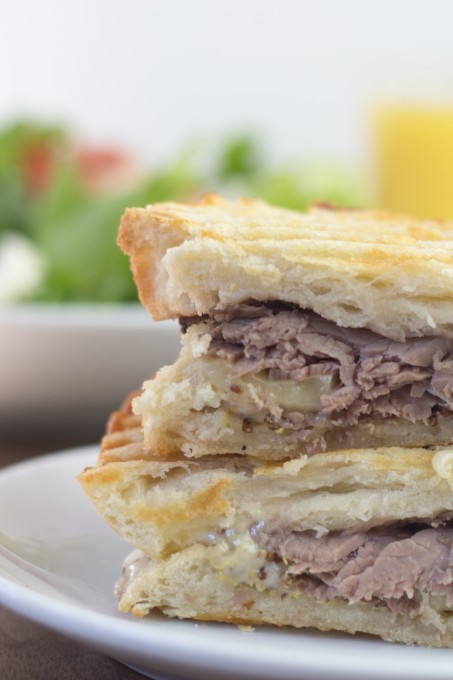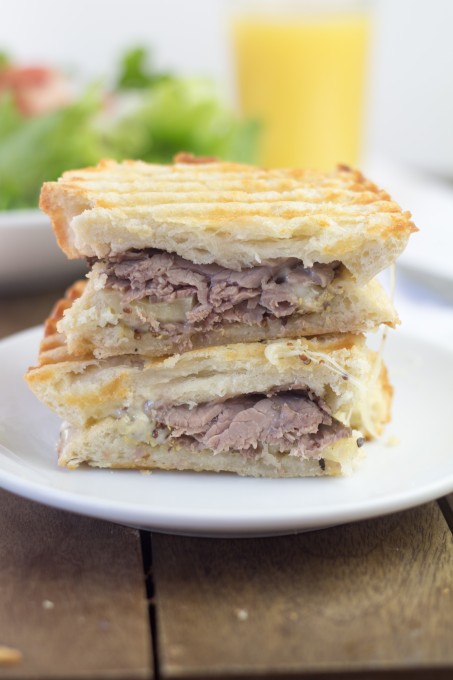 Grilled Roast Beef Sandwich
2014-09-21 20:36:12
Ingredients
2 slices French bread
1/4 lb Roast Beef
1 oz Raclette cheese
1 teaspoon stone ground mustard
2 teaspoons butter
Instructions
Preheat a panini grill.
Cut two slices of French bread and butter the outside of the bread.
Spread the mustard on the unbuttered side of one slice of bread.
Layer the cheese and roast beef, then place the second slice of bread on top with the butter facing out.
Place the sandwich on the panini grill, close and grill for 3-5 minutes or until the cheese is melted.
Cookies or Biscuits? http://www.cookiesorbiscuits.com/