As the colder days move in, having a few slow cooker meals in your recipe collection is a must! Our family has fallen in love with these Turkey Sloppy Joes.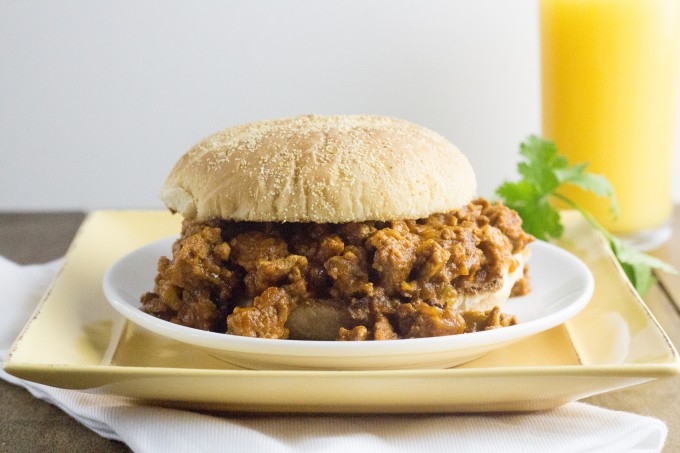 The kids love them because they taste great. I love that they use turkey instead of ground beef as it lightens the meal just that little bit – which, after all those cupcakes, is a must. I also love that they can be served at different times during the evening – another must when I have one heading out the door for swimming while another one is coming home from work, while another is about to leave for .. you get the picture. That's the beauty of a slow cooker.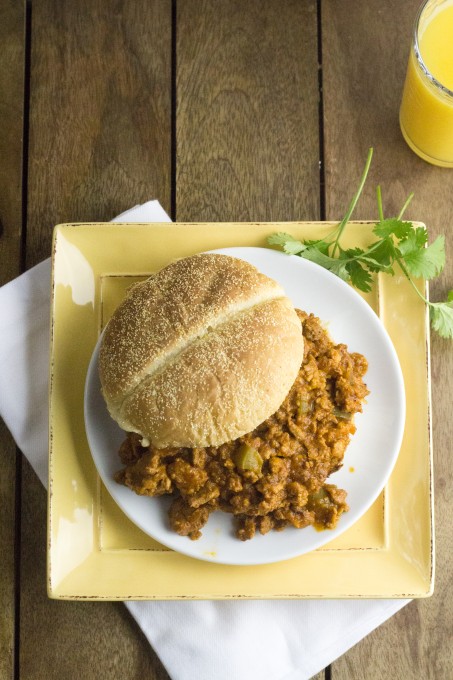 Sloppy Joes are similar to the Australian Mince on Toast. In Australia, we call ground beef – minced beef – or mince for short. Sloppy Joes, however, are always served with a hamburger bun rather than on a slice of toast. The flavor, also, is slightly different than the Mince on Toast I grew up with. It's a little more tomato-y and probably a little sweeter. But it is still very delicious.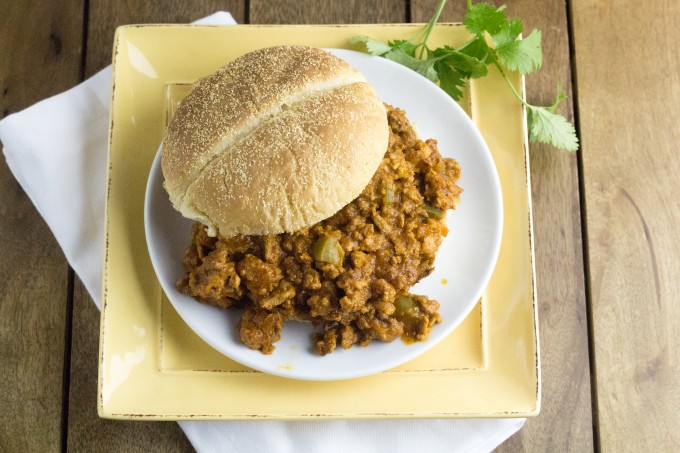 I'll have to share my Mince on Toast recipe another time – it's one of those comfort foods which I love to have on a cold Fall night. This recipe has been adapted from a wonderful Slow Cooker book: Delicious and Dependable Slow Cooker Recipes
I'd highly recommend this book if you are after a wide range of Slow Cooker meals, with great pictures.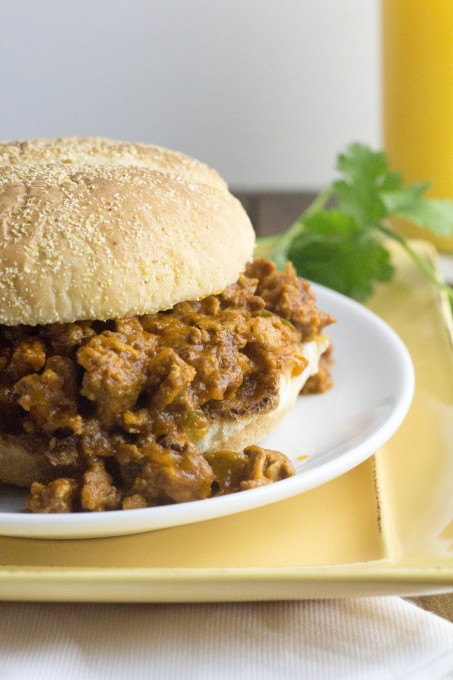 A side note for my Australian readers. American onions are very large. This recipe calls for 2 onions. This equals about 3-4 cups of finely chopped onion. You may need to buy more than 2 onions!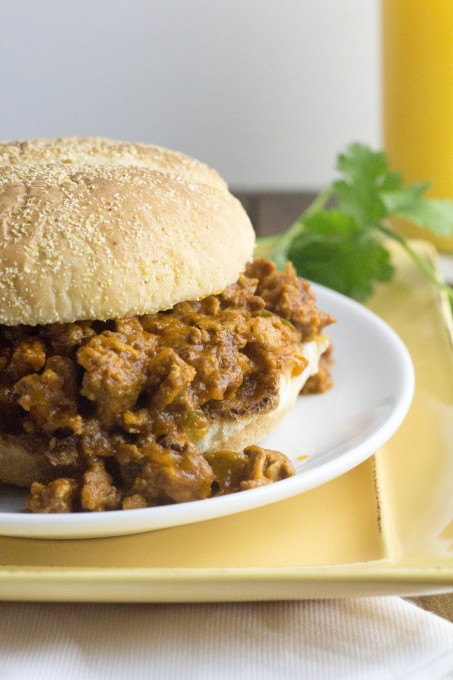 Turkey Sloppy Joes
2014-11-02 16:57:30
Ingredients
2 tablespoons oil
1 1/4 lbs ground turkey
2 onions, finely chopped
4 garlic cloves
1 jalapeno pepper
1 tablespoon chili powder
1 teaspoon salt
1/4 teaspoon black pepper
1 cup tomato ketchup
1 tablespoon Worcestershire sauce
2 cups, grated Monterey Jack cheese
1 green bell pepper, finely chopped
Instructions
In a frying pan, heat 1 tablespoon oil, over medium heat. Add the ground turkey, breaking up the meat, and cook until no longer pink. Transfer the meat to the slow cooker. Discard any liquid and oil.
Heat the remaining oil in the frying pan. Add the onions and saute until softened - about 3-4 minutes. Add the garlic, jalapeno, chili powder, salt and pepper. Stir for 1 minute. Add the ketchup and Worcestershire sauce and bring to a boil.
Transfer the mixture to the slow cooker. Cover and cook on low for 8-10 hours or on high 4-5 hours.
Add the cheese and bell pepper. Cover and cook on High for another 20 minutes.
Serve with hamburger buns.
Cookies or Biscuits? http://www.cookiesorbiscuits.com/