We have an apple tree in our backyard. I'm really not sure what type of apple they are – perhaps they are Red Delicious but I cannot guarantee. My daughter picked the last batch about 2 weeks ago, and I have them sitting in my refrigerator begging to be used. That's when I remember a recipe that I haven't made in years – Baked Apple Pancakes.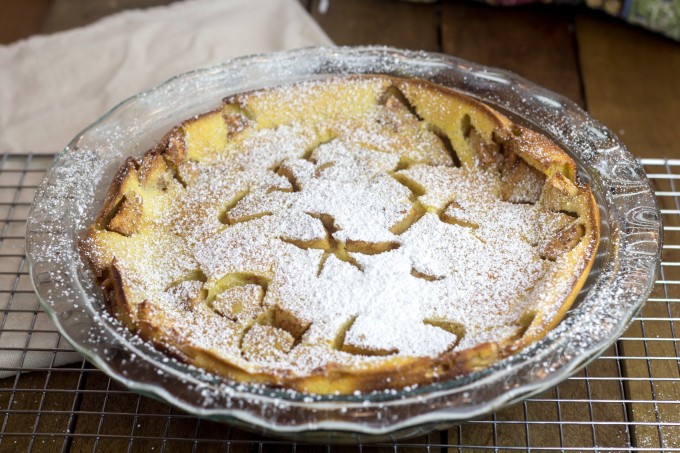 My big apple eater tells me that the apples from our tree aren't the best tasting apples (which is another reason I think they are Red Delicious as that is the only variety he doesn't like to eat). So I was very thankful for yet another apple recipe. This one comes, once again, from Williams Sonoma Kids Baking
It was published in 2003, so a little harder to find but if you can ever get your hands on it I would highly recommend it!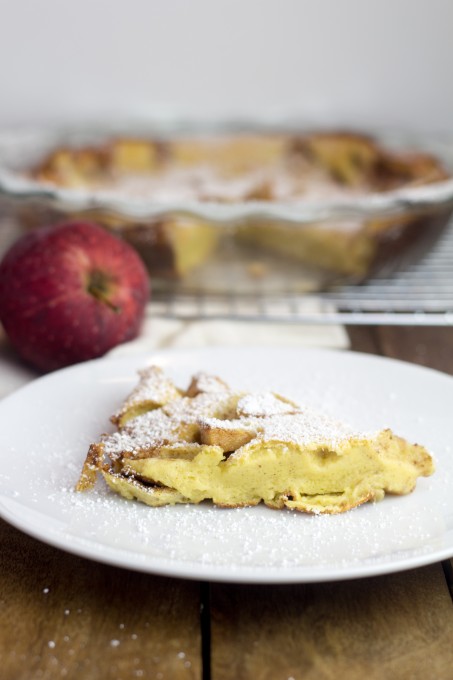 It's a great breakfast recipe – the prep doesn't take very long and it takes about 25 minutes in the oven to cook. That's just enough time for me to get through the shower and get dressed before getting back to the kitchen to remove the Bakes Apple Pancake.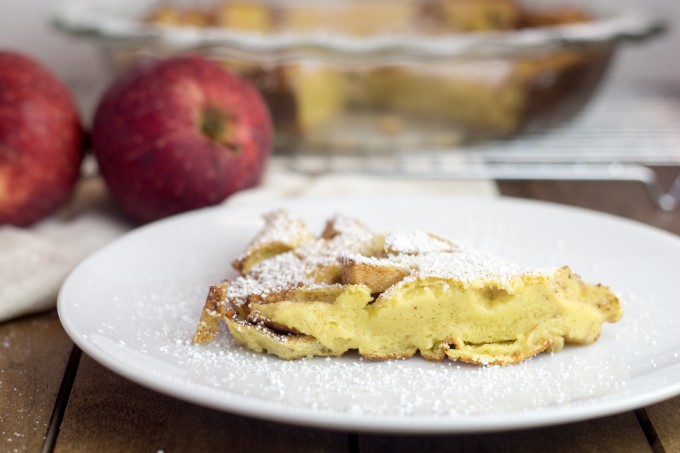 When it comes out of the oven, it's hot and puffy – and that's when you want to serve it. If you wait too long, it will flatten out.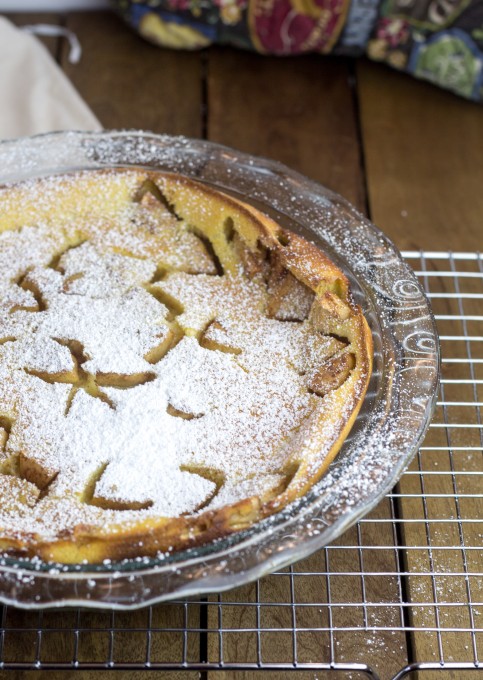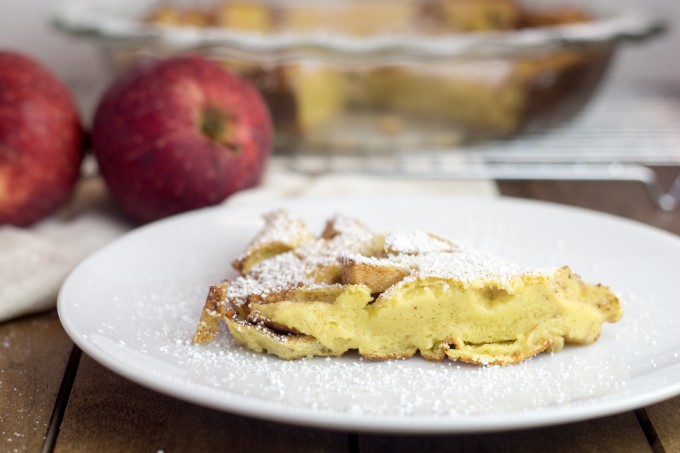 Baked Apple Pancake
2014-11-06 10:00:10
Ingredients
1-2 small apples
4 tablespoons sugar, divided
3/4 teaspoons ground cinnamon, divided
3 eggs, at room temperature
1 cup milk
3/4 cup all purpose flour
1 teaspoon vanilla extract
confectioners sugar - about 2 tablespoons or more if desired
Instructions
Preheat the oven to 400 and grease a glass pie dish with butter.
Peel and core the apples, then cut the apple into small chunks.
Transfer apple to a small bowl, then add 2 tablespoons of sugar and 1/2 teaspoon of cinnamon. Toss until the apple is covered in sugar and cinnamon.
Pour the apple chunks into the pie dish. Put the dish in the oven and bake for 5 minutes.
Meanwhile, in a blender or mixing bowl, combine the remaining 2 tablespoons of sugar, remaining 1/4 teaspoon of cinnamon, the eggs, milk, flour and vanilla extract. Beat for about 1 minute or until the ingredients are well mixed and frothy.
Pour the batter gently over the cooked apple chunks and bake the pancake for about 25 minutes or until puffed and brown.
Dust the pancake with confectioner's sugar and serve immediately.
Cookies or Biscuits? http://www.cookiesorbiscuits.com/