Is it a curry or is it a soup? I've always called this Sweet Potato and Lentil Curry a soup, but when I looked the recipe which I copied from my Mum's cookbook – it's just a curry. It's a gorgeous, thick bowl of goodness no matter we call it. I suspect that the original recipe didn't call for the mixture to be pureed – but this is how we like to eat it in our household.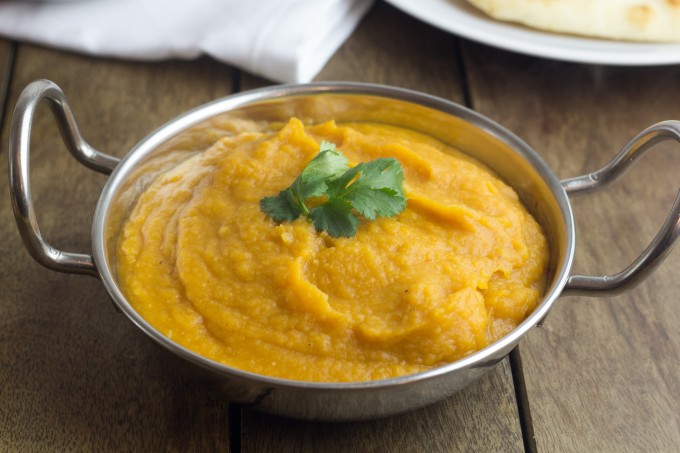 As all good recipes go – this one was passed on to my Mum from a family friend. Mum loved it, so she then passed it on to me. Those are always the best recipes because they are so delicious that friends and family want to share them! So I have to thank Mrs Smith for this favorite.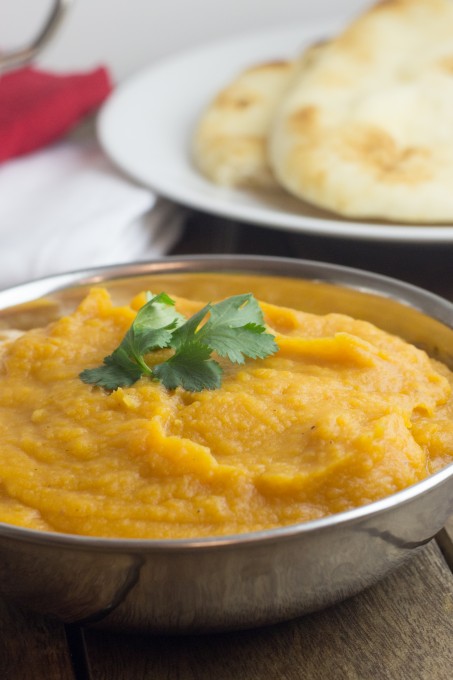 I say favorite – but to be honest it's an adult favorite in our household. I mention sweet potato to all the children and they screw up their noses. They really don't know what they are missing! I hated it when my Mum & Dad used to tell me that – but here I am 30 years later saying the same thing! I'm sure they are reading this – nodding their heads and laughing at me.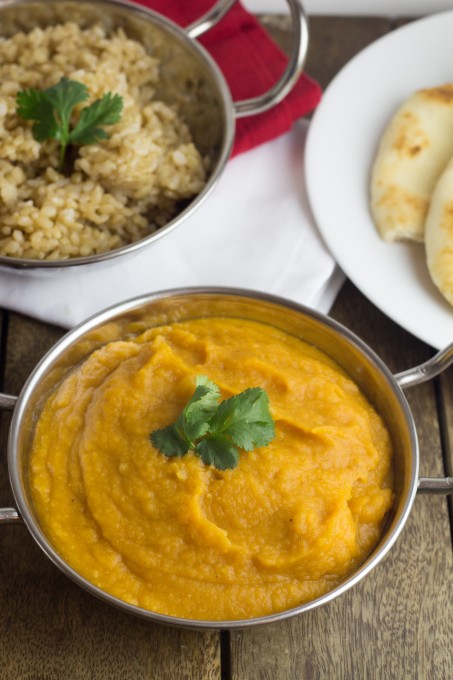 I am really not sure which ethnicity this recipe comes from – but considering that it uses Red Curry Paste it could be a Thai meal. On the other hand – red lentils are associated with Indian food and I buy mine from a local Indian grocery store and serve it with brown rice and Naan bread, giving it an Indian feel.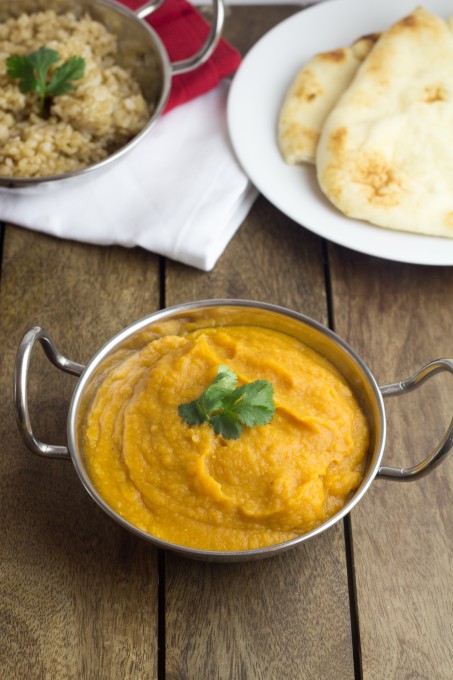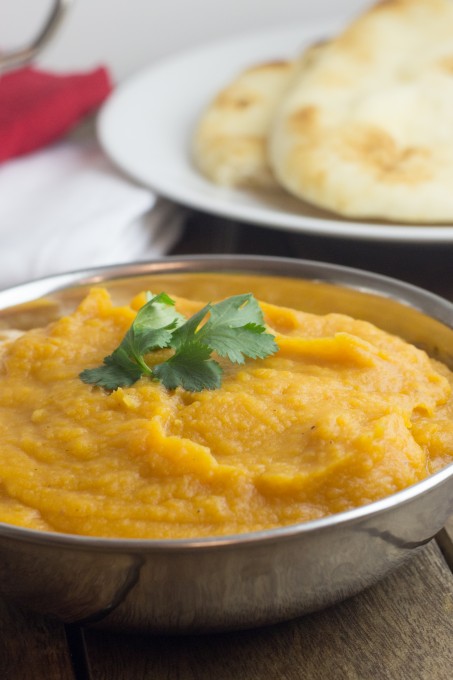 Sweet Potato & Lentil Curry
2014-11-23 23:28:24
Ingredients
2 tablespoon red curry paste
3/4 cup red lentils
2 bay leaves
1 small onion, finely chopped
1 lb sweet potato (orange colored), roughly chopped
1 tablespoon fresh ginger, grated
2 1/2 cups vegetable stock
salt & pepper to taste
Instructions
Heat a large saucepan, then add the curry paste. Cook until fragrant - about 1 minute.
Add the lentils, bay leaves, onions, sweet potato, fresh ginger and vegetable stock.
Bring to a boil, then reduce the heat to low. Simmer for about 20 minutes or until the sweet potato is cooked.
Using an immersion blender or a food processor, puree the curry.
Add salt & pepper if desired, and blend.
Serve with rice and fresh coriander.
Cookies or Biscuits? http://www.cookiesorbiscuits.com/