What could be more delicious than ice cream and alcohol? This dessert is simply layers of ice-cream, mixed with your favorite liqueurs or spirits. It comes from my Mum, my great source of all things sweet, and I suspect that it started out as a Spumoni but she wanted to explore more flavors.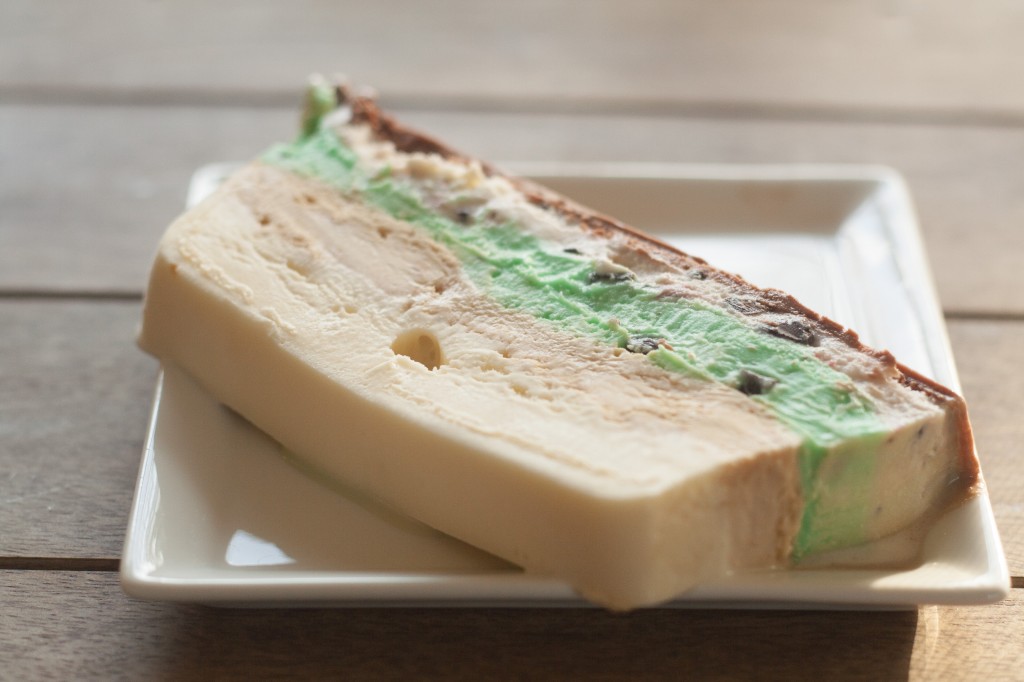 I swear, this is my most asked for dessert. There are not many who can resist. The beauty of this dessert is that you can swap any layer with your own creation. How about trying a layer of Coconut Pineapple Ice Cream with Malibu? Or some Peppermint Icecream with Peppermint Schnapps? If my pan was deeper, this dessert could easily be 7 layers high. My favorite layer is Dulce de Leche and Baileys. Please tell me I'm not the only one who saves their favorite flavor to eat at the end? That way the taste lingers in my mouth. It often calls out for seconds too.
When you select an alcohol, you can either choose one to complement the icecream or you can intensify the flavor. I use rum with the vanilla layer, as I find it complements the ice-cream. The Creme de Menthe intensifies the flavor and the color.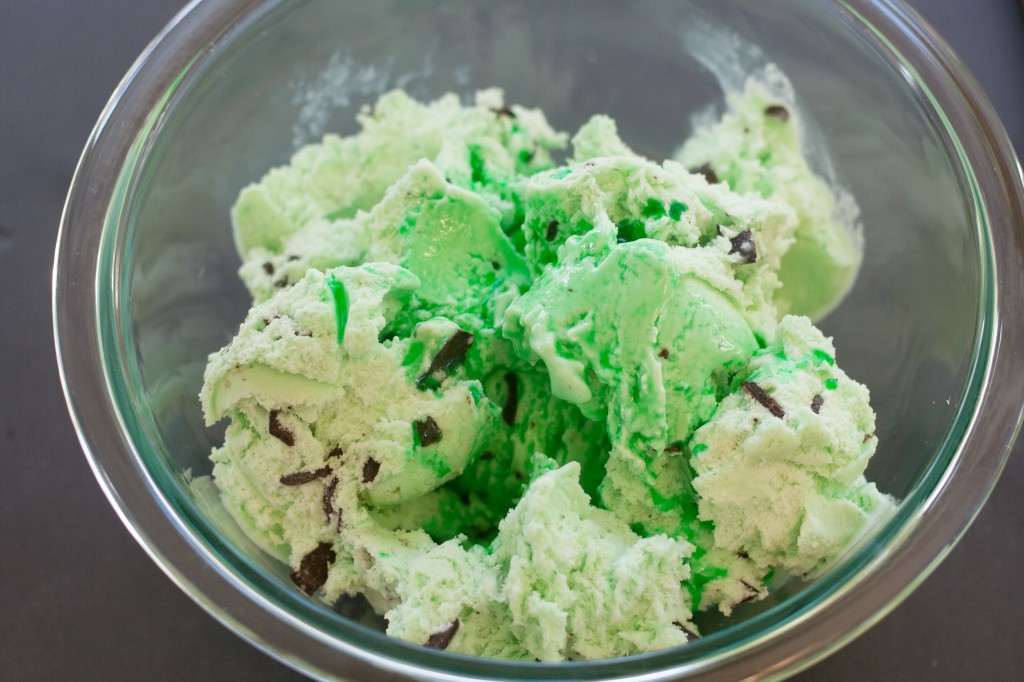 With my Chocolate layer, I have used Thatcher's Dark Chocolate liqueur. It intensifies the flavor of the chocolate. But I have to tell you, I was so close to using Whipped Cream vodka as it gives the chocolate ice-cream a creamier taste. You could have a mini party just taste testing for this dessert.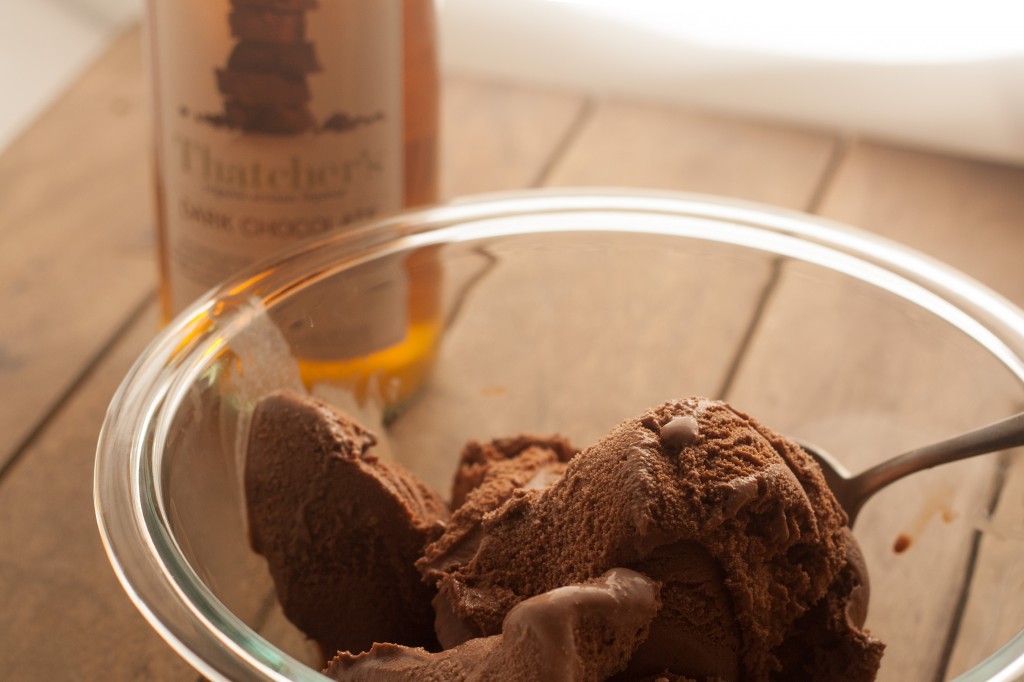 Just a little tip for people like me who struggle with some measurement terms: A pint is about 12 ounces.
Alcoholic Ice Cream Cake
2014-03-03 16:52:58
Ingredients
1 pint vanilla ice-cream
2 tablespoons rum
1 pint caramel ice-cream
2 tablespoons bailey's with a hint of caramel
1 pint mint chocolate chip ice-cream
2 tablespoons crème de menthe
1 pint raspberry white chocolate ice-cream
2 tablespoons raspberry vodka
1 pint chocolate ice-cream
2 tablespoons chocolate liqueur
Instructions
This dessert will be about 3 inches high, so it is important to choose a deep dish pan. I usually use a bread pan. Line the bread pan with plastic wrap. You need to do this so that the dessert can be easily lifted out at the end. Alternatively, you can skip the plastic wrap and remove the dessert from the pan by placing the bread pan in a bowl of hot water for a few seconds then gently turning it upside down onto your serving plate. Be careful if you choose this method as the ice-cream melts very quickly.
Begin with the ice cream you wish to use for the top layer. (We work backwards so that when you tip the dessert out it comes out how you want it presented). I always have my vanilla layer on top, so it is the first layer I make.
Soften the vanilla ice-cream, either using your microwave setting or by leaving it on the counter for 5 minutes.
Mix the ice-cream by hand with 1 tablespoon of rum. Taste, and add second tablespoon if desired. More can be added if you want a stronger alcohol taste but remember that alcohol has a lower freezing point, so the ice-cream will be softer. I often add 3 tablespoons of rum for the vanilla layer.
Scoop the ice-cream mixture into the lined pan and flatten with the spoon.
Freeze overnight or for at least 4 hours.
Keep on repeating each layer until the ice-cream cake is completed. Make sure you leave enough time for your final layer to freeze before serving!
Cookies or Biscuits? http://www.cookiesorbiscuits.com/