Did you ever eat apple together with cheese as a child? To be honest- even though I'm approaching the great 4-0, I still like to mix the two together. It must be the child in me. When I feel like feeding that inner child, but need to appear at least a little bit mature, these Prosciutto Wrapped Apple Bites are the perfect appetizers.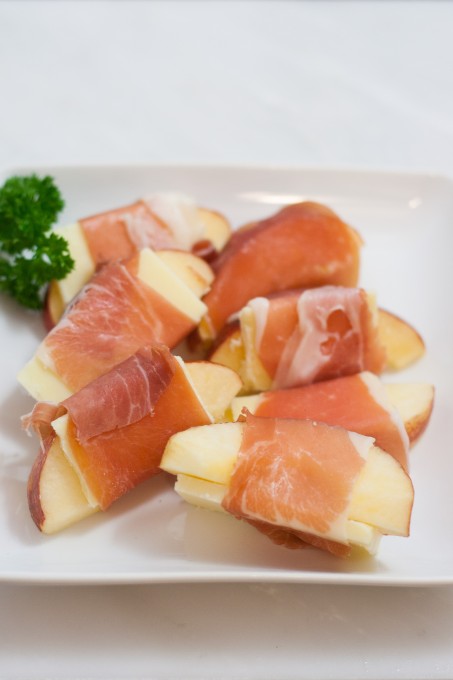 I love how the sweetness of the apples contrasts with the savory taste of cheese and prosciutto. I have used Tillamook Vintage White Extra Sharp Cheddar Cheese, as I love the strong taste, but you can always experiment with different cheeses.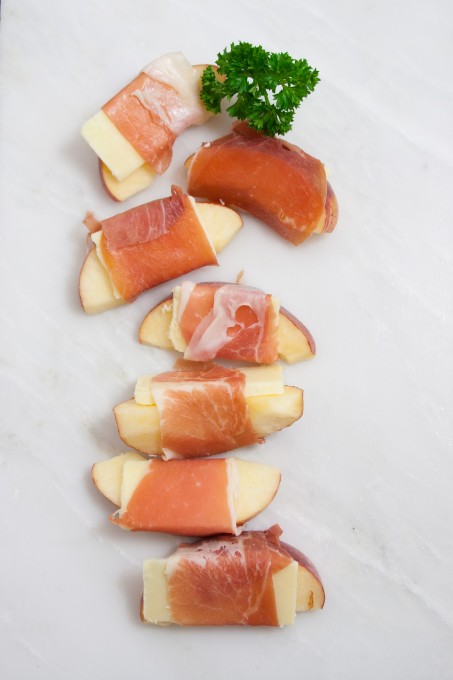 And they are so simple and quick to make. You simply cut up an apple and some slices of cheese, put them together, then wrap the prosciutto around. You don't even need toothpicks as the prosciutto sticks to itself!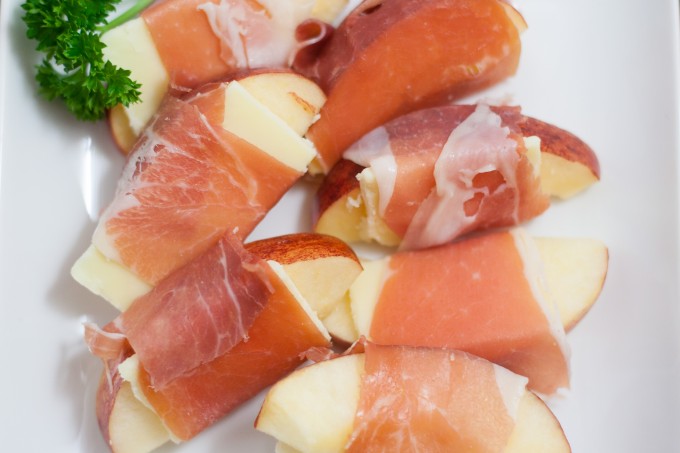 Now how is that for a quick, healthy snack or a fancy looking appetizer!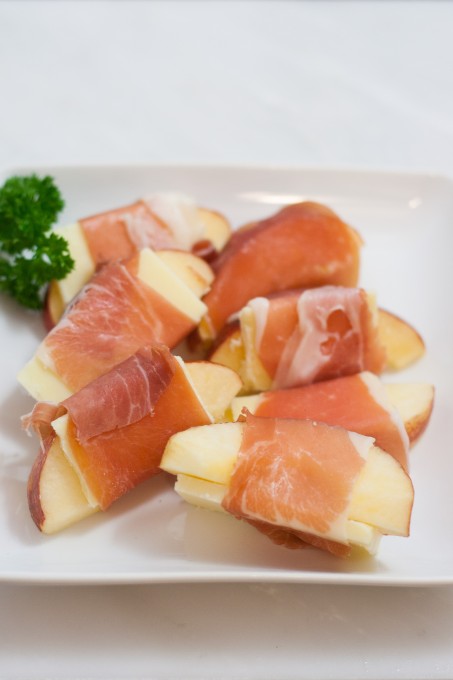 Prosciutto Wrapped Apple Bites
2014-03-18 22:35:02
Ingredients
8 slices Extra Sharp Cheddar Cheese
2 slices prosciutto
1 apple
Instructions
Cut each slice of prosciutto in half lengthwise, then in half again vertically. This should leave you with 8 slices of prosciutto.
Cut 8 slice of cheese.
Cut and core the apple, dividing the apple into 8 slices.
Place an apple slice and cheese slice together, then wrap with the prosciutto. Repeat with the remaining apple, cheese and prosciutto.
Serve immediately.
Cookies or Biscuits? http://www.cookiesorbiscuits.com/