My mum first made Chicken in Peanut Butter Sauce when I was a teenager. The Australian Women's Weekly had come out with their new Microwave Cookbook. We poured over this book – being fascinated by what you could do in a microwave. This was in the 1980's when microwave ovens were starting to appear in everyone's houses, and they become the fashionable way to cook everything from cakes to main meals. These days I usually only use my microwave for steaming vegetables or reheating food, but I still cook this one meal in the microwave.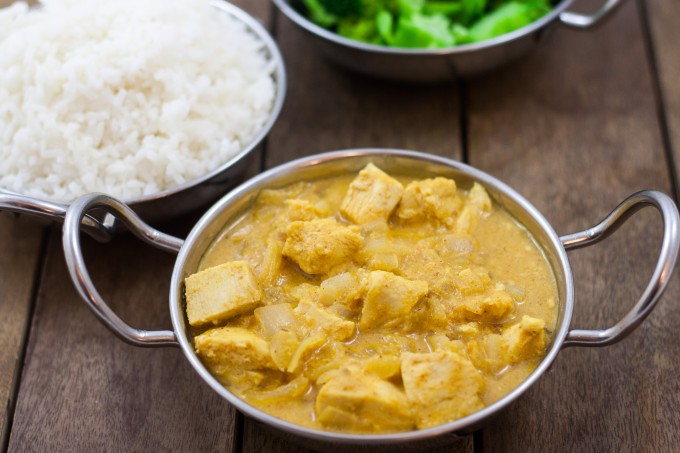 The peanut butter sauce is essentially a very mild satay sauce – made from peanut butter, honey, chicken broth, mustard and curry. My family calls it Satay Chicken – it's much easier to say than "Chicken in Peanut Butter Sauce" but in deference to those who eat satay I cannot call it this. It's definitely kid friendly – everyone in my family eats it except my 4 year old who is going through a food rebellion stage. But it used to be a favorite of his too!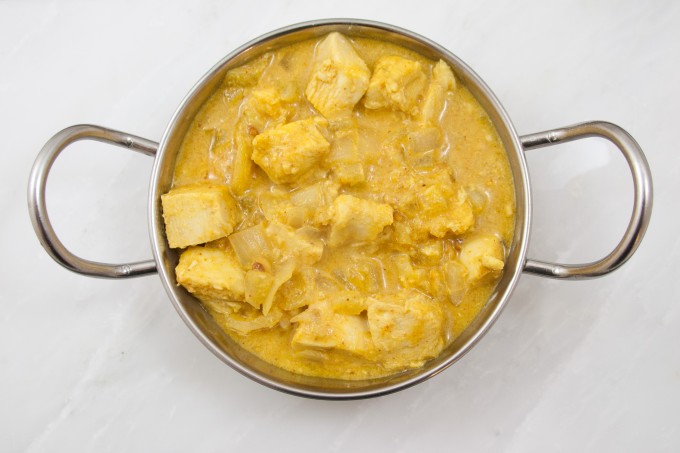 This is a great dinner for a busy week night, as it only takes about 25 minutes to make. I always serve this meal with rice and a side of vegetables.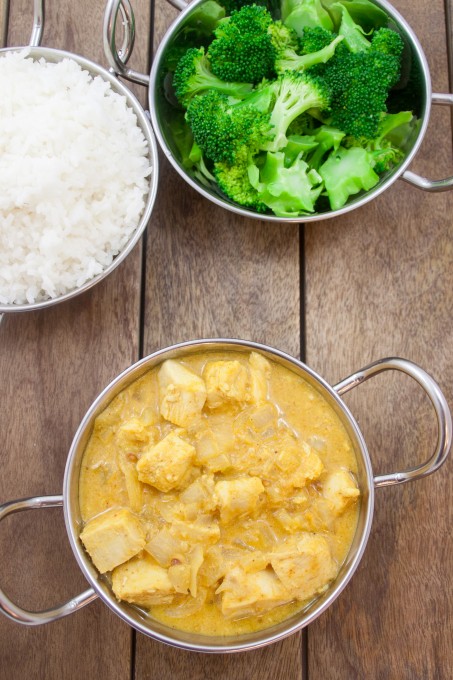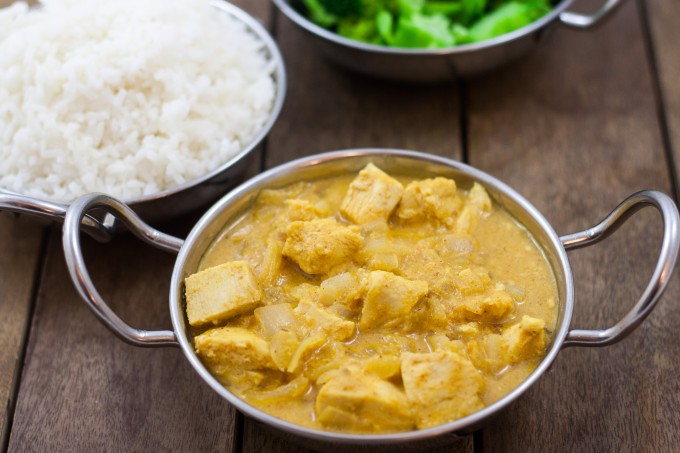 Chicken in Peanut Butter Sauce
2014-03-18 15:52:36
Ingredients
4 chicken breasts, cut into 1 inch cubes
1 onion, chopped finely
1 garlic clove, minced
1 teaspoon olive oil or butter
1/4 cup crunchy peanut butter
1/4 cup honey
1/2 cup chicken broth
2 teaspoons prepared mustard
1 teaspoon curry powder
1-2 dashes of tabasco sauce
Instructions
Place the onion, garlic and oil in a large microwave-safe casserole dish, and cook on high for 3 minutes.
Add the peanut butter, honey, chicken broth, mustard, curry and tabasco sauce to the bowl. Stir the mixture until it has a sauce-like consistency.
Add the cut chicken breast, and mix ensuring that the sauce covers the chicken.
Cook, covered, in the microwave on high for 7 minutes. Stir.
Cook in the microwave for another 7 minutes. Check that the chicken is completely cooked, showing no pink. If there is still some pinkness to the chicken, place it back in the microwave for another 1-2 minutes.
Serve hot, with rice.
Notes
For a thicker sauce, cook uncovered in the microwave.
Cookies or Biscuits? http://www.cookiesorbiscuits.com/