Tea Cake is my favorite cake. It always has been. Mum made this cake. My Aunt made this cake. Now my children and I make this cake. It is a light and delicate cake, with a sprinkling of cinnamon and sugar on top. Each mouthful is pure simpleness. There is no frosting, just the delightful taste of cake and cinnamon.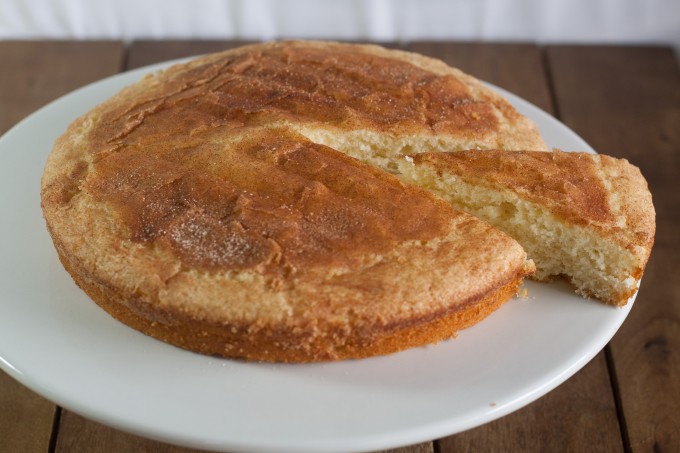 This cake brings memories of cooking with my mum on a hot afternoon in summer. There was no air conditioning, so the windows and doors would be open, letting the breeze waft through the house, trying to combat the heat of the oven. It brings back memories of learning what it meant to cream butter and sugar. Of being taught how to crack an egg. Of that sense of achievement when you pull your cake out of the oven and it tastes wonderful. I think this is why I love baking so much – I have such happy memories of times spent with my mother.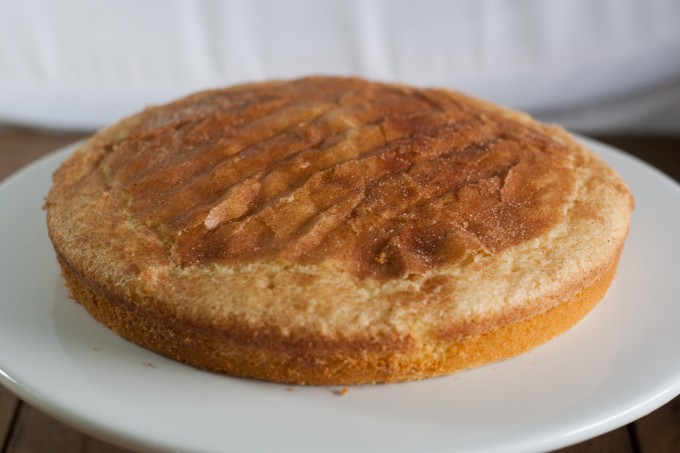 Just like it sounds, Tea Cake is a cake to drink with tea or coffee. While the cake is sweet, the sweetness doesn't overpower your drink like many cakes with frosting. I like to think of this as a social cake – one that you would eat with your girlfriends while you sat around sipping coffee and chatting.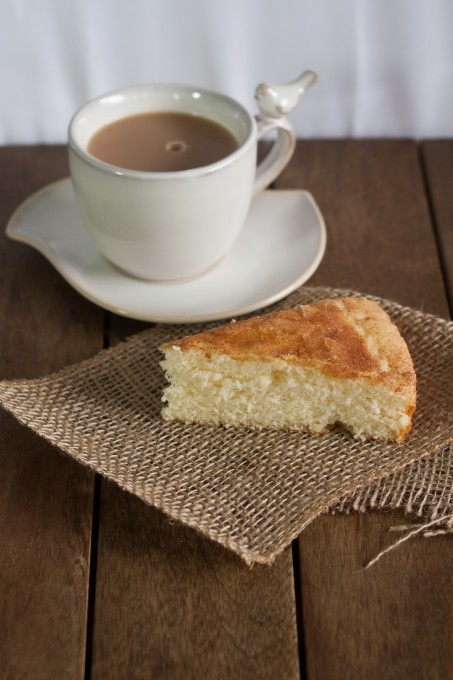 I had to make this cake three times this week. I just kept on making silly mistakes. First I forgot the baking powder. The next time, I didn't grease the cake pan well enough. The poor cake fell apart as I tipped it out. My kids were thrilled though, as I gave them permission to "clean" the mess. It disappeared very quickly!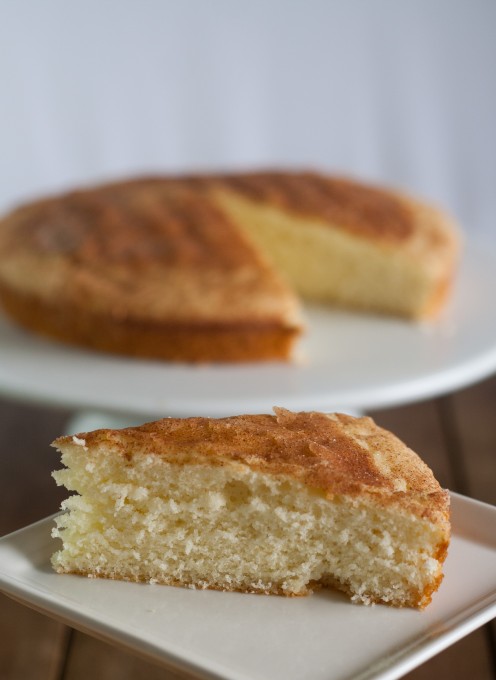 My last mistake is a good reminder though. This is a delicate light cake, so running a knife around the edge of the pan before tipping it out can make the difference between the cake coming out easily and the cake falling apart.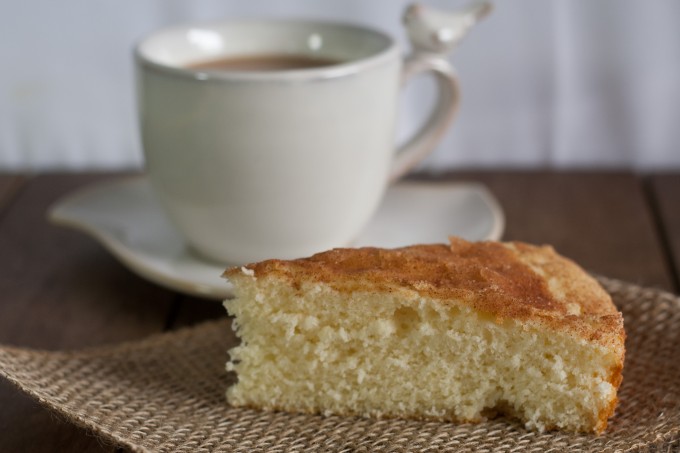 I know it's not the most exciting cake to look at, but it really is worth the time. Sit back with your coffee, a slice of cake and enjoy a good book or share the cake with friends. You won't regret it!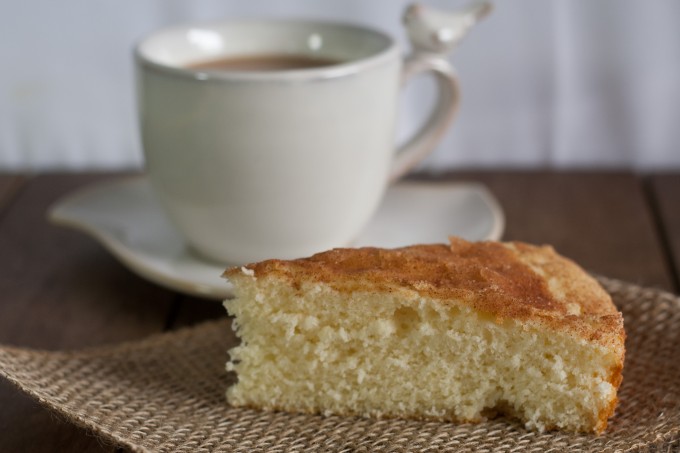 Tea Cake
2014-04-01 16:51:52
Ingredients
2 oz butter
2/3 cups sugar
1 egg
1 1/2 cups plain flour
2 teaspoons baking powder
1 teaspoon salt
3/4 cups water
3 tablespoons powdered milk
1/2 teaspoon Cinnamon, for topping
1 tablespoon Sugar, for topping
Instructions
Preheat the oven to 350° F. Grease a round cake pan and line with parchment paper.
In a large standing electric mixing bowl, cream the butter & sugar, by beating them together on a medium speed for 3-4 minutes.
Add the egg to the mixing bowl and continue to beat the ingredients until well combined.
Scrape down the sides of the bowl, then add the flour, salt, powdered milk and water. Starting with a low speed, mix the ingredients together for 30 seconds and then increase the speed to medium and mix for about 1 minute.
Pour the cake batter into the greased cake pan.
In a small bowl, combine the sugar and cinnamon then sprinkle the cinnamon sugar on top of the cake batter.
Bake in the oven for 30 minutes or until a toothpick comes out clean.
Run a knife around the edge of the cake pan to ensure easier removal.
Tea cake can be served warm or at room temperature.
Cookies or Biscuits? http://www.cookiesorbiscuits.com/