Put me in a bakery, and I'm more than likely going to buy a cinnamon chip scone. So when I decided I wanted to make cinnamon chip scones at home, I thought it was going to be straight forward. Off I went to the shops to buy my cinnamon chips only to be disappointed because there were none there! I went to another shop and found the same thing. Bawah! I wanted to make cinnamon chip scones and I wanted to make them NOW! I figured I had three choice: to wait until cinnamon chips were a "Seasonal" item, buy them on-line and have to deal with shipping costs, or I could make them myself.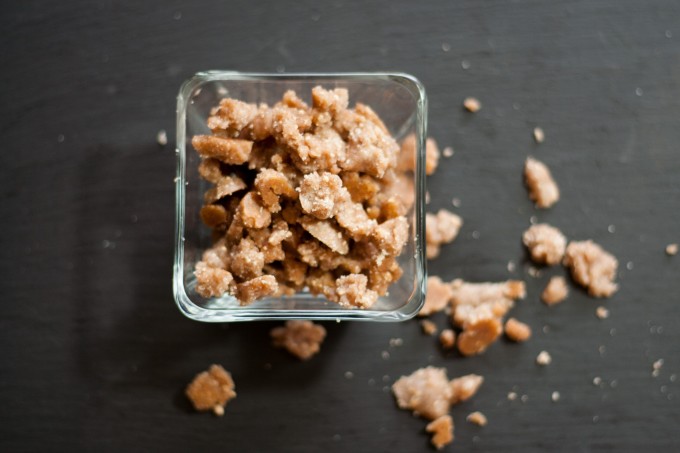 Of course, I decided to make them myself!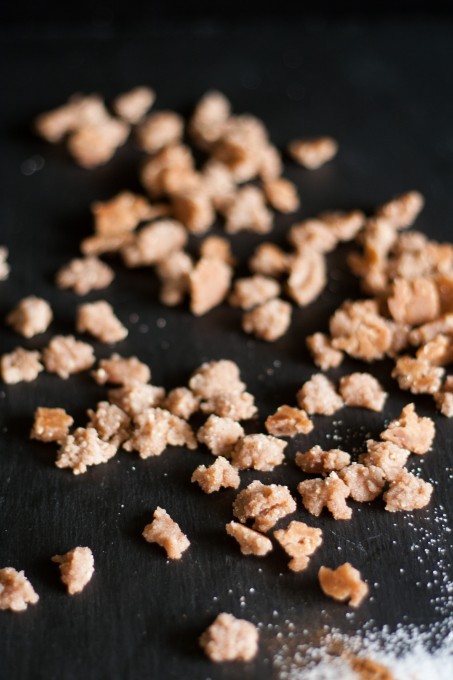 OK. So it wasn't a case of instant gratification because I had to work out how to make these little beauties. But after a couple of experiments I have some cinnamon chips that I'm happy with.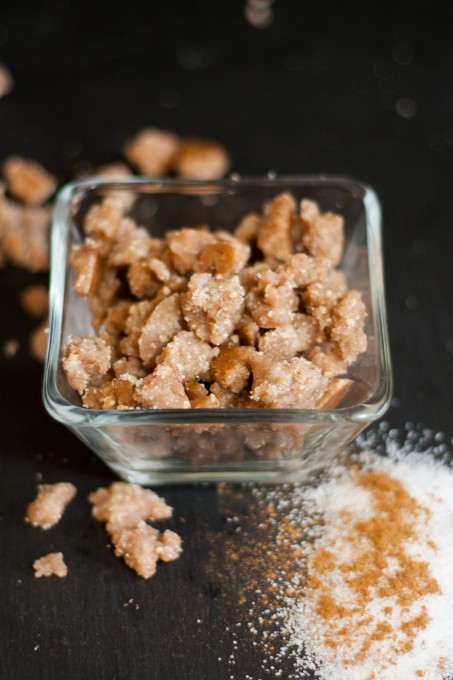 These cinnamon chips are made from 4 ingredients: Cinnamon (of course!), sugar, coconut oil and dry powdered milk.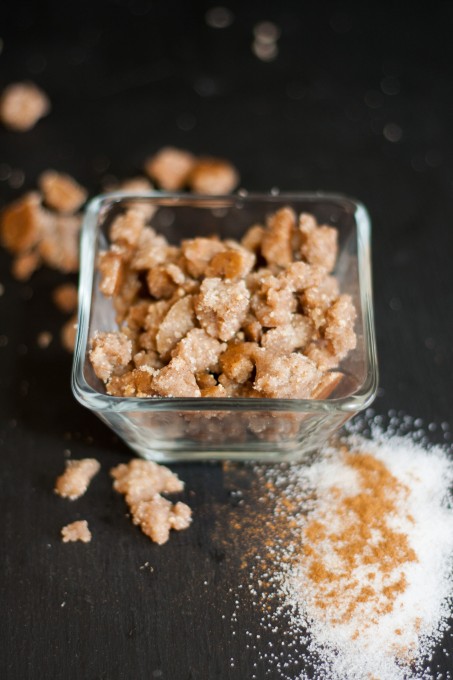 I heated the coconut oil over a low heat. Once it was melted, I added the sugar, cinnamon and powdered milk. Then came the long part – I will not lie. The step of actually making them into chips was pretty tedious. You drop a small amount of mixture from a teaspoon onto a tray with parchment paper. There were about 8 drops per teaspoon (yes I was bored so I counted!). And this recipe makes 3 cups – you can do the math if you are feeling mathematically inclined – meaning there are lots of chips to make. So if you want your own cinnamon chips, put on some music and sing really loudly and joyfully while making these. It will relieve some of the boredom.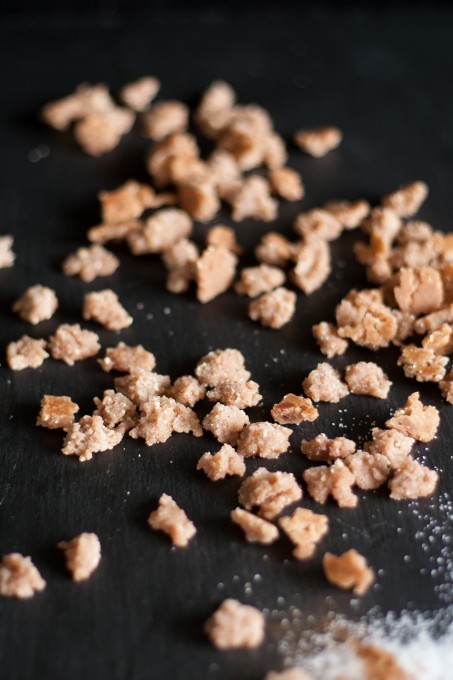 The effort is really worthwhile though! Keep them in the fridge, as coconut oil melts at low temperatures. In the fridge they will stay rock solid and ready for cinnamon chip scones or bread or any other recipe where you might like to use Cinnamon Chips.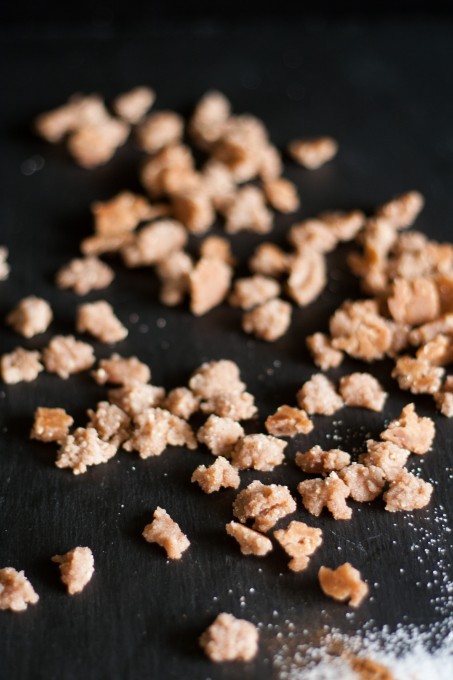 Cinnamon Chips
2014-04-03 00:27:13
Ingredients
4 oz coconut oil
1 1/3 cups sugar
2 tablespoons ground cinnamon
1 tablespoon dry powdered milk
Instructions
Line 2-3 large cookie sheets with parchment paper.
In a medium sized saucepan, over a low heat, melt the coconut oil.
Remove the melted coconut oil from the heat and stir in the sugar, cinnamon and powdered milk. There should be no liquid oil visible. If there is, add a small amount of sugar and mix again.
Using a the tip of a teaspoon, drop a small amount of cinnamon sugar mixture onto the parchment paper. The chips can be very close together as they will not spread or change shape.
Once the cookie sheet is full, place it in the refrigerator until the coconut oil has solidified, about 20 minutes.
Scrape the cinnamon chips off the parchment paper and store in an airtight container in the refrigerator.
Notes
When using the chips it is best if the ingredients are cold as the coconut oil melts at a low temperature.
Cookies or Biscuits? http://www.cookiesorbiscuits.com/