Growing up, Mum would make Devils on Horseback for parties. I hated them! I thought "What could you possibly like about a prune wrapped in bacon?". These days it's a different story. What can you not like about a prune wrapped in bacon? I could easily sit down and eat a dozen of these tasty little beauties.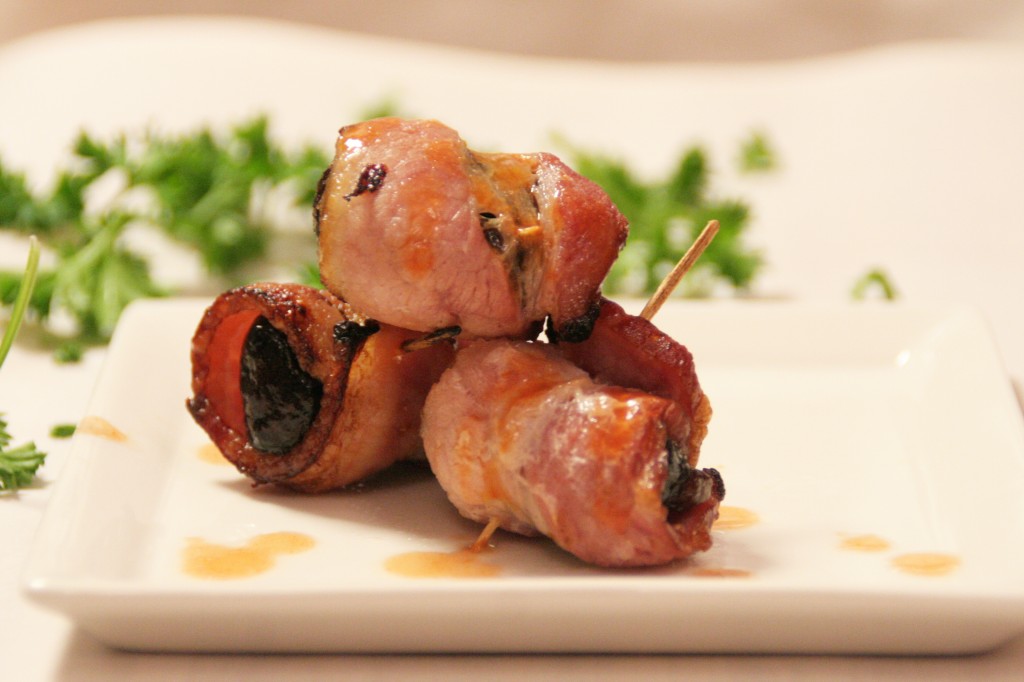 If you do not like prunes, dates can be substituted for a sweeter taste.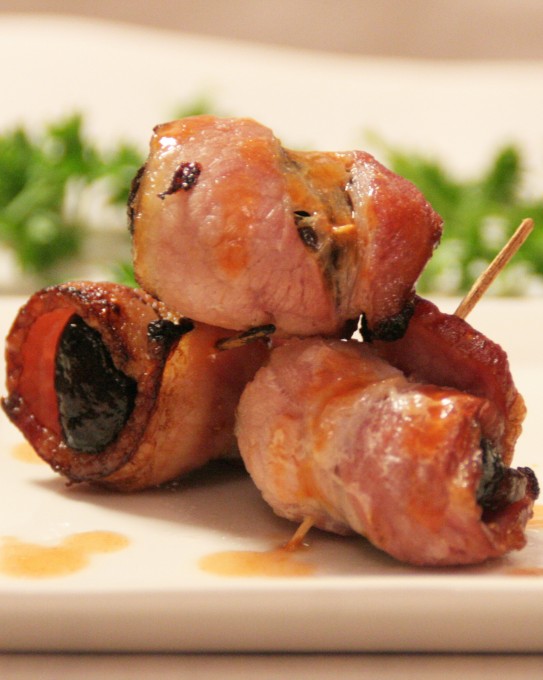 These are great little savory nibbles for a party, as they can be assembled the night before and refrigerated until you are ready to cook them.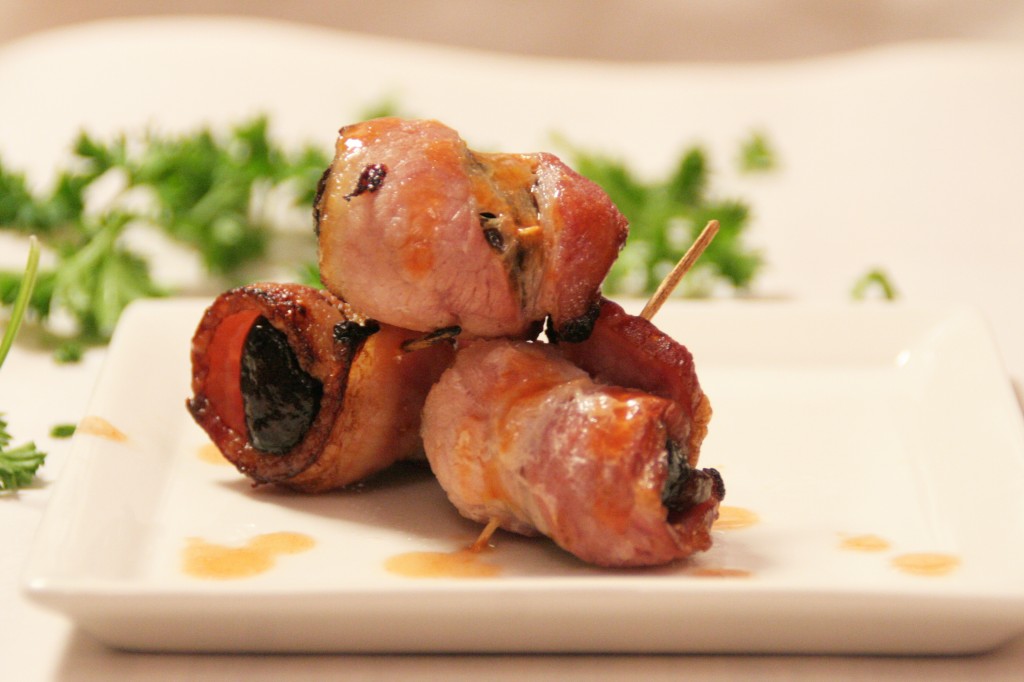 Devils on Horseback
2014-03-04 14:07:11
Ingredients
1 package (9 oz) prunes
12 oz bacon
tabasco sauce to taste
Instructions
Line a baking tray with aluminum foil. Preheat the broiler on high.
Cut bacon into halves or thirds, depending on the size of the bacon. The bacon needs to be long enough to wrap around the prune with some overlap.
Wrap one slice bacon around a prune, and secure with a toothpick.
Broil for 10 minutes, turning occasionally.
Remove and drain on paper towel.
If desired, sprinkle some tabasco sauce over the devils on horseback.
Cookies or Biscuits? http://www.cookiesorbiscuits.com/