This Orange Cake is an old family recipe coming from my maternal grandmother.
She was born in Queensland in the summer of 1905. I have a fanciful image of her in my head, baking this cake early in the evening as it finally starts to cool down. Although I do not know the history of this cake prior to Grandma, I'd love to think that it came from her own mother. I knew her for only 10 years, but I have happy memories of her. Look at this sweet smile – she still had that smile in her 70's.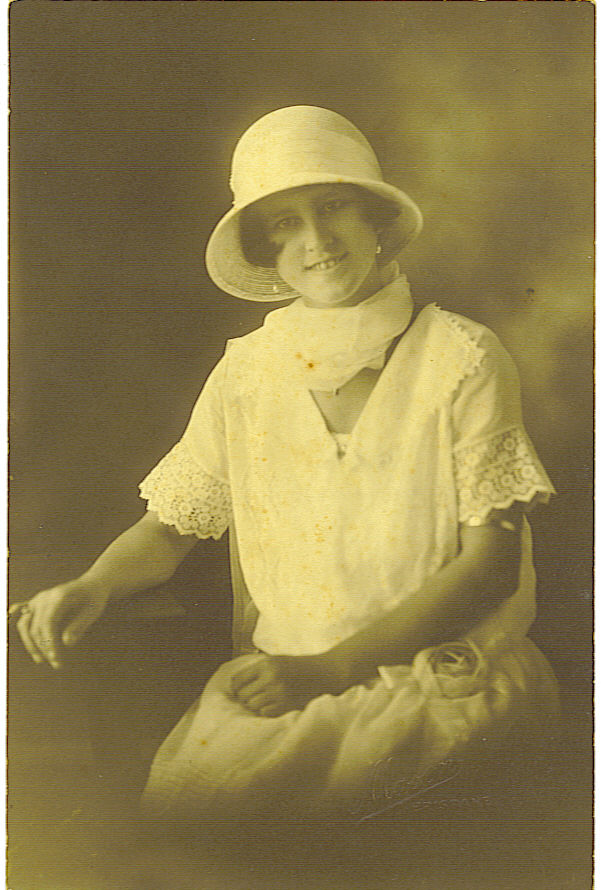 There is a sad tale behind this recipe though. Family stories tell me that my grandmother was an amazing baker. What was even more amazing was that all her recipes were in her head – she just knew how to bake them so not much was written down. In the 1950's, she was diagnosed with high blood pressure. These days, that would not alarm us too much. With diet and lifestyle modifications plus sometimes medication we are able to control our blood pressure. However, back then she was put on a medication to control her blood pressure. The side effect was that she lost her memory. By the time they realized what had happened, all of those years of recipes were gone. This recipe is close to my heart, as it is one of the few that she actually wrote down.
It is a delicious, light cake with a subtle hint of orange through-out. I have added my own orange drizzle which enhances the taste of this cake. If you really like orange zest – you can add more. Grandma's original recipe had 1 tablespoon of zest but I prefer the softer taste that comes from 1 teaspoon.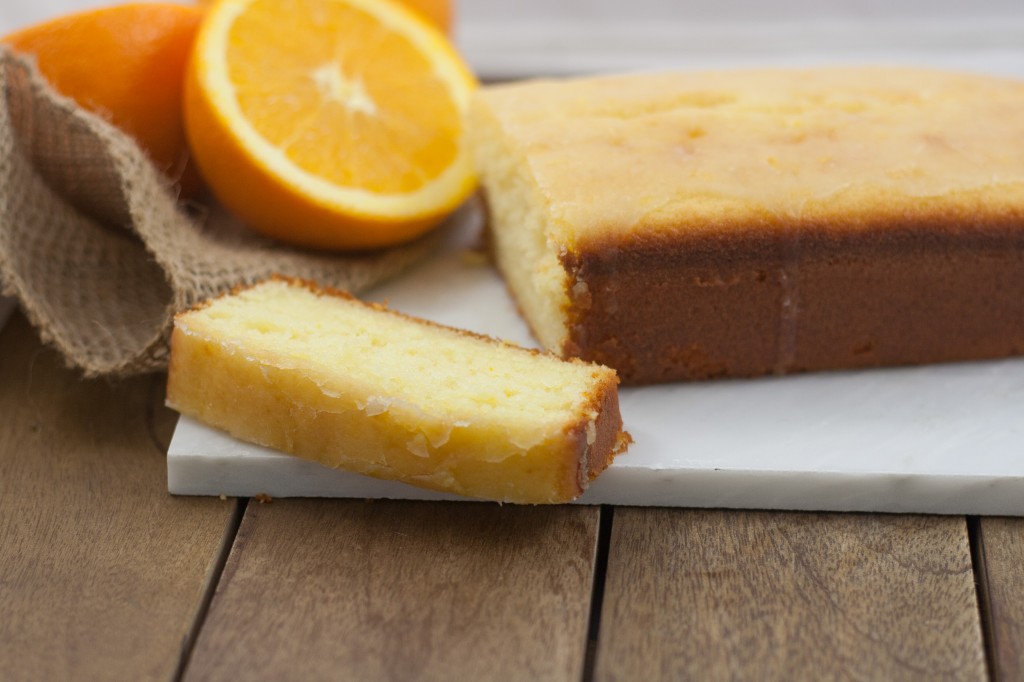 Orange Cake with Orange Drizzle
2014-03-05 14:22:36
Ingredients
4 oz butter
1/2 cup baker's sugar
1 teaspoon orange zest
2 eggs
2 tablespoons orange juice
1 cup plain flour
1 teaspoon baking powder
1/4 teaspoon salt
1/2 cup milk
Drizzle
1/4 cup baker's sugar
1 tablespoon orange juice
Instructions
Preheat the oven to 350° F and grease a loaf pan.
Zest an orange, by scraping an orange over the smallest holes of a grater. Remove the top layer of rind (skin), leaving the pith (white). Juice the orange, and reserve the at least 3 tablespoons.
Cream the butter and sugar in a large bowl, by beating with an electric mixer on high for 2-3 minutes.
Add the orange zest, eggs, orange juice to the bowl. If you want a stronger orange taste, you can add more orange zest.
Add half the flour and milk and mix well. Add the remaining flour and milk and mix until the batter is smooth.
Pour the batter into the greased loaf pan and bake in the oven for 45 minutes.
Drizzle
Mix the baker's sugar and orange juice together.
While the cake is still hot, prick the surface with a toothpick. This will allow the drizzle to soak into the cake.
Drizzle the sugar mixture over the hot cake and allow to cool completely.
Cookies or Biscuits? http://www.cookiesorbiscuits.com/