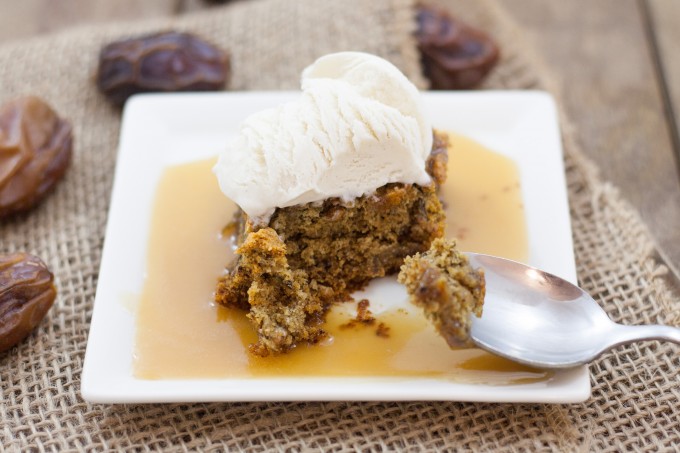 One night, in 1992, my brother made dinner for us. This was not an unusual occurrence as he was taught by the same awesome woman that I was: my mother. We were both college students and we were living together, close to the university. It was that night that I fell in love with Sticky Date Pudding.
Sticky Date Pudding was the first dessert I made when we moved to America in 2001. At 33 weeks pregnant with my first child all I craved was something familiar and comforting. An hour later tears were streaming down my face, thank you pregnancy hormones, because it just wasn't rising. Let's just say it's embarrassing to admit how long it took me to realize that I hadn't converted Celsius to Fahrenheit.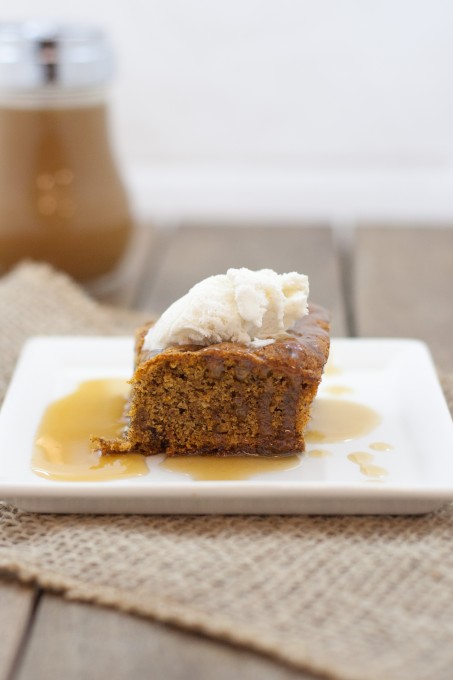 I still make Sticky Date Pudding on cold winter nights when I want a hot pudding that is sweet and satisfying. Don't skip the sauce though. The combination of brown sugar and cream make a delightful caramel sauce which melts in your mouth. I have to admit that I have trouble stopping at one slice.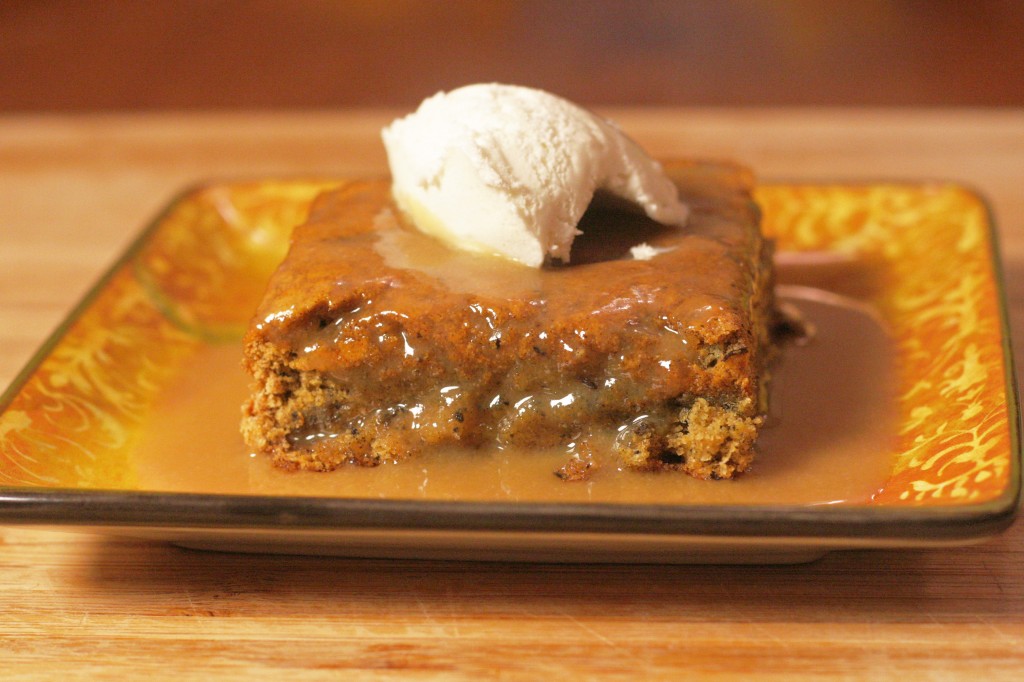 Fresh Medjool dates are wonderful for this recipe as they make the cake so moist. Never fear though, if you don't have fresh dates, it will still work. Namaste Gluten Free Perfect Flour Blend is my flour of choice, as the love of my life cannot eat gluten, but if this is not a consideration for you, just use regular plain flour.
Sticky Date Pudding
2014-03-03 16:57:50
Ingredients
1 1/4 cups dates, about 12, stoned or pitted
1 cup water
2/3 cups baker's sugar
1 teaspoon baking soda
1 1/2 cups plain flour
2 1/4 teaspoons baking powder
3/4 teaspoon salt
4oz butter, melted
Sauce
2/3 cup brown sugar
2/3 cup heavy whipping cream
4oz butter
1/2 teaspoon vanilla extract
Instructions
Preheat the oven to 370° F and grease a square 8x8 baking pan.
In a medium saucepan, simmer the dates and water until they make a thick paste. This takes about 10 minutes. Allow the date mixture to cool enough so that you can touch the bottom of the saucepan.
Add the the baking soda, butter & sugar to the saucepan. Fold in the flour.
Pour the mixture into the greased pan and bake for 25 minutes.
Sauce
Place the brown sugar, cream, butter and vanilla in a small saucepan. Bring the mixture to a boil and then simmer for 4 minutes, stirring occasionally.
Serve the sauce warm over the pudding.
Cookies or Biscuits? http://www.cookiesorbiscuits.com/