This crustless pie has always been a favorite in our household. It's wonderful on a hot summer day, paired with a salad or in the winter with vegetables. Mum always told me that it was called an Impossible Pie because it seems impossible that you can make a quiche without the crust. But believe me, it's very possible and very tasty. It's also a wonderful way to cut some calories from your meal but still feel satisfied at the end.
Just like a regular quiche, its full of eggs, cheese, ham and onion. The eggs and flour do their wonderful magic of helping the quiche set, making it possible to skip the crust.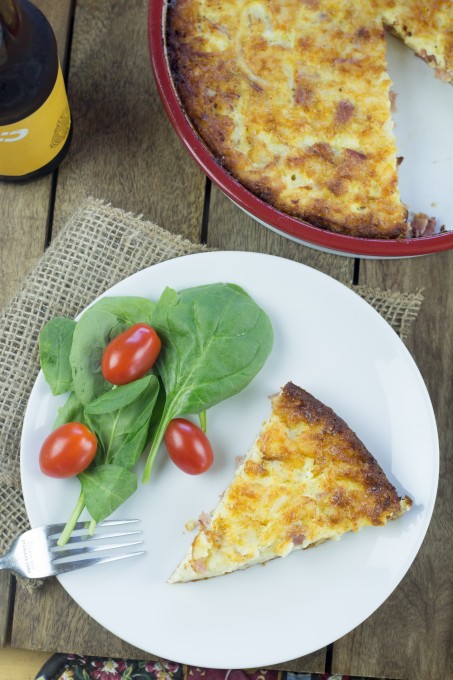 When my love first started eating gluten free, in about 2002, we ate this a lot! It was one of the foods which I was able to easily convert to gluten free. My original recipe called for plain flour, and without any alterations to the recipe I was able to just substitute rice flour. When you first go gluten free, you celebrate any recipe where this works! And as it is crustless, I didn't have to worry about making a gluten free crust.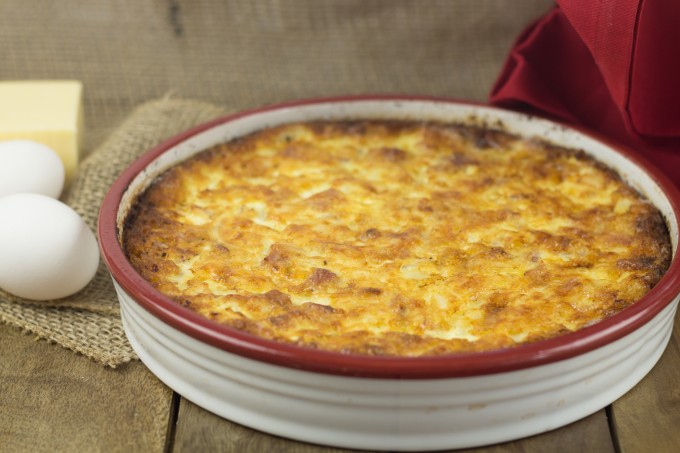 At times we have omitted the onion to satisfy the taste buds of younger children. Other times, we have removed the ham and added spinach or kale, and used a stronger tasting cheese for a vegetarian version. I love how easy it is to change this recipe to suit the tastes of the family or what you have in the garden or refrigerator.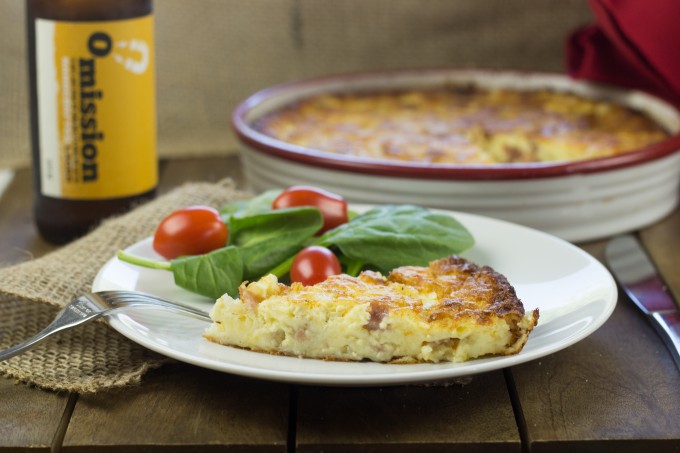 My family always eats this Impossible Pie hot, but growing up Mum used to sometimes serve it cold, especially for picnics. If you are planning some summer camping trips, cold Impossible Pie would be a perfect first night meal, when you are busy setting up camp. (We always arrive late on Friday's and it's a rush to set up camp and get food into our tummies before bedtime!). If you are planning to travel with the Impossible Pie, just make sure you can keep it cold until it's time to serve.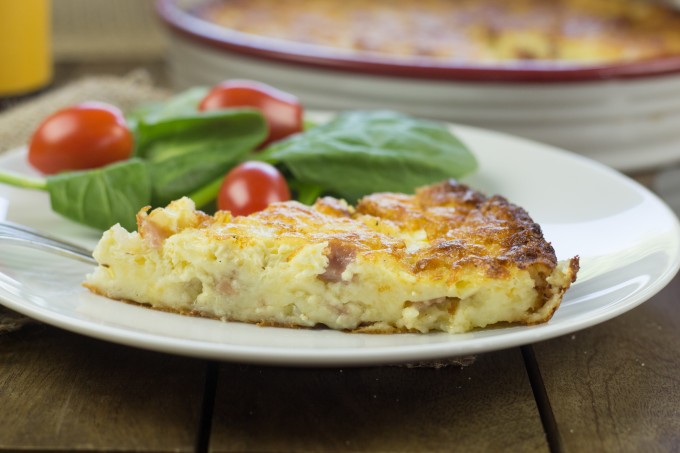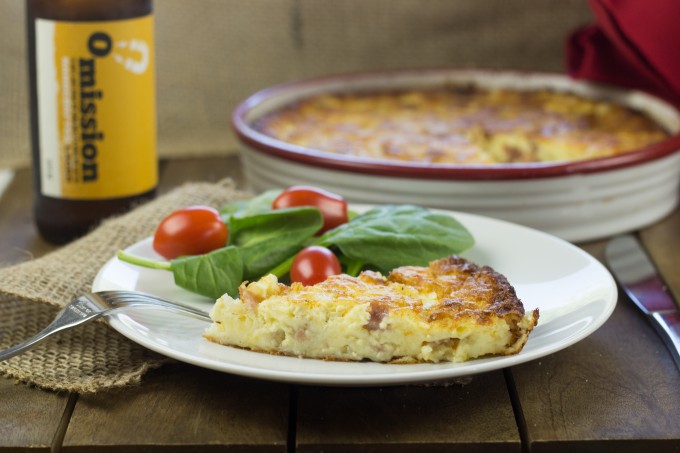 Ham & Cheese Impossible Pie
2014-05-13 22:16:10
Ingredients
1 ¼ cup milk
3 eggs
¼ cup melted butter
½ cup plain flour or brown rice flour
1 cup onion, finely chopped
6 oz deli ham
1 cup, grated cheese
salt & pepper, to taste
Instructions
Preheat the oven to 390° F.
Mix the milk, eggs and melted butter together in an oven safe pie dish.
Mix in the flour. Add the onion, ham, cheese, salt and pepper.
Bake for 40 minutes in the oven.
Allow the pie to cool for 10 minutes prior to serving.
Cookies or Biscuits? http://www.cookiesorbiscuits.com/