I am so thankful for the friends in my life. I still have wonderful friends back in Australia, but with each move, both overseas and moving states in America I have had the opportunity to meet some wonderful people. I am most thankful for the day I walked out my back gate, pregnant with baby number three, when I met my best friend in Washington state. We were both walking our children to school, and she noticed that I was getting a little uncomfortable with the walk. She offered to walk my son up to school, and so began a wonderful friendship. We've shared meals together, traveled locally and overseas together, spent hours chatting and she's even given me the occasional recipe 🙂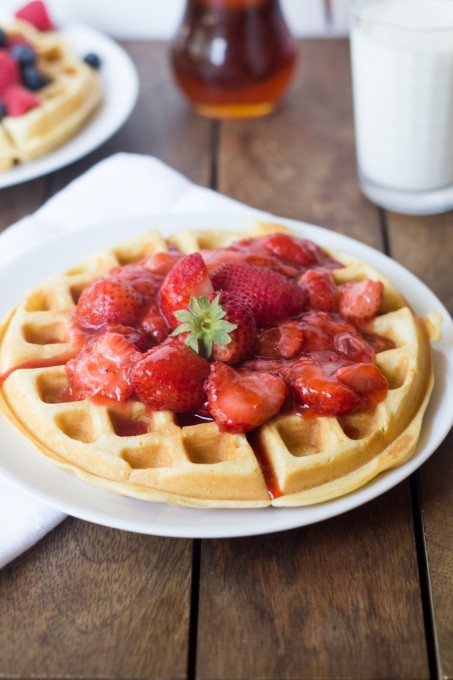 This waffle recipe comes from my best friend. I have altered it slightly, but the bones of the recipe are from her. I never had a recipe for waffles before I met her. Waffles are nowhere near as popular in Australia as they are in America. Even then, if they are served, they are more likely to be a dessert rather than a breakfast food. You can buy frozen waffles in Australia now – but nothing like the range you can find in America. No chocolate chip waffles, or strawberry filled waffles. No cinnamon toast waffles or low-fat. Just plain, basic waffles in the frozen section in Australia.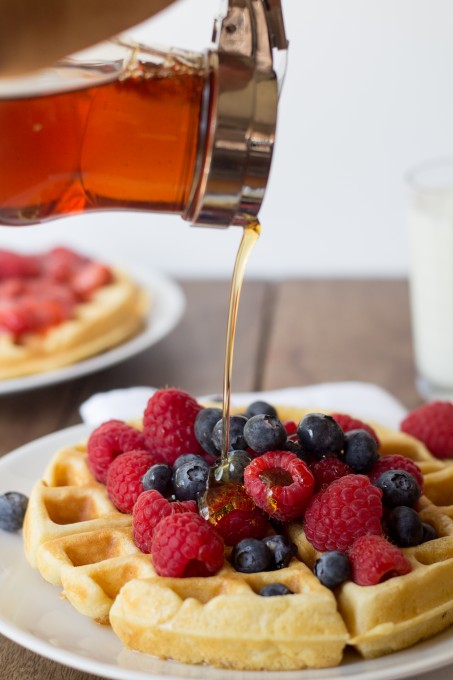 These days, waffles are a breakfast favorite in my household. My daughter often cooks up a batch or two on the weekend, and we freeze them. Each morning, they grab a frozen waffle and toss it into the toaster. With a little maple syrup (or perhaps a little too much when they serve themselves) and some fruit, it makes a quick and filling breakfast. To make these a little healthier, I sometimes substitute 3/4 cup of the plain flour with whole wheat flour. The kids have no idea – and the fiber is increased.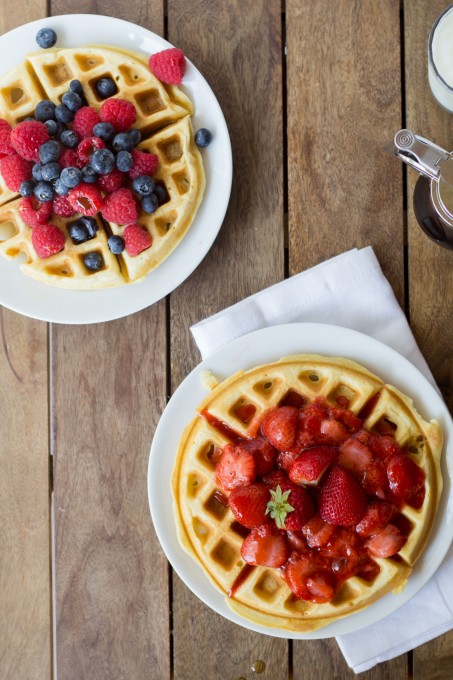 When I have a little more time, I love to make a strawberry compote. A little dab of cream or vanilla yogurt tastes delicious with it too!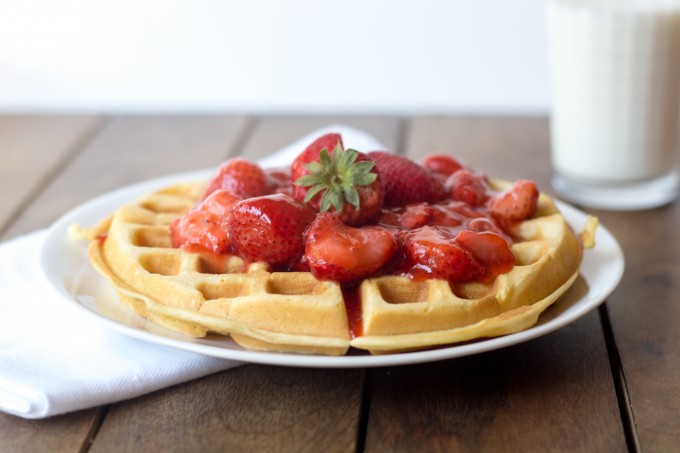 Like many batter items, you may need to adjust your liquid levels. The batter needs to be slightly thick and pours slowly. If your batter is too thin – add a little more flour. If it is too thick, add a little more buttermilk or water.