Jam Drops – also known as thumbprints – are a simple cookie to make. They are great for a beginner cook or a child as the dough is a basic pastry and the filling is made from jam.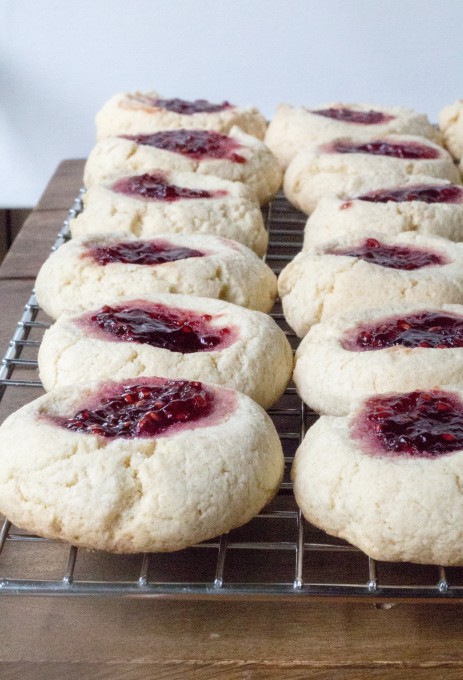 My 10 year old made these for a school Valentine's Day marketplace. Instead of using her finger to make a hole, she pressed a plastic heart shaped button into the dough. It was very cute, and perfect for her Valentine's Day store.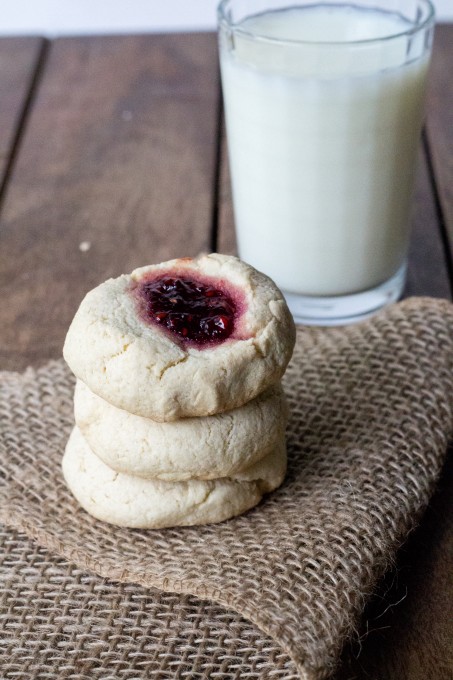 I like to make these for school lunch boxes or travelling as they hold together very well. I can attest that they held up very well in a back pack on a recent plane flight!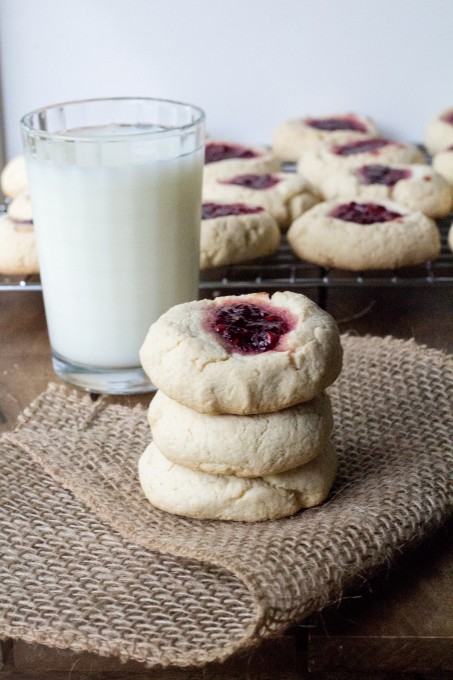 They adapt well for gluten free cookies. This batch has been made using Namaste Gluten Free Perfect Flour Blend. Depending on who is going to eat these, I use either regular wheat flour or gluten free flour.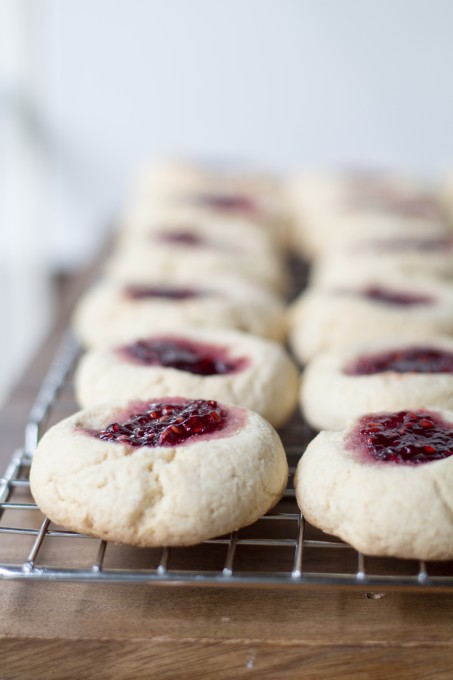 This batch makes about 24 cookies.
Jam Drops
2014-07-21 17:37:42
Ingredients
4 oz butter, room temperature
3/4 cup superfine baker's sugar
2 eggs
2 cups plain flour or gluten free flour blend
2 1/2 teaspoons baking powder
1/2 teaspoon salt
1/4 cup jam, any flavor
Instructions
Preheat the oven to 350°F. Grease 2 baking trays and line with parchment paper.
Cream the butter and sugar. Add the eggs, one at a time, mixing well between each egg.
Add flour, baking powder and salt, mixing to form a pastry dough.
Roll approximately one tablespoon of dough into a ball and place on the baking tray.
Using a floured finger, press deeply into the center of each ball.
Spoon a little jam of your choice into each hole.
Cook for 20-25 minutes, or until pale golden.
Allow to cool briefly on the tray, and then transfer to a cooling rack.
Cookies or Biscuits? http://www.cookiesorbiscuits.com/