Greek Pasta and Chicken is one of those meals that I make when I want a quick and easy dinner. It's made from a mix of pasta, chicken, olive oil and a couple varieties of peppers. Top it with oregano and feta cheese, giving it a lovely Greek twist.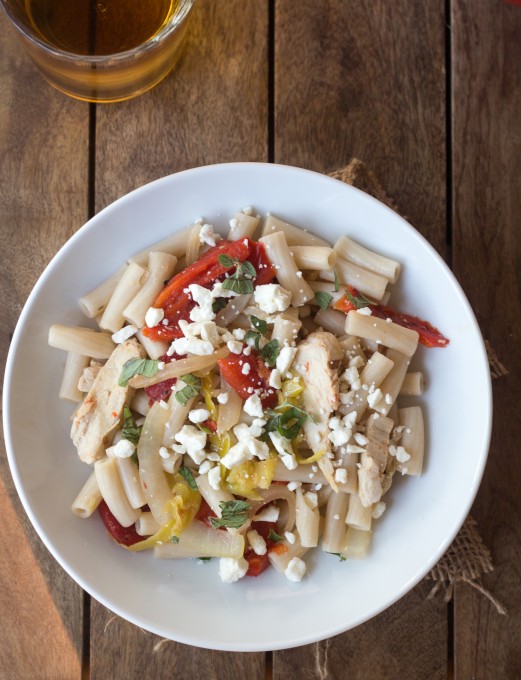 This meal came from a Weight Watchers cookbook, which I have, once again, altered to suit my family's tastes and preferences. I have said it many times, but I love the meals that come out of Weight Watchers. Given how much chocolate I have been eating lately, I might be getting an opportunity to try some more of their recipes 🙂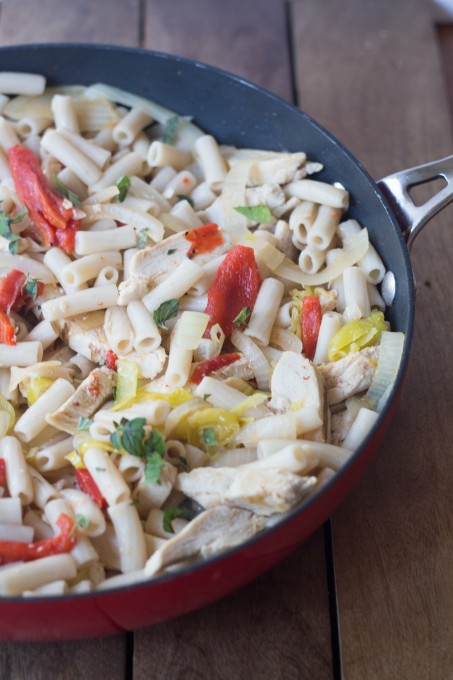 I often use precooked chicken from Costco for this recipe. As this is one of my "rush" meals, I find this saves me a lot of time. If you like, you can cut up some fresh chicken and grill or pan fry it.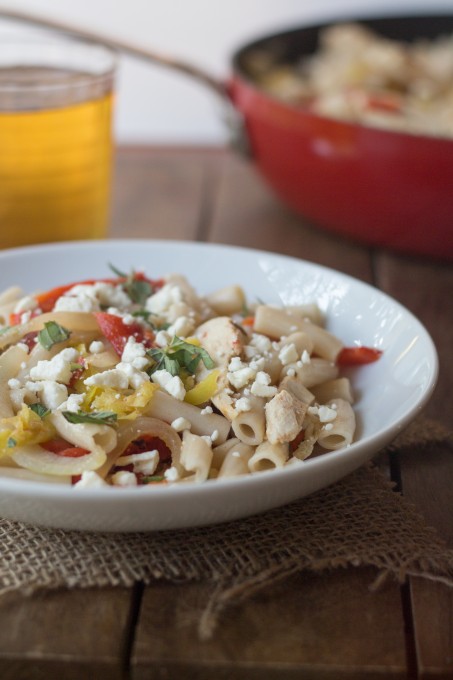 While the pasta is cooking, I fry the onions. The pepperoncini, peppers and cooked chicken are added, and cooked until the chicken is heated through. When the pasta is cooked, it is added to the mix and tossed with a little more olive oil.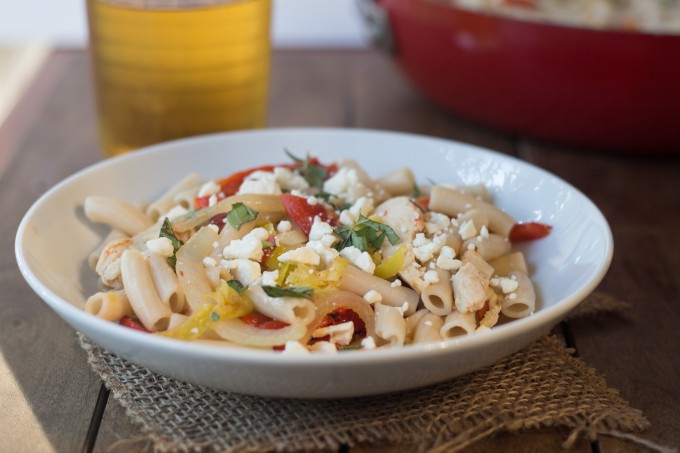 Divide the pasta between 4-6 bowls, then top with oregano and feta. Enjoy – it's one of my favorites!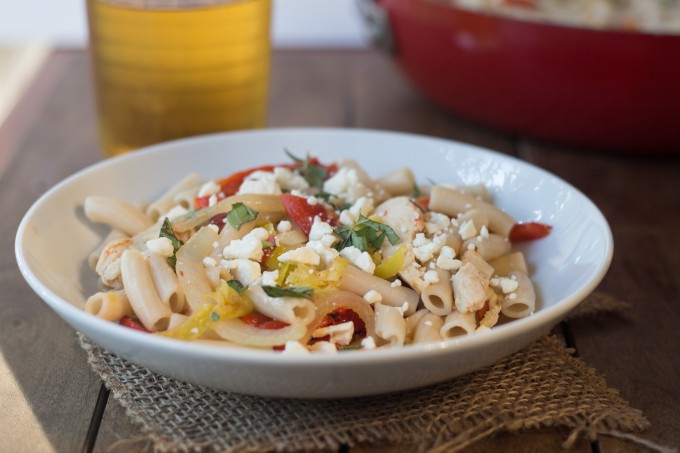 Greek Chicken and Pasta
2014-07-23 23:30:58
Ingredients
12 oz penne pasta
1 teaspoon olive oil
1 sweet onion
16 oz chopped, cooked chicken breast
1/2 cup sliced pepperoncini, drained
1 cup roasted red bell peppers, chopped
1 teaspoon extra-virgin olive oil
1/2 cup crumbled feta cheese
2 tablespoons fresh oregano, chopped
Instructions
Prepare penne pasta according to package directions, until al dente. Drain.
In a large frying pan, over medium-high heat, heat 1 teaspoon of olive oil. Add the onion and cook until softened.
Add the chicken, pepperoncini and bell peppers. Stir gently until the chicken is heated through, about 3 minutes. Add the pasta and 1 teaspoon of olive oil and toss until combined.
Divide the pasta between 4 plates. Top with feta cheese and oregano.
Cookies or Biscuits? http://www.cookiesorbiscuits.com/