Last week, I shared my Chicken Tikka Masala recipe. Indian is rarely served without rice, so today's recipe is Cumin Rice which is a lovely accompaniment to last week's Chicken Tikka Masala. With just a few ingredients, you can easily transform plain Basmati rice, into a delicious cumin scented rice.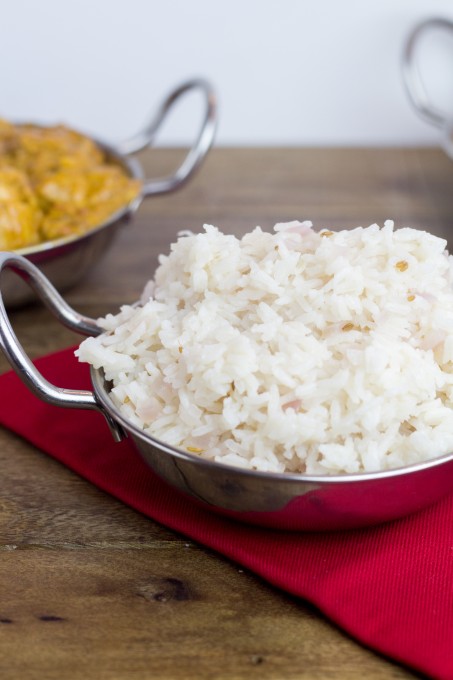 When my husband travelled to India a few years ago, he was surprised because one night he tried to order a meal without rice. The waiter looked at him in horror and explained that all meals came were supposed to be eaten with rice. So he took the rice, again – although he was sick of eating it after a week. Despite this – I'm not going to insist on you eating every Indian dish with rice – but you do need to try this rice dish at least once.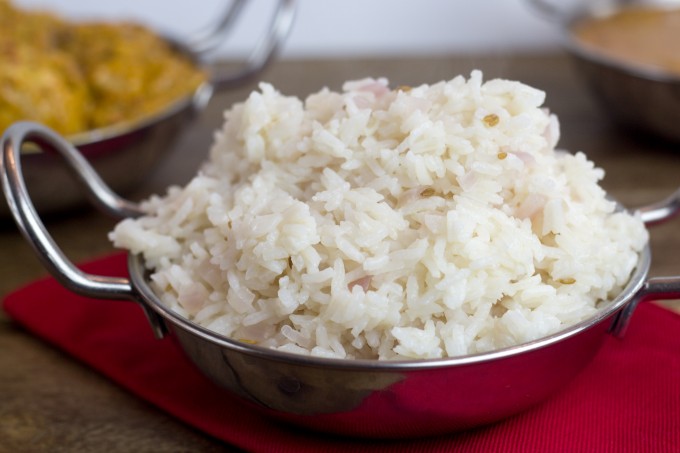 To make Cumin rice, you prepare it just like plain rice, except that you are going to add finely chopped red onion, cumin seeds (not ground cumin) and lemon juice with the water. It's amazing how these simple ingredients can transform plain rice.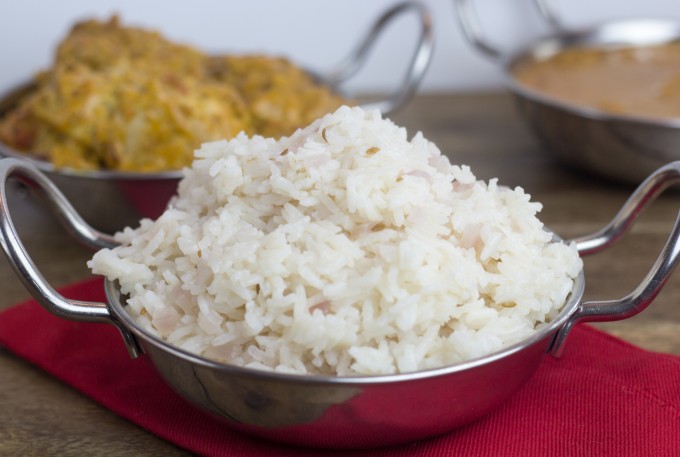 This recipe has been adapted from a wonderful Indian recipe book that I own: The Everything Indian Cookbook

It has no pictures – that's unusual for me as I love the visual side of cookbooks – but this one is worth it if you are interested in Indian cooking.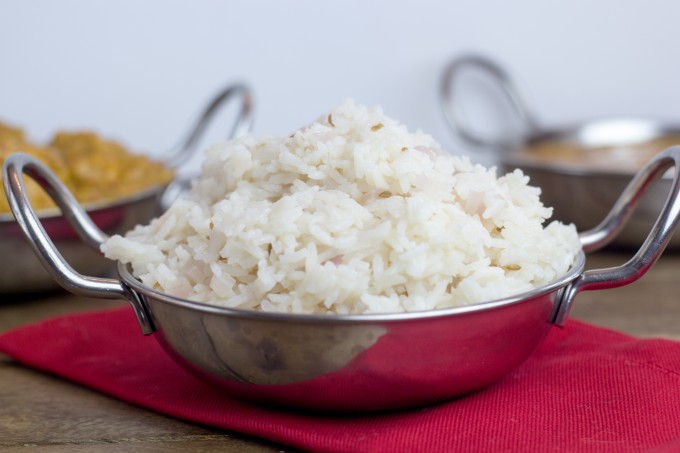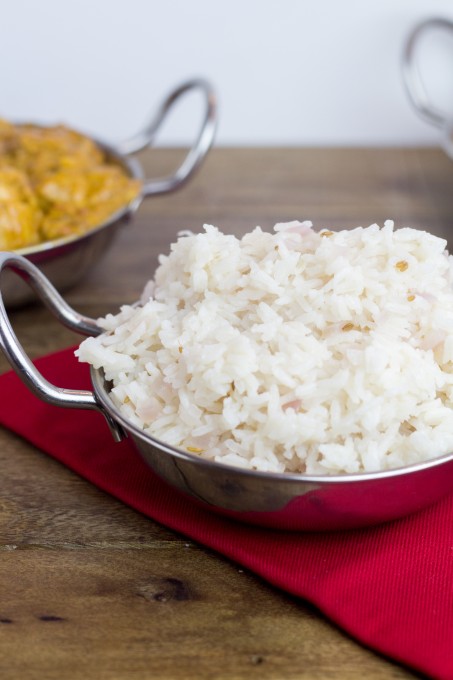 Cumin Rice
2014-10-26 22:49:28
Ingredients
1 cup basmati rice
1 tablespoon oil
1 small red onion, peeled and finely chopped
1 teaspoon cumin seeds
1 teaspoon fresh lemon juice
salt, to taste
2 cups water
Instructions
Rinse the basmati rice. Drain and set aside.
Heat the oil in a large saucepan, then add the onion. Saute for 3-4 minutes, or until the onions are soft. Add the cumin seeds, lemon juice, salt, rice and water. Mix well.
Bring the water to a boil, the reduce the heat to low. Cover the rice and cook for 18-20 minutes, or according to the rice packet directions. The rice will be ready when most of the water has evaporated.
Remove from the heat and let stand for 5-10 minutes. Fluff with a fork before serving.
Cookies or Biscuits? http://www.cookiesorbiscuits.com/