We have been on a cupcake run lately! Last week it was Coconut Cupcakes, this week it's Chocolate Cupcakes with Cookies & Cream Frosting! My youngest came home from school yesterday and asked if we could cook together. It always melts my heart when he asks and I always say yes. Cooking and reading are the two things I can never resist with my kids. As his favorite flavor is chocolate, we ended up making Chocolate Cupcakes. We made two types of frostings to go with the cupcakes. Today I'm going to share the Cookies & Cream Frosting.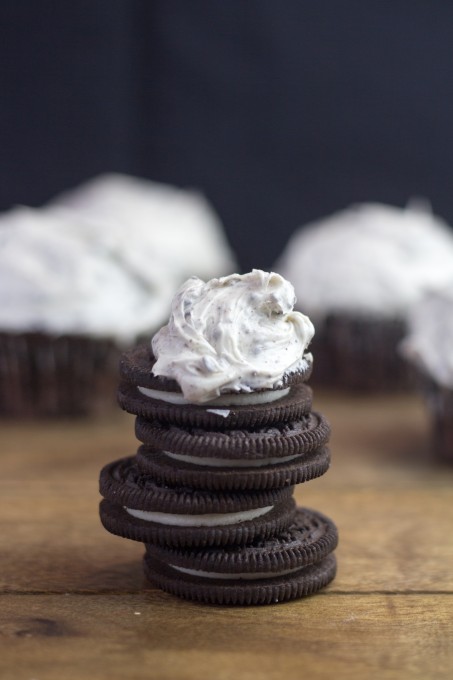 This recipe is really, really easy. It starts off with a basic vanilla frosting, then you stir in crushed Oreo cookies. And that's it! If you want to make it even easier, simply mix the crushed Oreo's in a can of store bought frosting!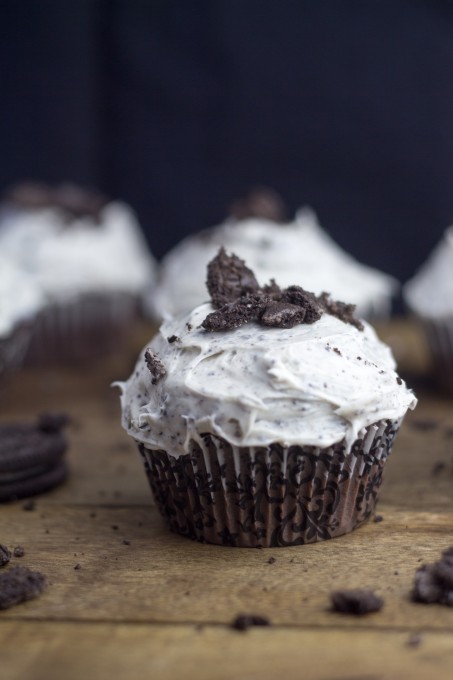 The cupcake recipe makes about 20 cupcakes.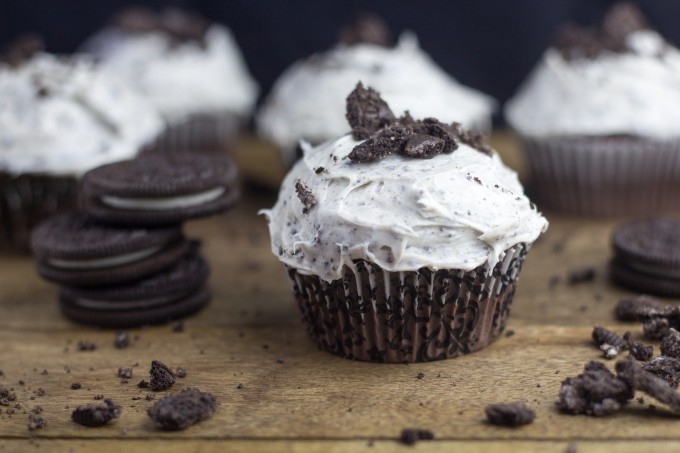 Keep an eye out next week for the S'Mores frosting we made!