Cauliflower au Gratin has got to be my favorite way to eat cauliflower. It always has been, ever since I was a little girl. I have never been able to resist the creamy, cheesy, white sauce, topped with breadcrumbs.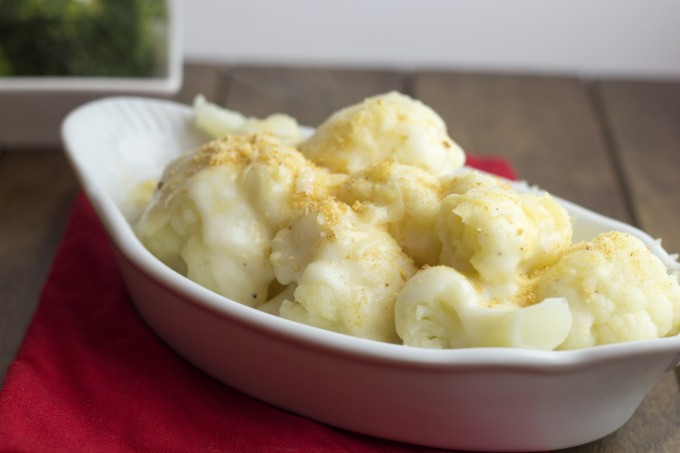 And it looks like my daughter takes after me in this regards, as it's the only way she'll eat cauliflower. And who can blame her? The sauce takes a reasonably bland vegetable and turns it into something amazing!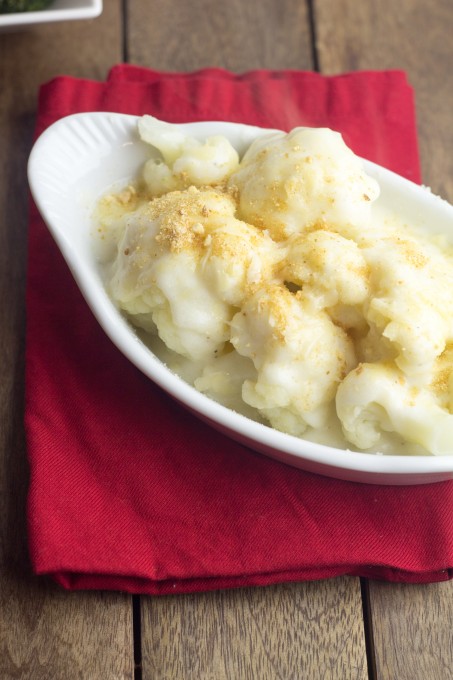 I always steam my cauliflower, and while it's cooking away I make my white sauce. Typically, I make the cauliflower on the stovetop and the sauce in the microwave. However, you can do both in the microwave or both on the stovetop. It all depends on your preference.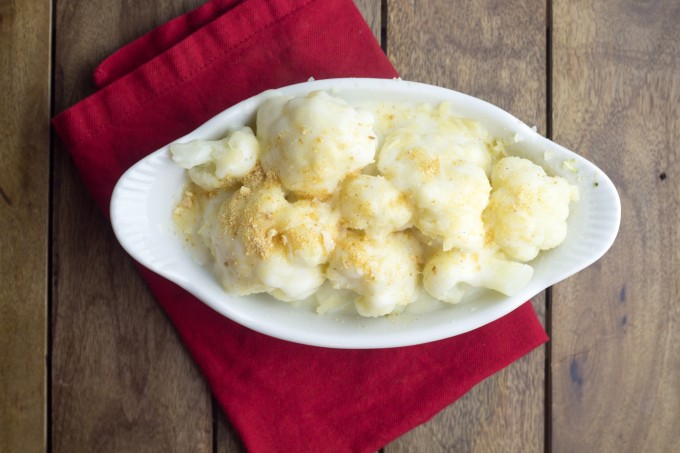 Once the cauliflower and white sauce is ready, you pour the sauce over the cauliflower, sprinkle it with a little more cheese and some breadcrumbs. It goes under the broiler for a few moments, until the cheese starts to melt.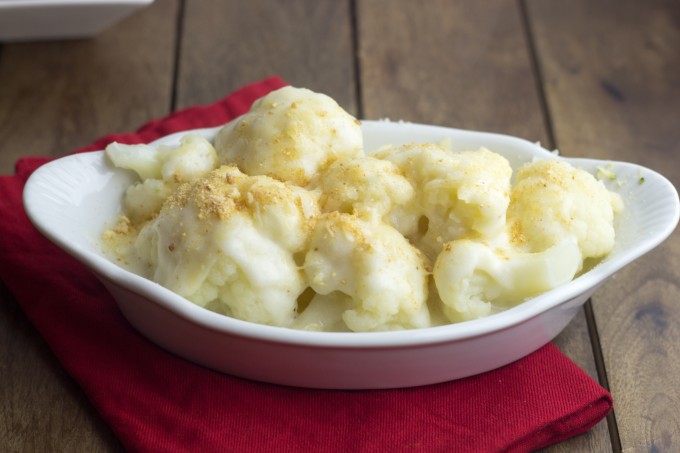 We'll be having this for Thanksgiving – as it makes a delicious side – but to be honest we eat it at least once a week as soon as the weather turns cold.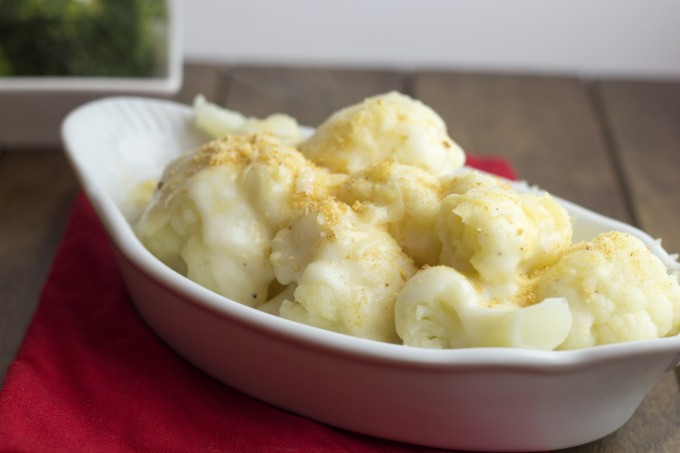 Cauliflower au Gratin
2014-11-10 23:20:46
Ingredients
1/2 head cauliflower, broken into florets
1 tablespoon butter.
1 tablespoon cornstarch
1 cup milk
1/2 cup parmesan cheese, plus 1-2 tablespoons more for topping
salt & pepper to taste
2 tablespoons breadcrumbs
Instructions
In a steamer or microwave, steam the cauliflower until tender but holding shape.
Meanwhile, in the microwave, melt the butter in a bowl which holds at least 2 cups. Melt on high 20-30 seconds.
Add the cornstarch and mix into a paste. Add a little of the milk to form a smooth paste.
Add the remainder of the milk and stir.
Place the bowl back in the microwave and cook for about 2-3 minutes, stirring every 30 seconds, until the sauce boils. Keep a close eye on the sauce to make sure it does not overflow when it boils.
Remove from the microwave and stir in the 1/2 cup of cheese, salt and pepper. As the sauce cools, it will thicken slightly.
Pour the sauce over the cauliflower. Sprinkle with cheese and breadcrumbs.
Place under the broiler for 1-2 minutes, or until the cheese is starting to melt and the top is starting to turn slightly brown.
Serve immediately.
Cookies or Biscuits? http://www.cookiesorbiscuits.com/