I love this time of year. Most of the houses on our street have Christmas lights, glowing brightly in their yards. Those that don't have either a Christmas tree or a menorah in their window. Even though the shops are crowded, there is a general feeling of cheer. People smile and wish strangers "Happy Holidays". My house is full of lovely smells from all the Christmas foods. It all adds up to a wonderful holiday season. Rum Balls are just one of the foods I make at this time of year. They don't contribute to the delicious smells but they certainly are a hit with our friends.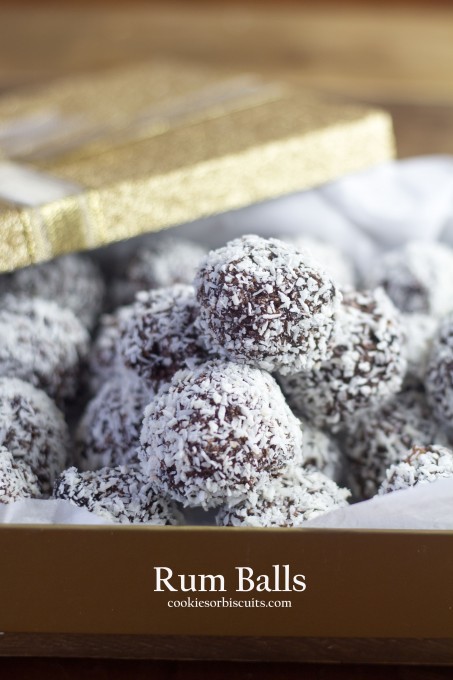 Rum Balls are another one of those Christmas traditions that I fall back to every year. Mum would make them most years, and I finally got to try them when I was a teenager. No – she didn't make us wait until we were 18! My kids are still a little too young to have one – but I'll let them in a few years time. Although I have to confess, this year my daughter took a bite of one before I managed to tell her she wasn't allowed. Being a typical 11 year old, she spat it out. Obviously Rum is an acquired taste.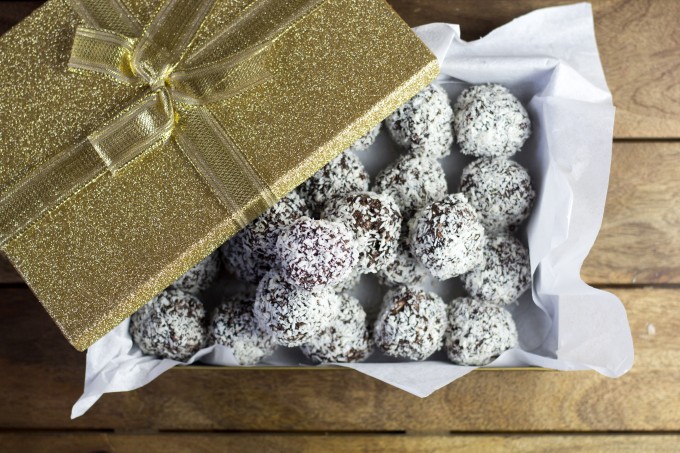 Rum Balls are really simple to make. They are in the category of candies which fall under "Oh no – I need something today and I have no time to bake!" Seriously – they take about 10 minutes to prepare. They are best if you let them sit for 2 hours before serving, but if you skip that step they still are going to taste fabulous.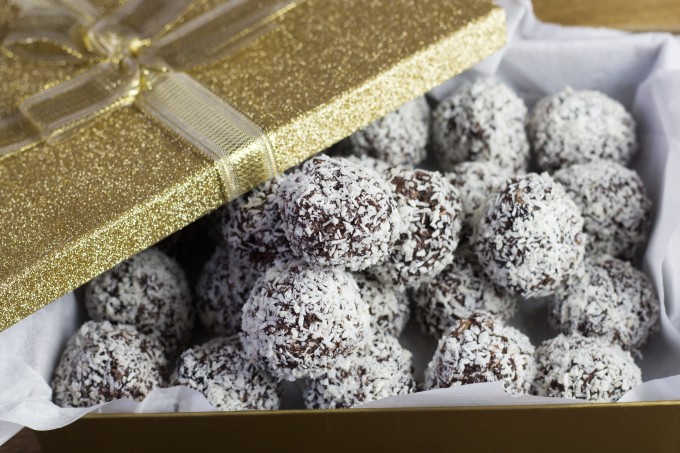 I need to talk Australian for a moment. Weetabix are the same as Weetbix – Kellogg's make Weetabix in America while Sanitarium make Weetbix. They taste the same – they have the same texture. They both work in Rum Bulls.
However, I suspect that there might be a difference in size. My recipe (from Australia) calls for 9 Weetbix, however I find that this is much too dry in America. Instead, I have reduced the number to 7. If you are in Australia, you may like to start with 7, then test the consistency and add more Weetbix if needed.
Also, I have increased the amount of rum to 4 tablespoons. This is because the American tablespoon only contains 15 ml and the Australian tablespoon contains 20 ml. Australian readers may like to start with 3 tablespoons, and do a quick taste test before adding the 4th!
I didn't think about this until I started writing, but these Rum Balls are very Australian. In America, Rum Balls tend to be more fudge like. Australian Rum Balls are often made with Weetbix, so they have a definite crunch to them. I can assure you though, my American friends don't mind that these Rum Balls are different from what they were expecting!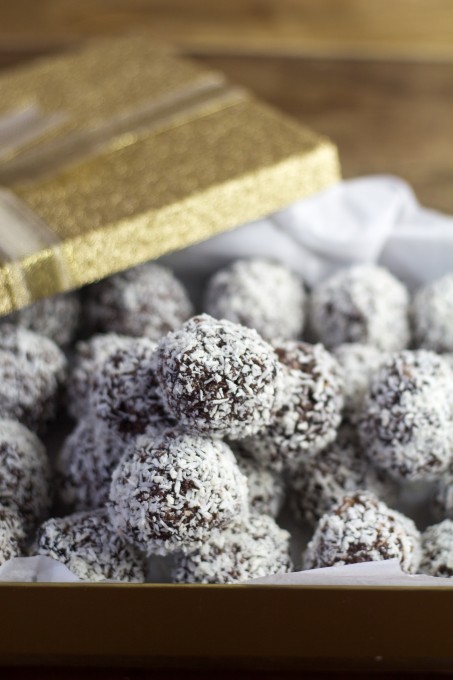 Australian readers will be able to make these gluten free by using Gluten Free Weetbix. Unfortunately, I have not come across a good gluten free substitute in America, much to my love's disappointment.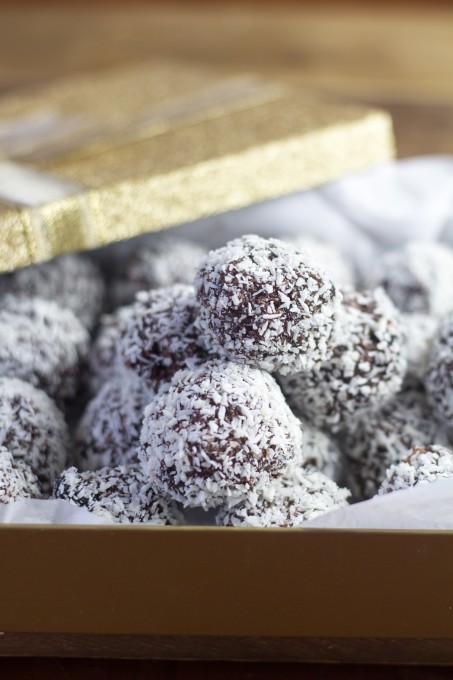 Rum Balls
2014-12-19 00:25:13
Ingredients
7 Weetabix
3 tablespoons cocoa
½ cup coconut unsweetened, shredded
6 oz raisins
1 can sweetened condensed milk (14 oz)
4 tablespoons rum
extra unsweetened, shredded coconut for tossing
Instructions
In a large bowl, crush the Weetabix.
Add the cocoa, coconut, raisins, condensed milk and rum.
Mix together until well combined. Let the mixture stand for 2 minutes.
Form mixture into small bite size balls.
Toss in coconut.
Let stand for at least 2 hours. Store in an airtight container.
Cookies or Biscuits? http://www.cookiesorbiscuits.com/