Today was Superbowl! If you live in America, it's likely that you already know that the Seahawks lost, so tonight I have a lot of sad friends and neighbors. It was a great game – you had no clue who was going to win right up to the last minute. One of the things I love about Superbowl is the food – it's probably my favorite part if I'm being truthful. This year I didn't want to put a lot of effort into food – we're all recovery from a dreadful bug – so I pulled out my handy Deviled Eggs recipe. Deviled Eggs are delicious, savory and easy: the perfect combination for a game day snack when your energy levels are low.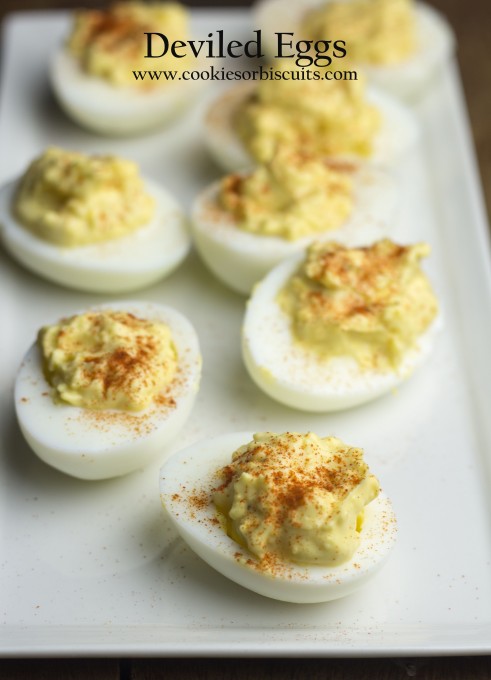 Our family is not a big sports family. To be honest, we fit quite firmly in the nerd category. Talk to us about computers, computer games, Doctor Who – you get it. Sports are kind of weird – so many rules that I don't understand. Superbowl is even harder to follow, as it's what is known as Gridiron to Australians – and Australian's don't play Gridiron. Give me cricket or Aussie Rules and at least I have a basic understanding. But, when your home team makes it to the Superbowl, even Australian nerds have to make exceptions. So we dragged out the antenna (no we don't even have cable TV) and hooked it up so the family could watch the Superbowl. This comic on XKCD sums up Superbowl for us – the kids will be able to talk about the game at school tomorrow and we can nod knowledgeably when a friend talks about those final 20 seconds!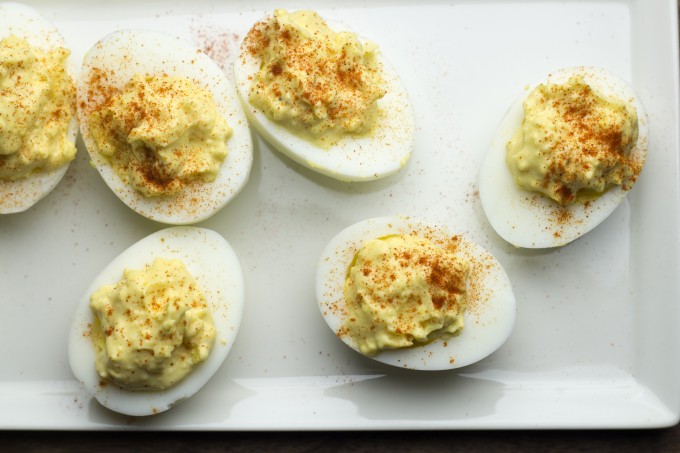 We made these Deviled Eggs last year too, for last years Superbowl (which the Seahawks won!). I'd never tasted Deviled Eggs until we moved to America, but I have fallen in love. The egg yolks are taken out of the hard boiled eggs, then mashed with mayonnaise, mustard and a few other ingredients depending on the recipe. I use onion, Tabasco sauce, salt & pepper.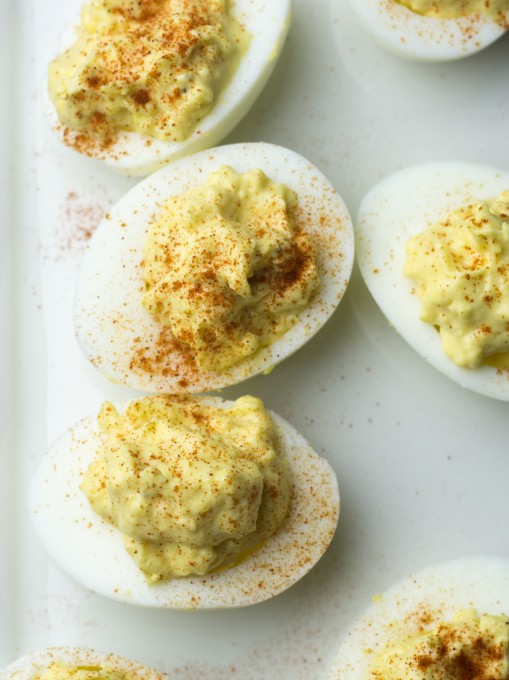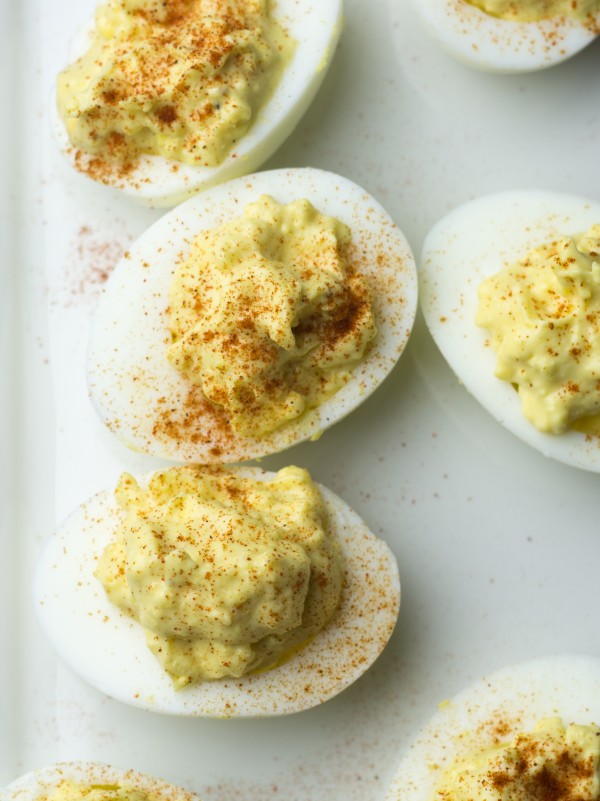 They can be prepared in advance, which leaves time to make other delicious foods on Game Day. Boil the eggs the night before and store them in the refrigerator. If you want you can even go as far as slicing the eggs and preparing the yolk mixture. Store the whites and the yolk mixture in separate Ziplock bags. Lining the bag with the egg whites, with paper toweling, can also help absorb any excess liquid.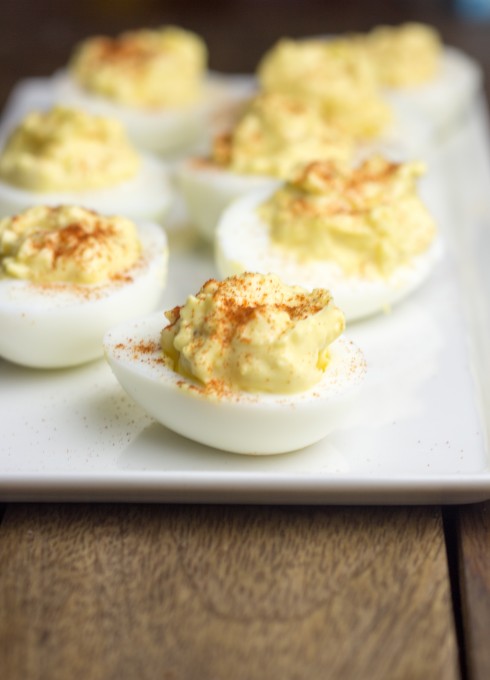 Serve them up with a sprinkle of paprika on top and they are a delicious Game Day appetizer.
Deviled Eggs
2015-02-01 21:45:01
Ingredients
12 eggs
2 teaspoons dijon mustard
1/3 cup mayonnaise
1 tablespoon onion, minced
1/4 teaspoon Tabasco sauce
salt & pepper, to taste
paprika
Instructions
Hard boil the eggs by filling up a large saucepan with cold water. Gently add the eggs, making sure the water covers the eggs. Bring the water to a boil. Once the water is boiling, let eggs boil for 9 minutes. Drain the water and run cold water over the eggs.
Peel the eggs and then slice each egg lengthwise.
Gently remove the yolk halves and place them in a small mixing bowl.
Mash the egg yolks. Mix in the mustard, mayonnaise, onion, tabasco sauce, salt and pepper.
Arrange the egg whites on a plate. Spoon the egg yolk mixture into the egg whites. Sprinkle with paprika.
Cookies or Biscuits? http://www.cookiesorbiscuits.com/