Last night, the love of my life mentioned that he would love an Irish coffee. I have to stop right here: I am neither a coffee drinker nor a big spirits drinker. When it comes to drinks – I like water, milk and orange juice. Oh – and vanilla milk. Boring? You bet.
But I rose to the challenge.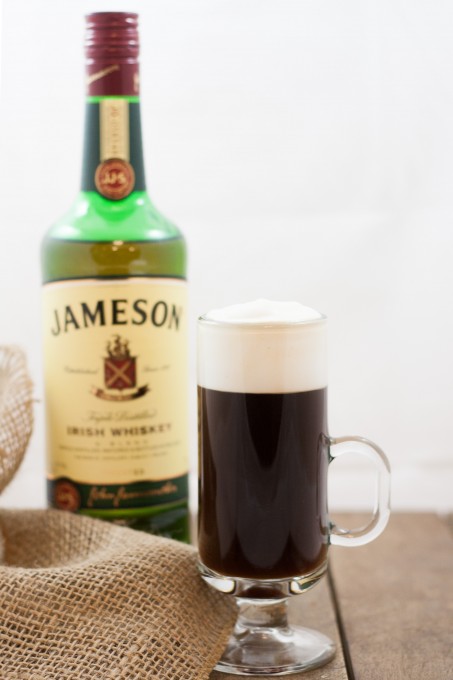 Coffee snobs – turn away now. I've made this drink from instant coffee! My love appreciates a great cup of brewed coffee but is also quite content with an instant coffee. As a result we only have instant coffee at home, so this what I had to work with. I hear a rumor though, that this is how many of the Irish make theirs!
After looking at a few recipes, he told me that a perfect Irish Coffee, for him, is minty but not chocolaty. It has black coffee at the bottom and cream on top. I didn't find any recipes that matched his desires, but surely I could do that!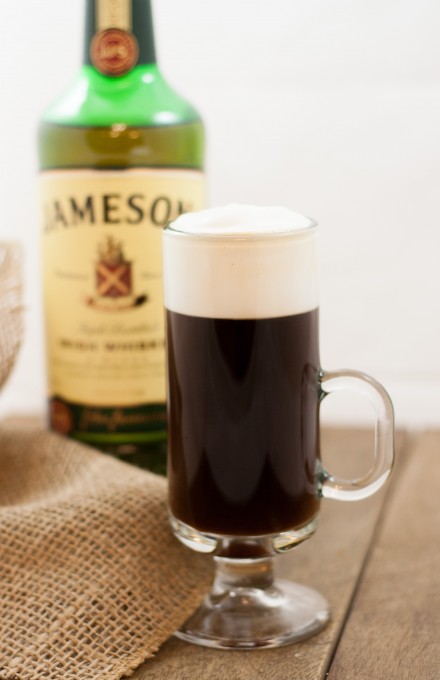 So here is my version of Irish Coffee – made just the way my love likes it. It has Jameson Irish Whiskey, Peppermint Schnapps, Instant Coffee, Brown Sugar and Whipped Cream.
Irish Coffee is my love's go-to drink after a long day while travelling for work. It looks like now it could be the perfect drink after any hard day.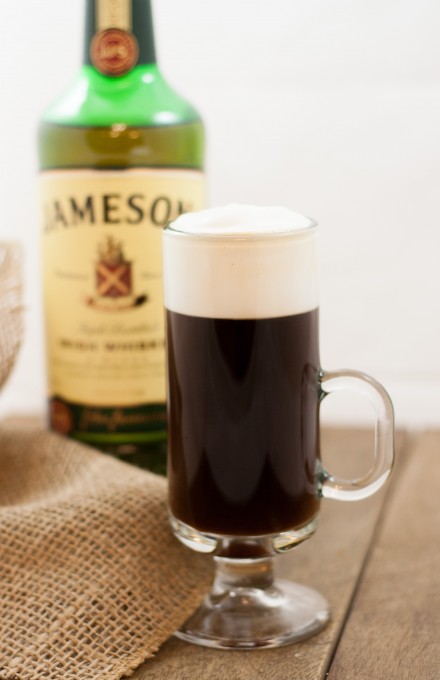 Minty Irish Coffee
2014-03-15 12:48:14
Ingredients
1.5 fluid ounces Jameson Irish Whiskey
0.5 fluid ounces Peppermint Schnapps
1 teaspoon instant coffee
1 teaspoon brown sugar
1 fluid ounce boiling water
boiling water
1/4 cup heavy whipping cream
Instructions
Warm a coffee cup, by filling it with boiling water. Empty the water from the cup.
Measure the Irish whiskey and peppermint schnapps, then pour into the heated glass.
In a separate cup, mix 1 fluid ounce of boiling water with the coffee and sugar. Stir until dissolved.
Add the coffee to the heated glass.
Fill the rest of the heated glass with boiling water, leaving enough space for the cream. Do not stir.
Whip the cream until soft peaks form - about 1 minute.
Fill the rest of the coffee cup with the whipped cream.
Enjoy!
Cookies or Biscuits? http://www.cookiesorbiscuits.com/