I will happily eat bananas every day, so it came as no surprise that, when I discovered banana bread, it became a firm favorite. I had never tasted banana bread until I moved to America. Shocking, I know! I'm sure Australians make it – I just managed to miss seeing it for the first 27 years of my life.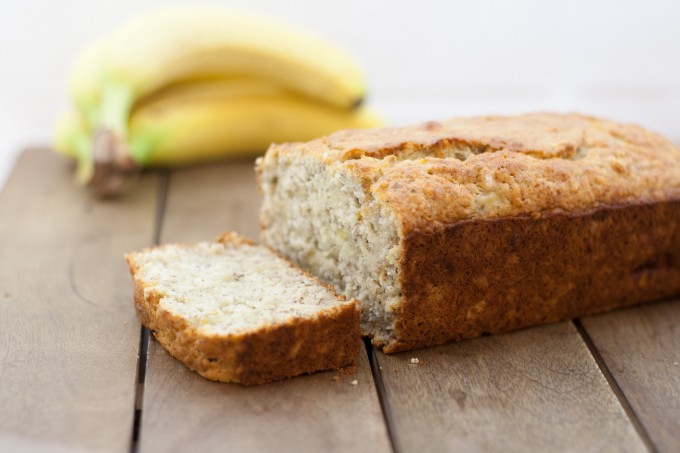 This banana bread tastes wonderful – and this is coming from the girl who can eat wheat. I cook without gluten for my husband, but I do not always make gluten free foods. However, I always make this Banana Bread gluten free. It's one of the foods which I actually prefer to be gluten free.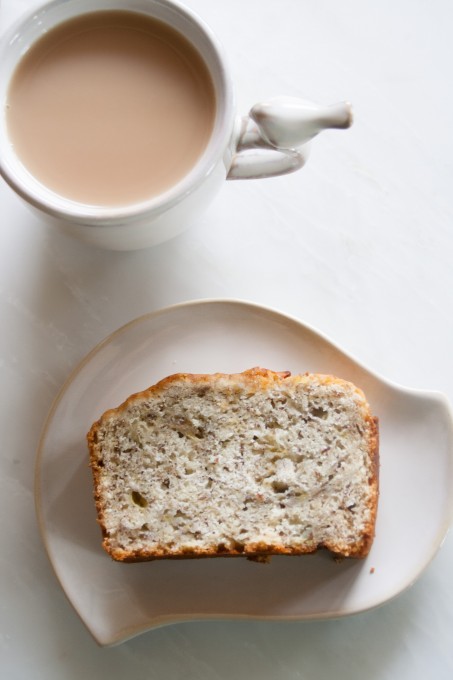 When I'm feeling like cutting out a few calories – I sometimes do go through phases like that – I replace the butter with applesauce and it tastes wonderful. Either way, this bread is a winner. I have also tried it with chocolate chips, but I prefer it plain.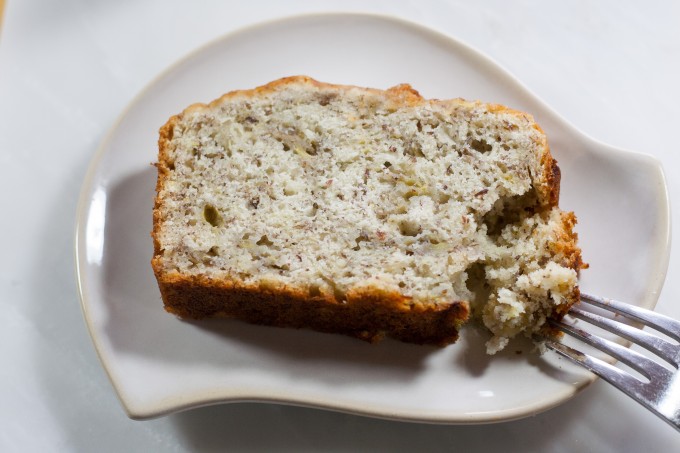 My kids love to take a slice of banana bread to school. It's dense enough that it will not fall apart in their lunch boxes and it definitely fairs much better than an actual banana. Shall I tell you about the banana that was left in my daughter's school bag over spring break? No, actually, it was so gross you don't want to know about it!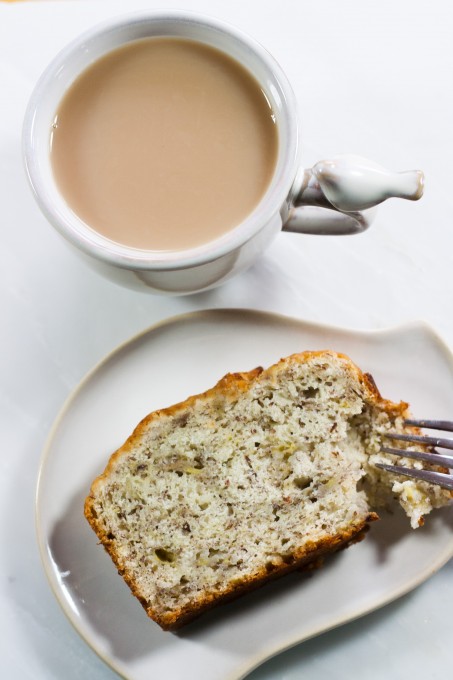 My favorite way to eat banana bread is when it's hot from the oven. If the banana bread is cold, I often will pop a slice in the microwave for 20 seconds to recreate that "fresh out of the oven" feeling. Mmm – now I'm dreaming of a sunny window, a slice of banana bread and a good book. Sounds perfect to me.
Gluten Free Banana Bread
2014-03-18 14:56:05
Ingredients
1 cup white rice flour
1/4 cup tapioca flour
1/4 cup potato starch flour
2 tablespoons flax meal
1 teaspoon xanthan gum
2 teaspoons baking powder
1/2 teaspoon salt
1/4 teaspoon baking soda
3 bananas, very ripe, peeled
2/3 cup sugar
1/3 cup butter, melted
2 eggs, large
1 1/2 teaspoons vanilla extract
Instructions
Preheat the oven to 350°F and grease a loaf pan with butter.
Mix together the flours, flax meal, xantham gum, baking powder, salt and baking soda in a medium bowl
In a large bowl, mash the bananas with a fork. Add the sugar, melted butter, eggs and vanilla. Beat together with a wooden spoon until well combined.
Add the flours to the banana mixture and mix until blended.
Pour the batter into the greased loaf pan and put in oven for 45 minutes or until a toothpick comes out clean.
Put the banana bread on a cooling rack and allow it to cool in the pan for 10-15 minutes.
Serve warm, or store cold in an airtight container for 4-5 days.
Cookies or Biscuits? http://www.cookiesorbiscuits.com/