Toad in a Hole: who on earth came up with that name? I'm not sure, but it is what I've always called these fried eggs cooked into bread. We did go through a stage where my children wanted two eggs cracked in a huge slice of bread, thanks to the delightful variation of Toad in A Hole found in the Star Wars Cookbook
. It was then called Twin Sun Toast, as the eggs were supposed to be the twin suns of Tatooine. That book is a great recipe book for any Star Wars fans!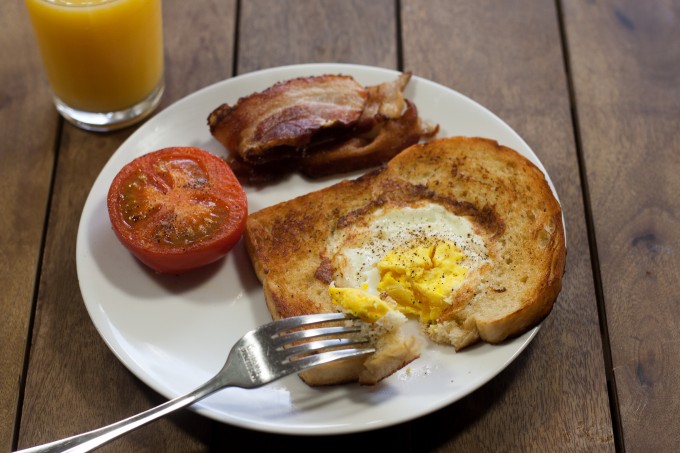 I love to serve Toad in a Hole with fried tomato and bacon. I simply put them on the skillet while the bread and egg is cooking, and breakfast is ready!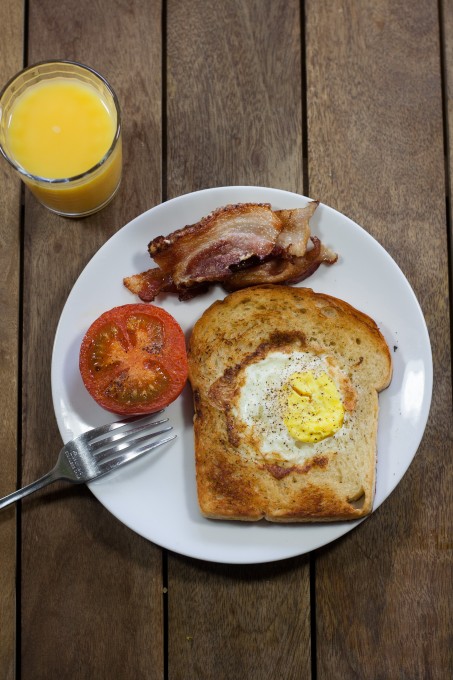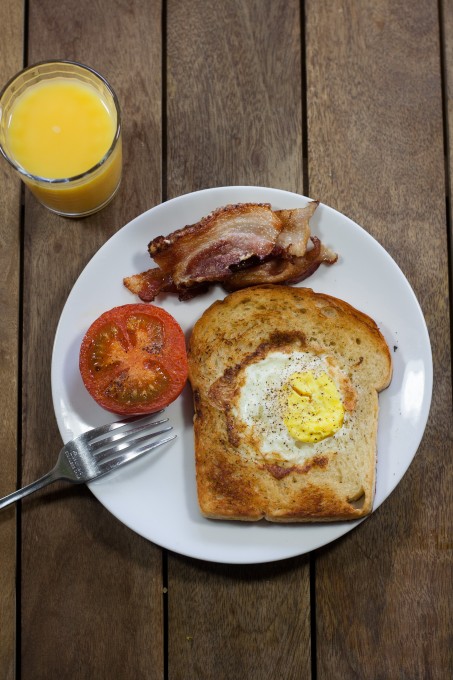 Toad in a Hole
2014-03-23 00:34:52
Ingredients
1 wide slice of bread
1 teaspoon butter
1 large egg
salt and pepper to taste
Instructions
Using a 2-3 inch cookie cutter, cut a hole in the bread. Do not cut too close to the crust as there needs to be bread remaining around the hole.
Melt the butter in a skillet over medium heat.
Spread the butter around to ensure the skillet is covered. Place the slice of bread in the skillet.
Crack the egg into the hole. If desired, sprinkle with a little salt and pepper.
Fry the bread and egg for 1-2 minutes, or until the egg white turns white.
Using a spatula, flip the bread over. Cook for another 1-2 minutes.
Serve immediately.
Cookies or Biscuits? http://www.cookiesorbiscuits.com/