I've been eyeing off the pineapples in the shops for the past few weeks. I've had a recipe floating around my head, but I kept on putting it off. That's when I noticed the pre-sliced pineapple at a reasonable price and decided I had no excuse not to make some Warm Pineapple in a Coconut Caramel Syrup. (Wow – that's a mouthful of a name, but I wanted to describe what you were going to be eating!)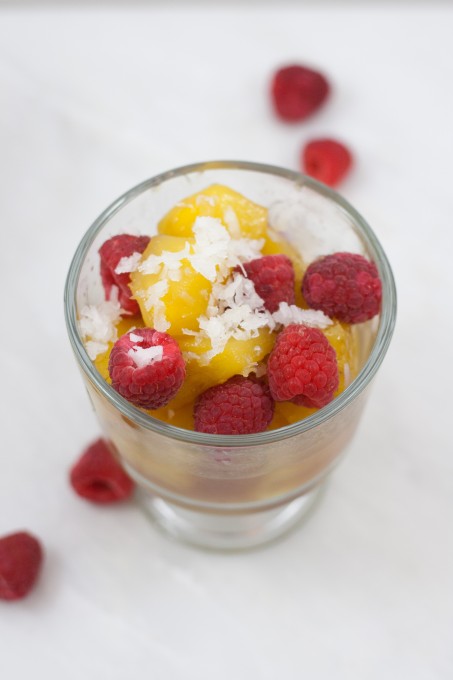 Growing up, we had a pineapple farm down the road. We didn't live in a rural area, but years before our little suburb became populated it was a farming area. Mr Blatchford's farm was the only signs of times gone by. Luckily for us, Mum and Dad were friends with Mr Blatchford and he used to always make sure we had pineapples in good supply, so it's no wonder that I have a special fondness for them.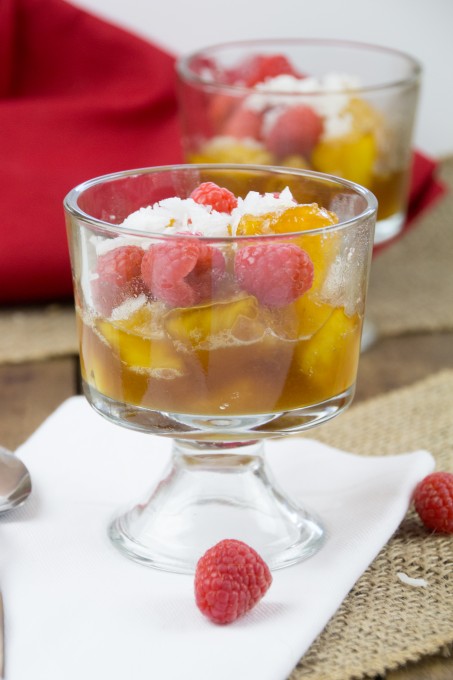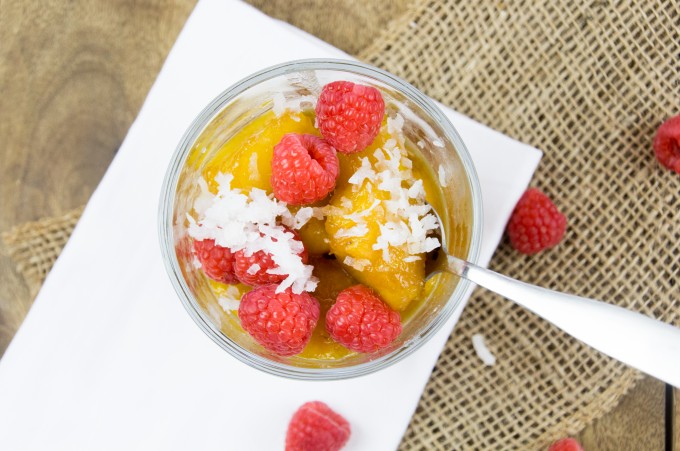 Oh my goodness, this dessert is so tasty. Using coconut milk, instead of heavy cream for the caramel syrup, reduces the calories and gives the syrup a delightful coconut flavor. The juices of the pineapple then seep in during the cooking process – making it like a edible Pina Colada.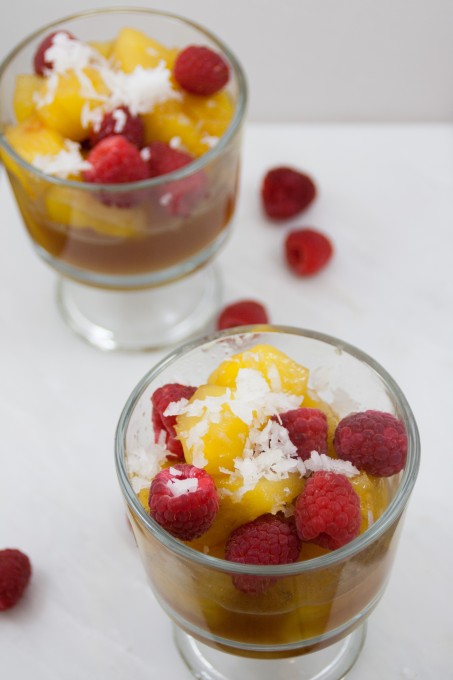 You eat this while it's still hot, so it's wonderful on a rainy cold night like tonight. But the sweetness of the caramel and pineapple gives it the reminder that summer is just around the corner, which is what I really need to focus on right now. The rainy, gray days in Seattle get a little tedious by March!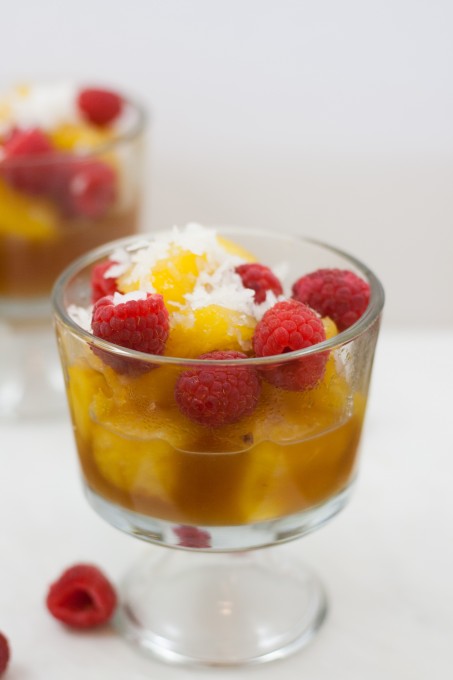 So come and try some Warm Pineapple in Coconut Caramel Syrup. I swear that you won't regret it.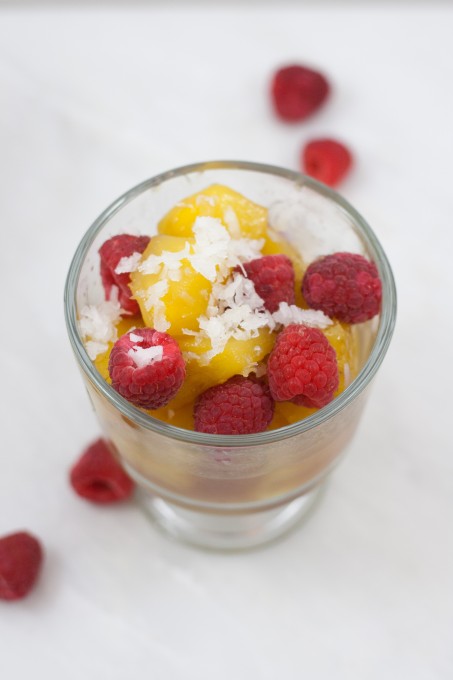 Warm Pineapple in Coconut Caramel Syrup
2014-03-25 17:29:59
Ingredients
3 cups pineapple
3/4 cup brown sugar
3/4 cup lite coconut milk
3/4 teaspoon vanilla extract
raspberries for decoration
sweetened shredded coconut for decoration
Instructions
Cut the pineapple into bite sized pieces.
In a medium sized saucepan, add the brown sugar and lite coconut milk. Stir over a low heat until the sugar dissolves.
Bring the sugar and coconut milk to a boil. Boil for 5 minutes.
Add the cut up pineapple and return the coconut caramel syrup to a boil. Boil for another 10 minutes, until the pineapple is tender.
Serve immediately, with raspberries and shredded coconut.
Cookies or Biscuits? http://www.cookiesorbiscuits.com/