Growing up there was ad on TV where a girl gave up a dinner date with Tom Cruise because her mom had made a lamb roast for dinner. These days many probably would prefer the lamb roast, but this was in the 80's when Tom was a little more popular. We all laughed back then, but I remember secretly thinking that I would probably choose the lamb roast too. I'm a bit of a homebody, and a dinner with a star does not appeal greatly to me. Give me family and friends, with a great meal and I'm one happy woman. I love that feeling of intimacy that comes by sharing a meal with those you love.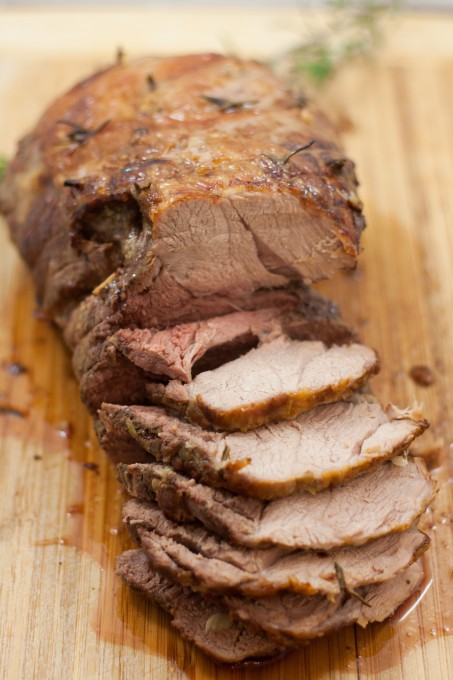 In our house, roasts are not something that you have just for special occasions. Both my love and I grew up in homes where the concept of a Sunday Roast Dinner was quite common. We would have either roasted lamb, beef or chicken, served with potatoes and vegetables. Although I don't serve a roast every Sunday, sometimes I get the itching to have a roast with the full works. Last night was one of those nights, and the lamb roast was calling my name.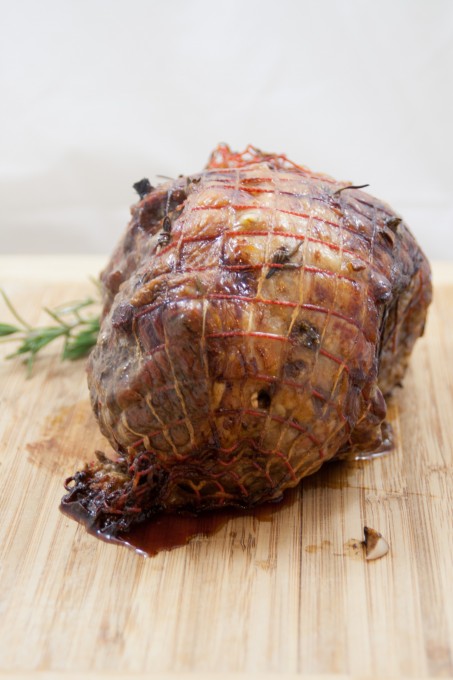 Lamb Roasts are very easy to prepare but look like you have put lots of work into them. I simply make small slits in the lamb, using a sharp knife. I then stuff slices of garlic and fresh rosemary into those slits. The lamb then goes in the oven on a shallow baking dish, and 1 1/2 hours later you have the most aromatic lamb roast (and house!).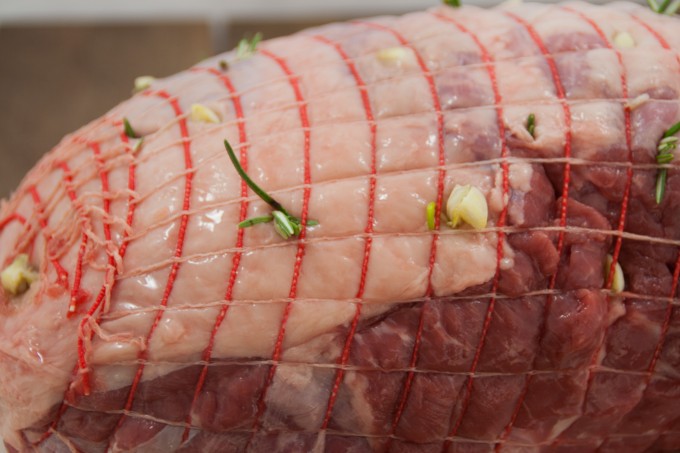 This has got to be one of my favorite cuts of meat. If you have never tried lamb, this is a great recipe to start with.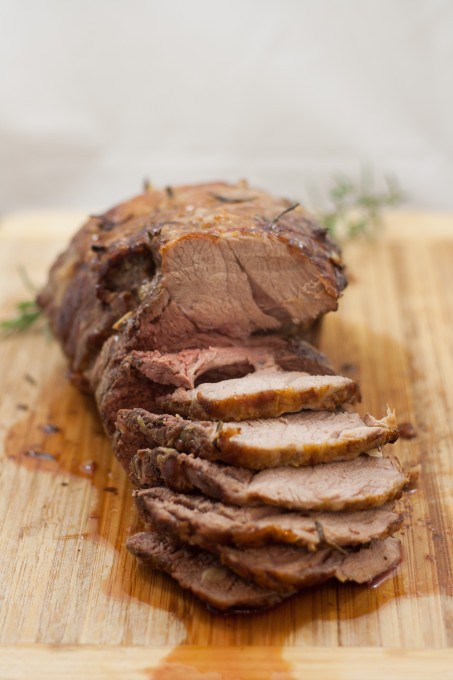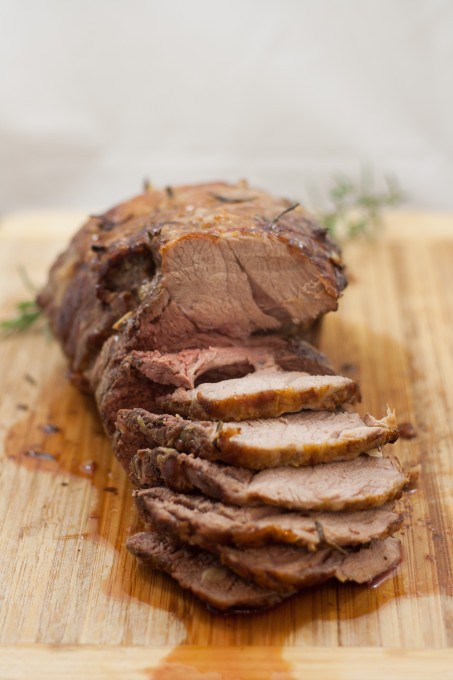 Easy Lamb Roast
2014-03-23 21:56:30
Ingredients
4-5 pounds lamb roast
2 garlic cloves
1-2 sprigs of fresh rosemary
1 tablespoons oil (coconut or canola)
Instructions
Preheat the oven to 400° F. Grease a shallow roasting pan with the oil.
Cut the garlic into slices and break off small bunches of leaves from a rosemary sprig.
Using a sharp knife, make small slits over the lamb roast. The fat side should be facing up, and you only need to make slits on the top and sides.
Stuff the rosemary and garlic into the small holes in the lamb.
Place the roast, including any strings tied around the roast, in the pan with the fat side up.
Roast the lamb in the oven for 20 minutes per pound. A 4lb roast will need to be cooked for approximately 80 minutes. If you are using a meat thermometer, the internal temperature should reach 145° F (medium done)
Remove the lamb from the oven and allow it to rest, covered in foil, for 10 minutes.
Cookies or Biscuits? http://www.cookiesorbiscuits.com/