Eggs! They have to be one of my favorite foods for breakfast. They fill you up, and taste wonderful. Unfortunately, breakfast is usually a quick meal for me so I don't get to have omelette as often as I want. But this Stuffed Omelette is perfect for a leisurely morning.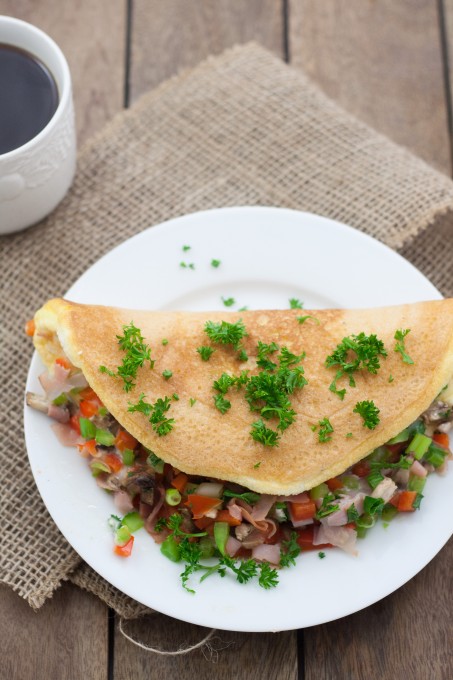 This recipe comes from my mum. I hear that this may just be my dad's favorite breakfast. He's one of my faithful blog readers, and this post will publish while he's sleeping, so he'll wake up to a stuffed omelette on his computer screen. I wonder if, somewhere in Australia, there is going to be an omelette made for breakfast?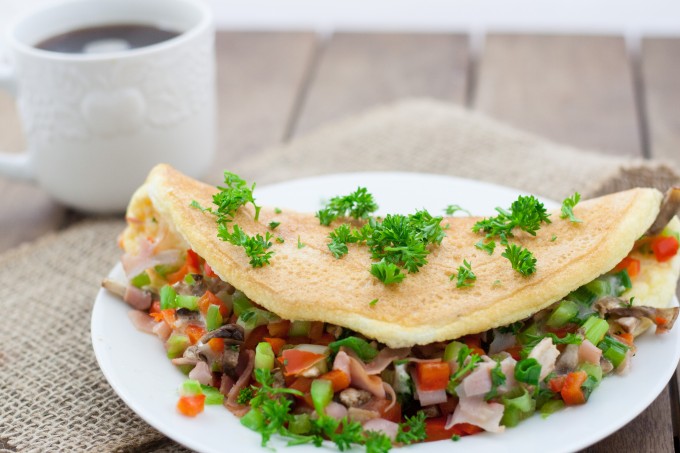 There are many options for an omelette filling, but these are my favorites: bell peppers, ham, mushroom, spring onions and parsley. I also wanted to show off my favorite cutting board. Isn't it cute?
To make an omelette you need to separate the eggs. The eggs whites are beaten until they are stiff and white. Then the egg yolk is gently folded into the egg whites. Folding is one of the most important steps of making an omelette. If you beat the egg yolks into the egg whites, they will loose volume. For this job, I always rely on my Flat Wire Whisk
If you don't have a flat whisk, then a wooden spoon will do the job. Just be gentle! I only make one omelette at a time. I find that the egg whites begin to weep and become watery if they are not used immediately. You can prep the veggies and separate the eggs at the same time – just leave the beating of the egg whites until you are ready to cook.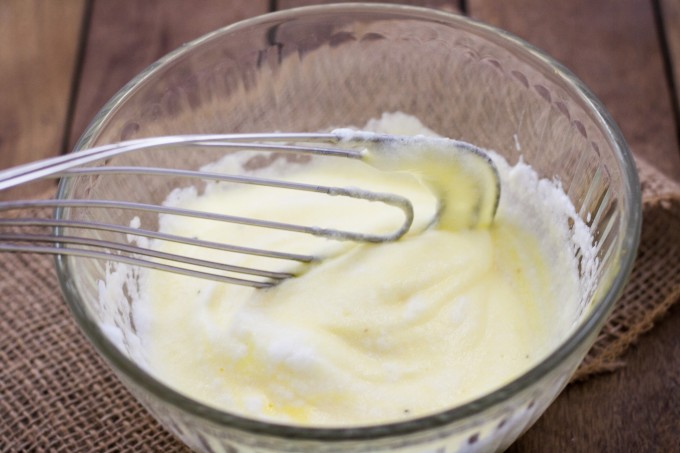 Next the egg is cooked in the skillet. The underside will be more cooked than then top. All those lovely fillings are placed on top, along with the cheese. Then the skillet is placed under the broiler to cook the top side of the omelette.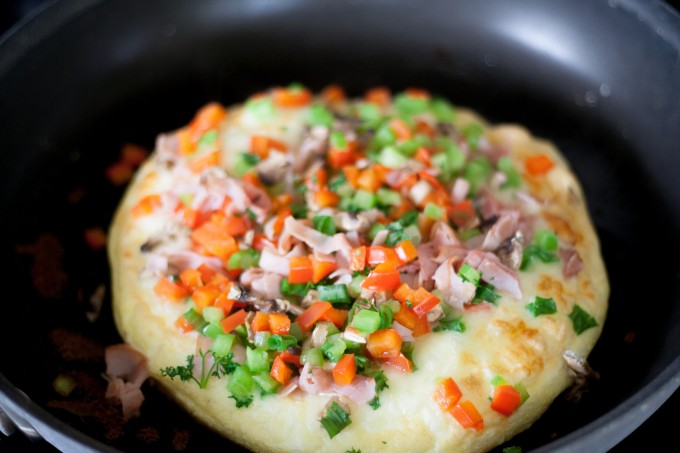 I love raw veggies, so I don't fry any of the filling prior to the broiling. This way, the veggies are warm but crisp and still kind of fresh. Once the top is browned, the egg is firm and the cheese has melted, your omelette is ready to eat. Fold the omelette in half once it is on the plate.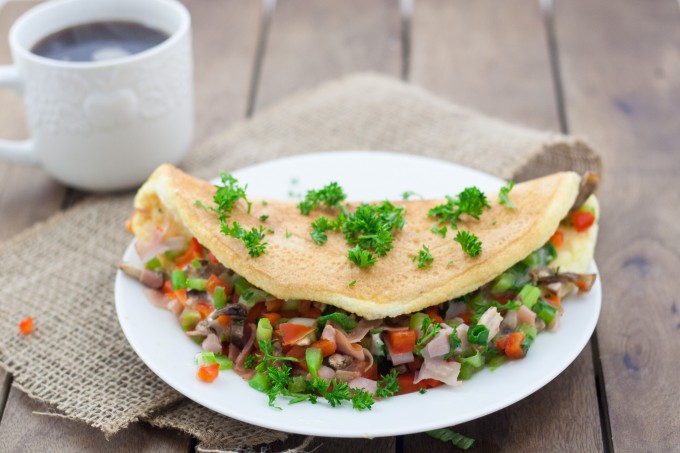 And breakfast is ready.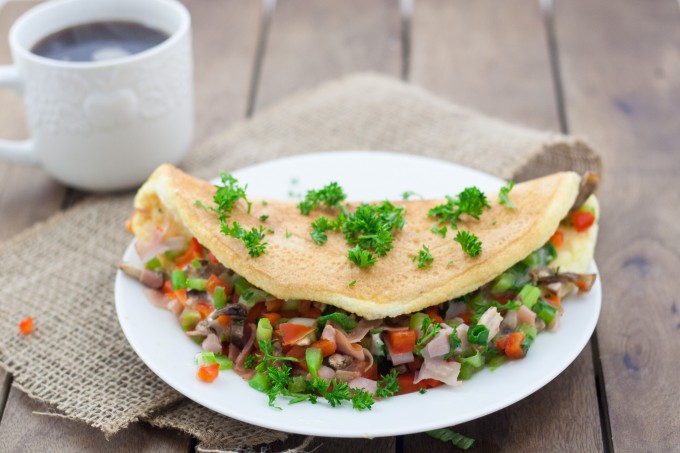 Stuffed Omelette
2014-03-28 20:12:16
Ingredients
2 eggs, room temperature
salt & pepper to taste
1 tablespoon grated cheddar cheese
1 teaspoon coconut oil or cooking spray
optional fillings
½ bell pepper, finely chopped
1 spring onion, finely chopped
1 mushroom, chopped
4 slices uncured deli ham, finely chopped
1 tablespoon parsley plus extra for decoration, chopped
Instructions
Separate the eggs and put the egg whites into a medium bowl.
Heat an oven-proof, non-stick, skillet. Grease the skillet with the oil or cooking spray. Preheat the broiler.
Using an electric mixer, beat the egg whites until they form stiff peaks.
Mix the yolk with salt and pepper. Fold the yolks very gently into the egg whites.
Pour egg mixture into the frying pan and cook for about 3 minutes. The bottom of the omelette will be firm. The top will still have some raw egg visible but will be starting to firm.
Place any optional fillings and grated cheese on top of the omelette. Place the frying pan under the broiler and broil until golden. There should be no raw egg visible, the cheese should have melted and the fillings are warm but bright.
Using a spatula, place the omelette on a plate and fold in half. Decorate with parsley, if desired, and serve immediately.
Notes
Tip: Beaten egg whites will lose volume or weep moisture if you do not use them immediately. If you are making more than one omelette, only beat enough egg white for what you can cook immediately.
Cookies or Biscuits? http://www.cookiesorbiscuits.com/