Apple Crisp or Apple Crumble? Most Americans would call this dessert an Apple Crisp but I call it an Apple Crumble. I use many American words these days, however if I don't have to use them in public I tend to stick with the Australian version. This is a dessert which I serve only to my family as it's a homey comfort food, so it's still an Apple Crumble to me!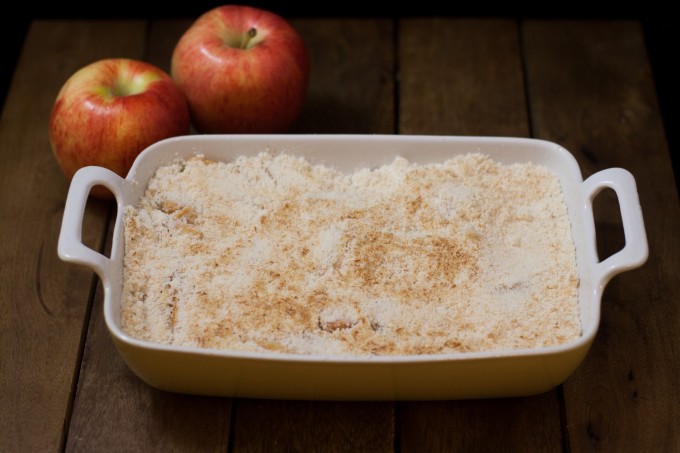 We have Apple Crisp with fair regularity. It's quick to make when you want something warm after dinner. Living in Seattle, the need for a warm dessert happens more than when we lived in Australia!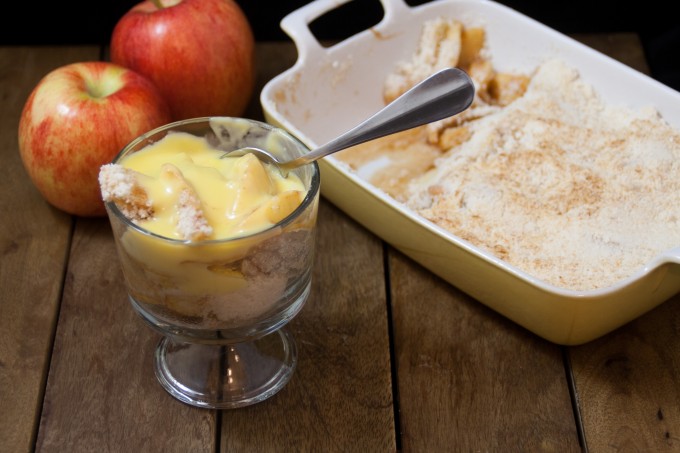 I cook the apples in the microwave with some sugar and cinnamon, giving the apples that delicious cinnamony apple pie taste. I then heat the topping in the microwave to melt the oil. The whole Apple Crisp is then put under the broiler for a few minutes to turn the top golden brown – and dessert is ready.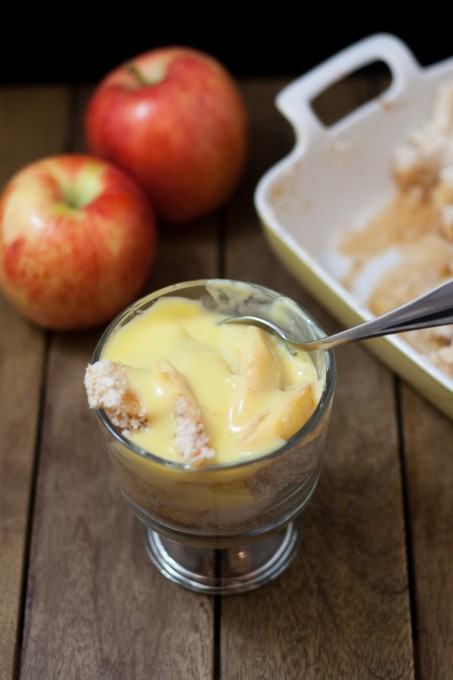 Being Australian – I always serve custard with my apple crisp. But it also tastes wonderful with a scoop of vanilla ice-cream.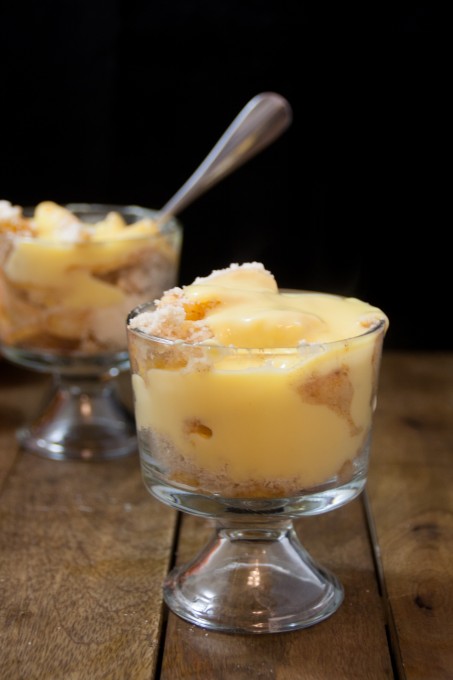 I make this dessert gluten free by exchanging the plain flour for a gluten free plain flour blend, such as Namaste Perfect Flour Blend. It has no oats in the topping, so it's softer than many crisp toppings. But the coconut makes it delicious and crumbly.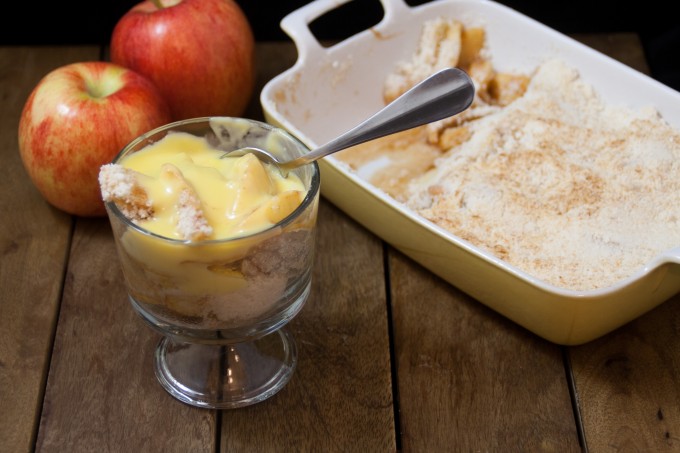 Quick Apple Crisp
2014-03-29 00:19:19
Ingredients
4 large apples (granny smith are a good variety but any will work)
1 tablespoon water
2 tablespoons sugar
1 teaspoon ground cinnamon
3/4 cup plain flour
1/4 cup unsweetened, shredded coconut
1/3 cup sugar
1 tablespoon coconut oil or butter
Instructions
Peel and core the apples then cut them into thin slices.
Place the apples in a microwave safe bowl and mix with the water, cinnamon and sugar.
Microwave, covered, for 5 minutes, or until apples are tender.
In a separate bowl, combine the flour, coconut, sugar and coconut oil. Using your fingers, rub the coconut oil into the flour blend until the mixture resembles fine breadcrumbs. Microwave the mixture for 1 minutes. Stir the mixture and break up any clumps.
Spoon the mixture onto the top of cooked apple.
Place the apple crisp under the broiler for a few minutes until the topping is golden brown.
Cookies or Biscuits? http://www.cookiesorbiscuits.com/