Caramel and Chocolate? Mixed with pecans? Yes please!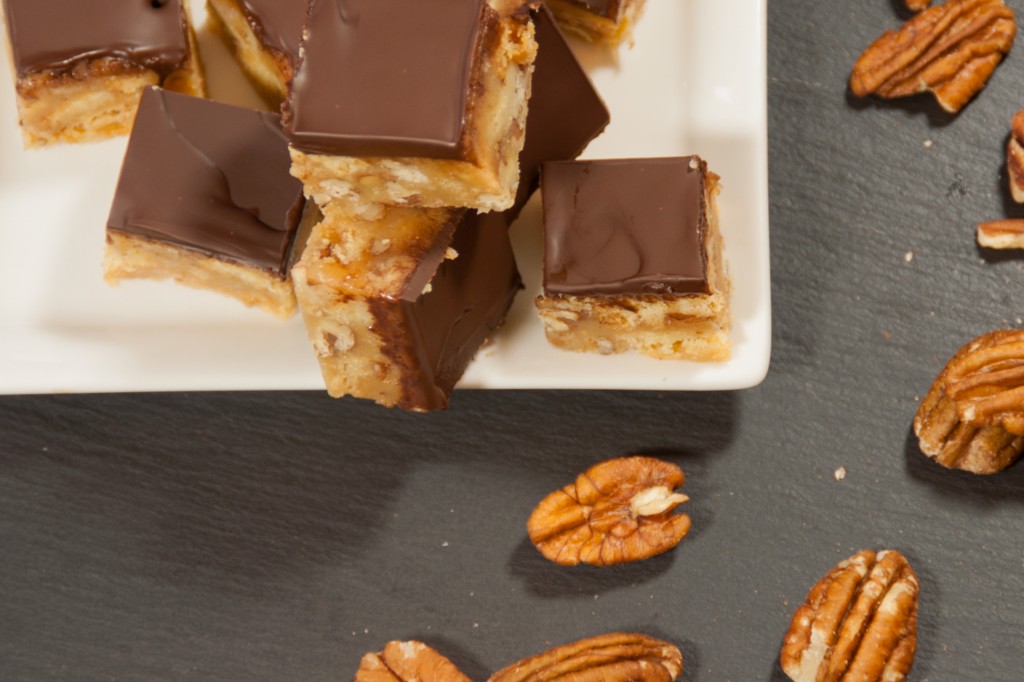 This recipe is another from my mother's collection. She used to make this slice every year for our local Show, or as I would say in America, our local County Fair. An art show was always held at the county fair and on opening night she would cater. I would often help out with the catering but always got to have a few nibbles of the food offerings. This Chocolate Pecan Slice always disappeared quickly. It is possible that I helped with that speed!
I made this on Sunday for my daughters piano recital. Fingerfoods were requested and time was short. This was the recipe that I fell back to. It only takes about 10 minutes to make, although it does require a couple of hours in the refrigerator to set. That suited my schedule perfectly.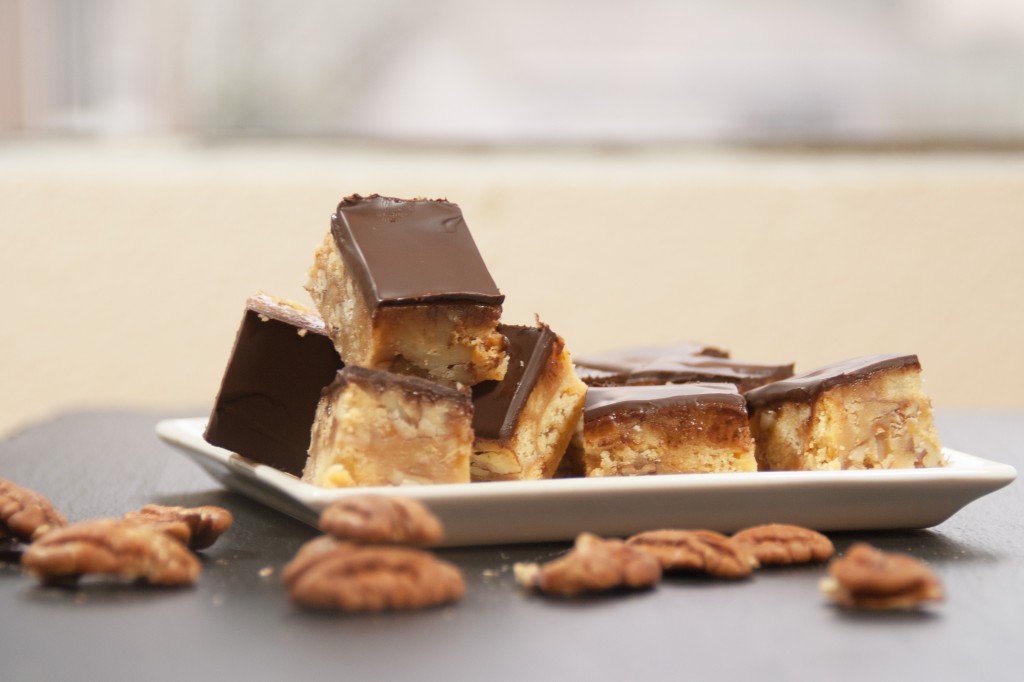 One of the ingredients of this recipe is Golden Syrup. I really encourage you to try and find some. Golden Syrup has a buttery taste which compliments the caramel of this recipe. Substituting corn syrup changes the taste. I can often find Golden Syrup at Cost Plus World Market and I heard a rumor that you can also find it a brew shops although I have never had to try that. If all else fails you can buy it at Amazon
.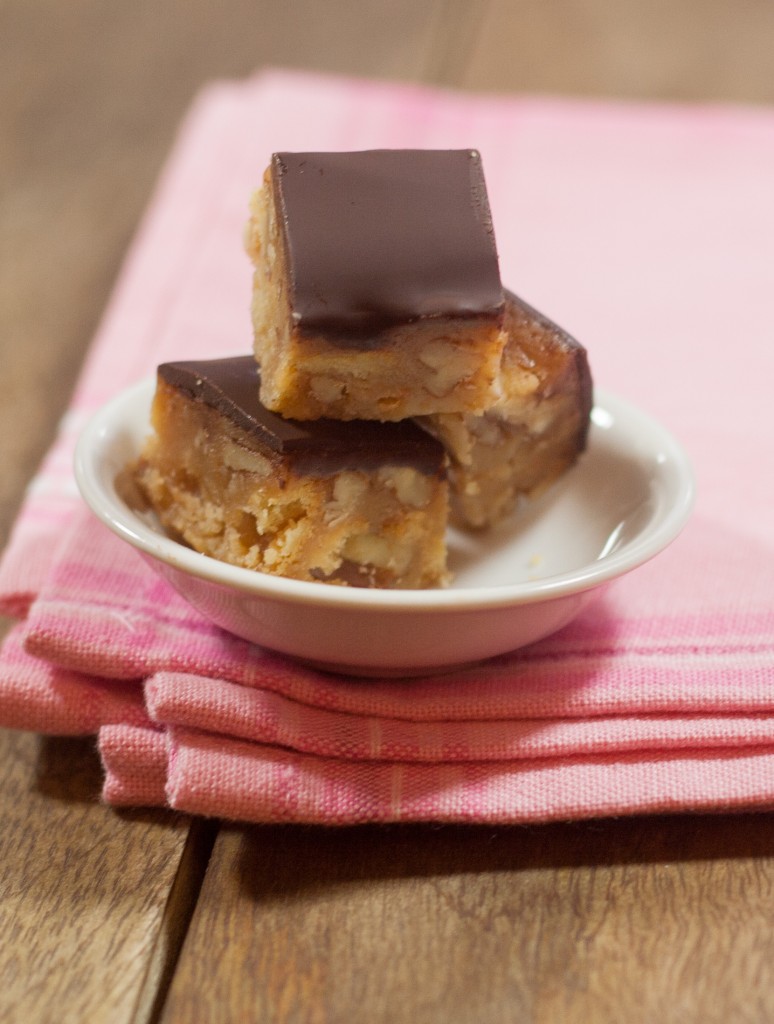 To make this gluten free, I simply use gluten free animal crackers.
Chocolate Pecan Slice
2014-03-05 18:02:49
Ingredients
1/2 cup sugar
6 oz butter
2 tablespoons golden syrup
1/2 can sweetened condensed milk (14 oz can)
1 cup pecans, chopped
1 cup arrowroot cookies or plain animal crackers, roughly broken
3 oz Dark chocolate
Instructions
Line an 8x8 tin with parchment paper.
Place the sugar and butter in a large microwave safe bowl. Cook on medium heat for 3 minutes or until the butter is melted.
Add the golden syrup and condensed milk to the bowl. Return the bowl to the microwave and cook on high for 4 minutes or until the mixture turns a golden caramel color.
Add the pecans and crushed cookies to the mixture and stir until they are covered with the caramel.
Pour the mixture into the lined 8x8 tin and refrigerate until set. This takes at least 3 hours.
After the caramel is set, turn out the slice onto a cutting board.
Place the dark chocolate in a microwave safe bowl, and cook on high for 30 seconds. Stir and return to the microwave for another 30 seconds if not yet melted.
Pour the melted chocolate on the smooth, bottom side of the caramel and smooth using a flat edged knife.
Cut into small squares using a sharp knife.
Keep refrigerated until ready to serve.
Notes
The cookies should be roughly broken, leaving the majority of the cookies in large pieces. You can still add the crumbs when you add the cookies to the recipe, but you don't want all of the cookies to be crumbs. I usually place the cookies in a Ziploc bag and squeeze them.
Cookies or Biscuits? http://www.cookiesorbiscuits.com/