Oatmeal, or porridge, is the pinnacle of breakfast comfort foods. Warm and thick, it's perfect for Seattle spring mornings when it's still cool. By now, you all probably know about the health benefits of oatmeal so I'm not even going to go there! This Creamy Banana Oatmeal is lovely twist on the classic bowl of oatmeal. It tastes like a cross over between a banana cream pie and oatmeal. That's almost like have dessert for breakfast!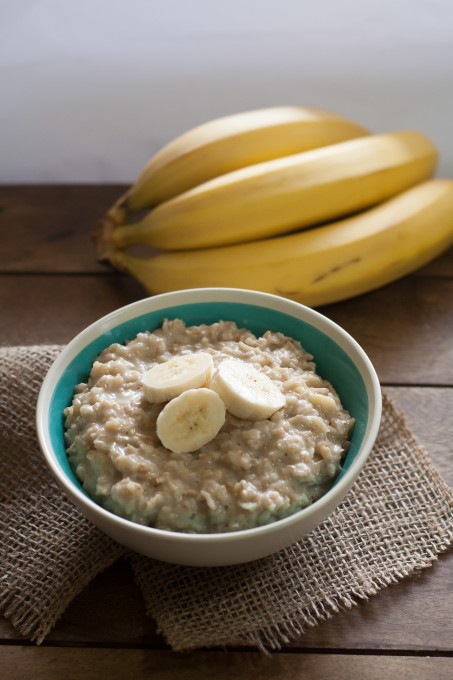 Mum used to make oatmeal regularly though the winter months for breakfast and we would all add our own toppings. I was quite happy having just sugar and milk on mine. Back then I didn't know all of the different variations you could make from simple old oatmeal.
This oatmeal is very easy to make. I cooked the oatmeal according to the package directions. When the oats were cooked, I stirred in the cream, brown sugar and mashed banana. That's it! Simple to make, and enjoyable to taste.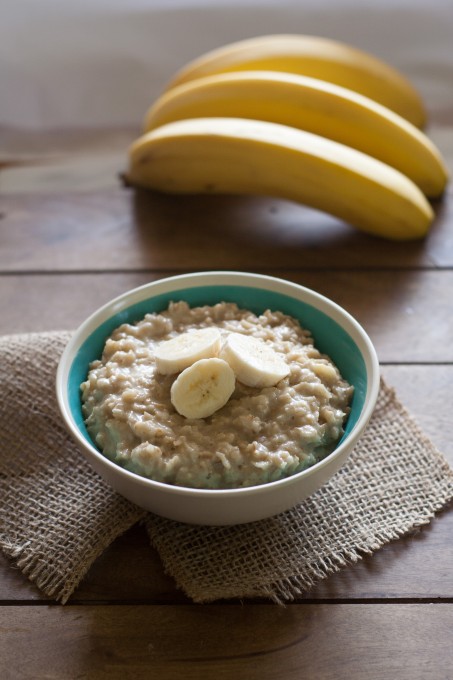 Creamy Banana Oatmeal
2014-04-10 15:08:38
Ingredients
2 cups water
1 cup Old Fashioned Rolled Oats
2 tablespoons whipping cream
2 tablespoons brown sugar
1 ripe banana
Instructions
In a medium sized saucepan, bring 2 cups of water to a boil.
Add 1 cup of old fashioned rolled oats, reduce the heat, and cook for 10 minutes. Stir occasionally. (If using a different kind of oats, please follow their directions for cooking the oats).
Meanwhile, in a small bowl, mash 3/4 of the banana and save the last quarter for on top of the oatmeal.
When the oatmeal is cooked, add the whipping cream, brown sugar and mashed banana. Stir until the banana has combined well with the oatmeal.
Serve hot, with sliced banana on top.
Cookies or Biscuits? http://www.cookiesorbiscuits.com/