There are some days I just want to spend time hanging out with my family, creating memories and enjoying the spring time sun. There are other days when I feel like I must have forgotten something because so much is going on. It's on those sort of days that I really love my slow cooker: pull it out when you have a moment to spare, throw in some ingredients and then leave it alone. I'm sure the slow cooker saves my sanity on some days. Hawaiian Meatballs are one of my family's favorite slow cooker meals.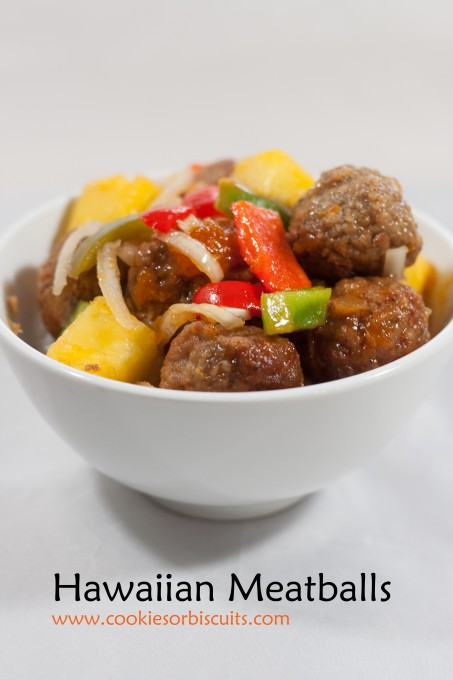 Recently, I had the privilege of catering for our preschool auction and this was the chosen recipe. Our preschool director gave me the recipe, and I'm so thankful that she did. I tried out the recipe on my family first and the kids loved these meatballs. At the auction, so many people told me how good these meatballs were, and I've got to agree. The original recipe did not contain any of the vegetables – making it more likely to appeal to all the 3 and 4 year olds. I have altered it slightly to make it more "grown up". I also lessened the sugar, due to the sweetness of the added pineapple. If you want to serve these meatballs as an appetizer, just leave out the vegetables.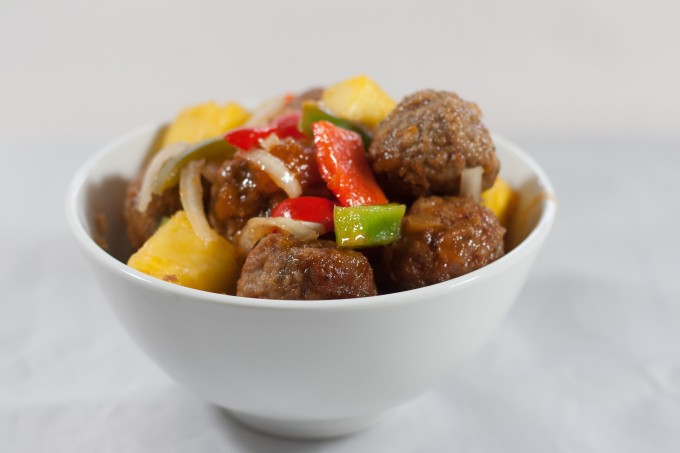 You have probably guessed by now that I make a lot of my food from scratch. I love that for many reasons, one of them being that I am in complete control of what is going into my and my family's bodies. I like to avoid preservatives and I like knowing exactly what I'm eating.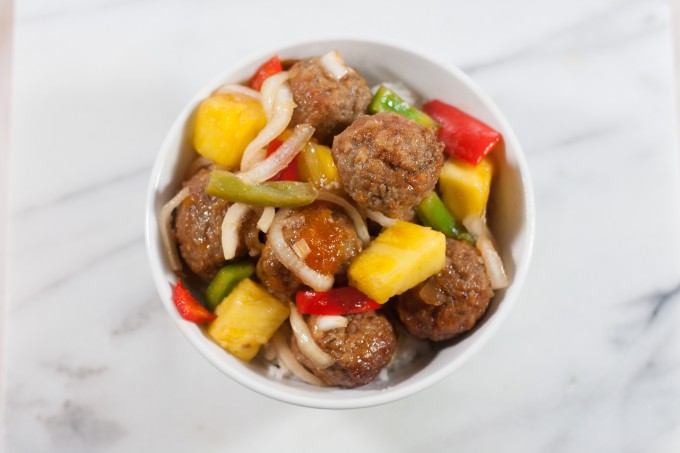 This meal, however, is one that I cheat on. Big time. There are some days where I want convenient. I buy gluten free meatballs for this recipe – it's what makes this meal easy for me. I know I could make my own and freeze them, but sometimes I'm just not that organised. Life intrudes and I love it. It's been Spring Break this past week, and I have loved spending time with my 3 children. They really do grow up too fast, and I treasure these times. I look on in awe to see my eldest already in middle school and my youngest going to start school in September.
On Friday, we jumped on trampolines for a couple of hours, then I came home, put these meatballs in the slow cooker, then we headed out to the park for a picnic and playtime. The sun was shining (a rarity this time of year in Seattle) and dinner was ready when we came home. It was glorious.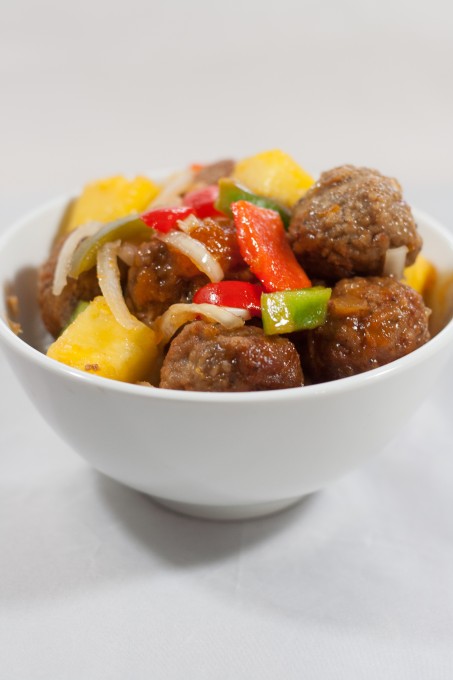 So it's really up to you. Right now, I don't have a meatball recipe for you, but there are many great meatball recipes on the internet. Or you can use a bag of frozen meatballs, like I do. Which ever you choose, these Hawaiian meatballs are going to be a new family favorite. These meatballs taste great served with rice.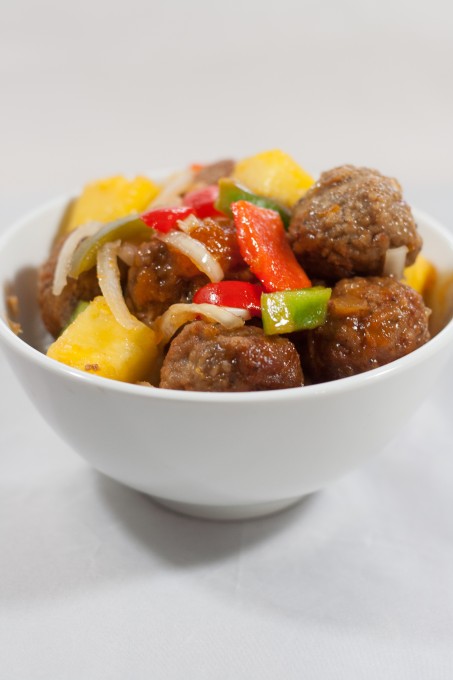 Hawaiian Meatballs
2014-04-13 00:12:56
Ingredients
1 bag meatballs (about 28oz)
1 onion, sliced
1 cup pineapple-apricot jam
3 tablespoons brown sugar
3 tablespoons ketchup
2 tablespoons white vinegar
2 bell peppers, diced
1 cup pineapple, cut
Instructions
Place meatballs and onion in a slow cooker.
In a small bowl, mix together the jam, brown sugar, ketchup and white vinegar.
Pour the sauce over the meatballs and onions.
Cook on high for 2-3 hours or on low for 5-6 hours.
During the last half hour of cooking, add the bell peppers and pineapple.
Cookies or Biscuits? http://www.cookiesorbiscuits.com/