Golden Syrup Dumplings are uniquely Australian. Dumplings, of course, have been around for a long time, however they are often associated with savory food. These delightful balls are cooked in a sweet, golden syrup, sauce and served for dessert.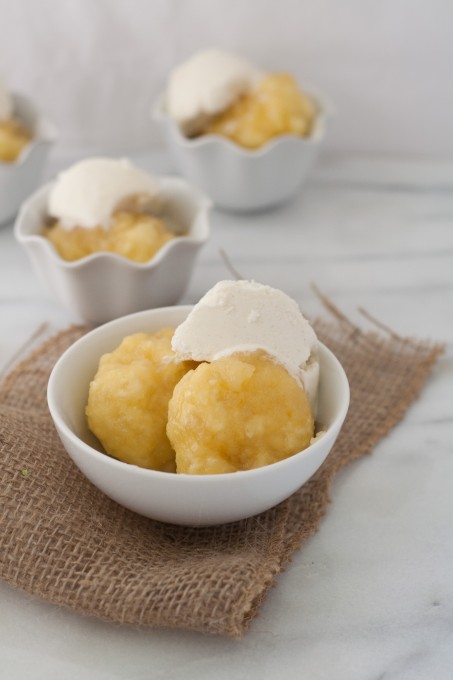 I first remember eating Golden Syrup Dumplings when my best friend from Australia, and now my cousin-in-law, made them for dessert one night. After my first mouthful, I knew I needed to write the recipe down in my faithful little cookbook. It's still there, with half the recipe faded, due to the number of times it was used and the fact that I must have spilled some syrup on the recipe at one stage. It was actually that little book of hand written recipes that made me start blogging. I wanted all those recipes written out, and readily available. I hope to make a cookbook of these recipes one day soon.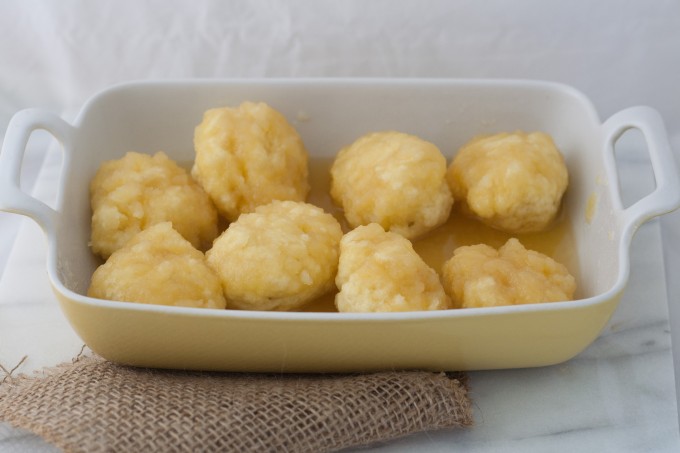 There are two stages to making Golden Syrup Dumplings. The first step is to make the dumpling balls. It takes just a few minutes to form a dough of flour, baking powder, milk, egg and butter.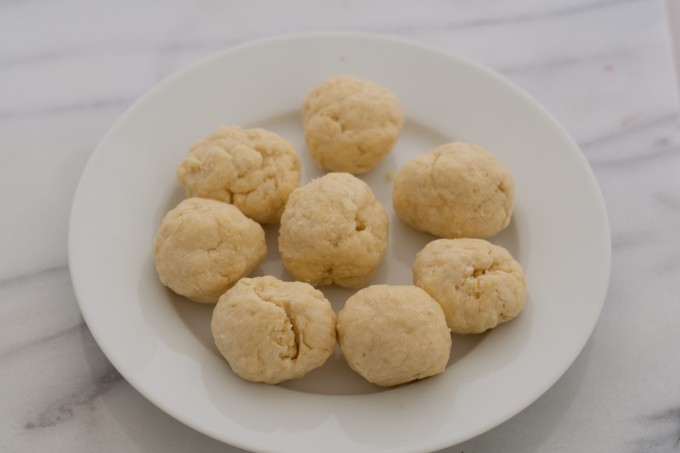 Next you make the sauce from water, sugar, butter and golden syrup. (I never said they were healthy!). Cook the sauce for 5 minutes and then place the dumplings in the hot sauce. The dumplings are cooked, covered, in the microwave for 5 minutes, then turned and allowed to stand for another 5 minutes.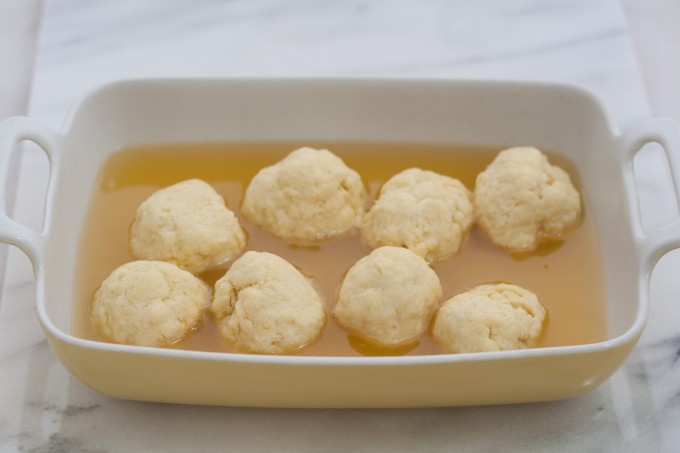 Then dessert is ready! Golden Syrup Dumplings taste great with ice-cream or custard.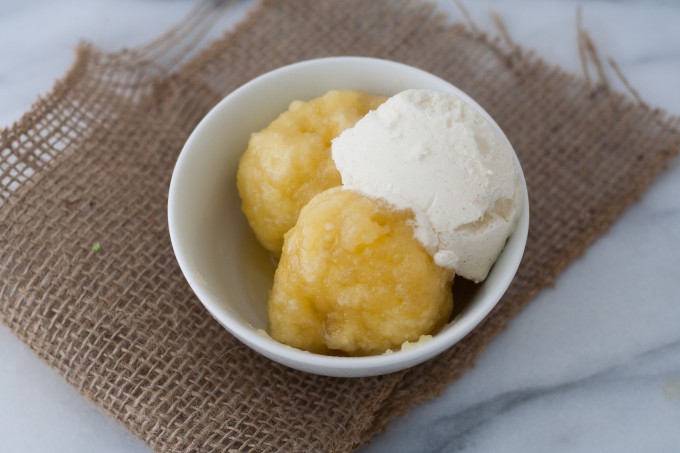 I make these gluten free by substituting Namaste Perfect Flour Blend for the plain flour. As it contains xanthan gum, I do not need to add any extra emulsifiers. If you use a gluten free flour that does not contain xanthan gum or guar gum, you will need to add some.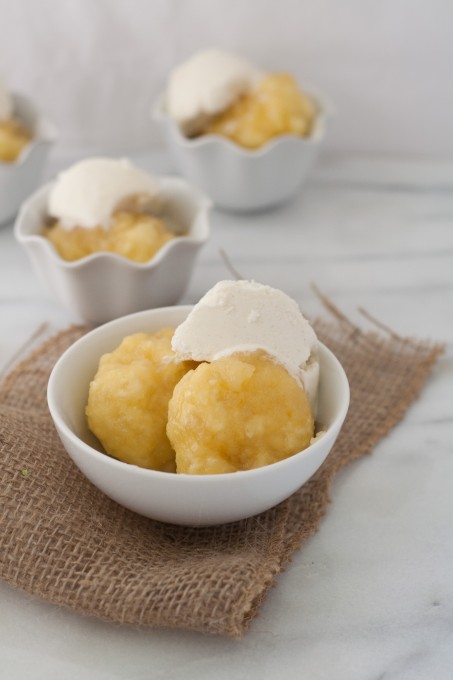 Golden Syrup Dumplings
2014-04-10 16:53:55
Ingredients
1 cup plain flour
1 ½ teaspoons baking powder
½ teaspoon salt
1 tablespoon butter
1 egg, beaten
1-2 tablespoons milk
Sauce
1 cup water
1/2 cup sugar
1 tablespoon butter
2 tablespoons golden syrup
Instructions
In a medium sized bowl, add the flour, baking powder, salt and butter. Using your fingertips, rub the butter into flour until it resembles breadcrumbs.
Add the egg and 1 tablespoon of milk and mix until a dough forms. The dough should be moist but not sticky. If it is too dry, add a small amount of milk. If the dough is too sticky, add a small amount of flour.
Divide the dough into 8 small balls and set aside.
Make the sauce by putting the water, sugar, butter and golden syrup into a large casserole dish. Cook on high for 5 minutes, stirring once, making sure that the butter is completely melted.
Add the dumplings to the sauce, and cook on medium, covered, for 4 minutes.
Turn the dumplings over, and allow to stand, covered, for 5 minutes.
Serve with custard or ice cream.
Cookies or Biscuits? http://www.cookiesorbiscuits.com/